Krow has announced the launch of a free PSA (Professional Services Automation software). Aimed at startups and small businesses, it provides only basic functionality. Enterprise Times asked David Vanheukelom, CEO of Krow Software some questions about the new solution and also took a look at the solution.
There will be two tiers for the solution. The software is free to use, not as a trial, but permanently. For companies looking to integrate to other software there is a paid option that is $15 per month. Unusually, that additional fee is not based on user count but by company. Integrations initially exist for Xero and QuickBooks Online. Vanheukelom revealed that Krow will also add integrations to Hubspot and Pipedrive in the future.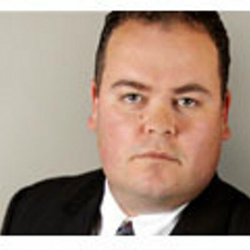 Businesses are able to create users within their organisation and this includes the definition of roles and rates for consultants. The user permissions solution is complex and flexible. It should meet most requirements for even a medium sized business. The solution includes functionality for
Projects and Task
Expenses
Timesheets
Invoicing
Client Accounts
While this is a first generation solution the initial functionality would enables a business to create tasks for projects, enter timesheets and create invoices for customers. Integrations to Xero and QuickBooks enable the invoices to flow straight through to those systems. The invoices system allows for the creation of standard text and branding by the company.
Green green field
Vanheukelom realized there was an opportunity as more customers looked at Krow without having used the Salesforce CRM. However, one suspects that some were still turned away by the cost of the Salesforce platform. Vanheukelom commented: "We have a growing number of customers that are not Salesforce CRM customers,  this was the opportunity here for the new app. Its certainly true the new app additionally assists in both not having 100% lock-in to Salesforce, in addition to allowing us to have a Free Option that we hope will have a viral effect and increase brand awareness of Krow."
The target market is small, "green field" customers according to Vanheukelom. It is targeted at anglophone businesses with less than 25 employees and contractors. The system is flexible, enabling users to add their own tax for each Sales invoice and currency. system wide. It is not, however, multi-currency, nor does it provide the opportunity to default a tax rate, yet.
Vanheukelom believes that the new solution will attract new customers. He also believes that the company can leverage some of the knowledge from their Salesforce solution Krow PSA, that was recently updated. This will include Gantt charts and "CRM lite" for users to track more information about clients. To pay for this, Vanheukelom hopes to attract advertisers to the platform, currently there are none. Once a sufficient user base has built up Vanheukelom should have little difficulty in attracting them.
Whats missing from the free PSA?
The system appears robust with no bugs found. However, there are several simple enhancements that would make life easier for users. Free PSA already has some nice features. For example, a time tracker, that enables users to start and stop time spent on a task and record it against a task and project from the home screen.
There are no reports and while invoices can be created and deleted, they do not automatically become overdue. This is likely a future update as users are able to tag them manually. It is also not possible to create project templates. Additionally, the system comes with little set up, beginning with a single category of expenses for example.
Krow should consider adding a simple implementation accelerator that creates many of the defaults for starting business. It may even be able to sell these with a micro payment. This is where user feedback will be critical. Krow will need to constantly improve the solution to meet the requirements of what it will hope is a growing user base.
Enterprise Times: What does this mean
For a first generation free solution Krow Free PSA impresses. However, in comparing it to applications such as ActiveCollab, Monday.Com or Wrike it is missing much of the complexity that those work management software have already. The "free with advertising" model may attract enough users in the first instance and certainly will help Krow to develop the solution further from a low cost base. Importantly Krow already has the knowledge to create far more functionality in the application and if it can gain users rapidly could grow in the same way that Monday.com has done.
There is much work to do and Vanheukelom, who is also looking at raising another round of funding, will need to invest wisely in both Krow PSA which has been growing steadily and this new venture. If Krow can gather enough free users to start generating advertising income, transfer free to paid users, then this will be an interesting addition to the PSA market. It is well short of the functionality that one sees in Krow PSA, Kimble or FinancialForce.
Another angle is that the Free PSA also provides a stepping stone to the more mature solution. The free PSA may not just provide a steady revenue income. It may also provide a stream of opportunities for Vanheukelom to upgrade customers to the richer and more expensive Krow PSA as those companies outgrow the free version. Many professional services firms start small, they do not always have the budget or the sophistication to adopt the more mature solutions on the marketplace. In offering an entry level solution Vanheukelom may well be creating an opportunity channel for his main revenue earner.