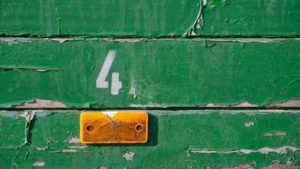 Accelo has released a fourth module for its ServOps system. This one enables organisations to manage retainers. The module is targeted specifically at professional services organisations such as digital agencies and accounting firms that use retainers as a commercial model. Without automation, retainers can prove a headache to administer. Different customers will want different billing schedules, some quarterly, some monthly and often on different dates. Billing is not the only issue, ensuring that the blocks of time are restarted at the beginning of each period ensures that any additional work is charged for appropriately. There are also many tasks that need setting up each period.
The Retainer module features
The Accelo Retainer module aims to solve the headache. The module includes the following functionality
Budget creation
Creation of Allowances, and their tracking
Creation of repeating tasks (such as reporting)
Materials and Expense management
Invoicing
The ability to monitor the purchase of materials and map expenses against a retainer enables business leaders to ensure that engagements are profitable during each retainer period. This critical profitability information is available within a new Retainer Insight area (see below). The dashboard provides information relevant to each retainer, including:
Cost breakdown for services, materials and expenses
Revenue breakdown for services, materials and expenses
Profits for services, materials and expenses
Invoiced amounts for services, materials and expenses
The dashboard also provides a graph for users to quickly note trends in profitability. Over the life of the retainer months where costs are higher than average are quickly spotted. It is also possible to view where specific consultants have low utilization. This tracks through to invoicing to ensure that everything required is invoiced.
There is also a graph to map expected revenue against invoiced revenue. Over the life of the retainer this helps the business leader from identify what the next retainer should consist of. Either a lower allocation of hours to avoid overcharging or driving a higher retainer to reduce overall costs to the customer. Each can be important for keeping customer satisfaction high.
Automation made easy
For companies looking to leverage retainers Accelo has developed a full blown solution. It is possible to create retainer templates. This minimises the work for companies as they onboard new clients with standard retainers. Accelo highlights that recurring work can form part of each retainer, both materials and services. They include:
Payroll or Bookkeeping Services
Domain Name & Web Hosting Services
Digital Marketing Services, such as Ad Buys, SEO & Blog Postings
Support Services
Post-Paid IT / Managed Service Support
The module also includes the ability to close a period, locking it from having further allocations placed against it. This ensures that users can allocate services or materials against it, ensuring governance.
The Retainers module is part of the complete ServOps systems, priced at $79 per user per month (pupm). Alternatively businesses can purchase the Retainers modules for $39 pupm, with a minimum of five users. Accelo also offers a free trail period.
Enterprise Times: What does this mean
The introduction of this module will definitely suit organisations such as PR agencies that work on retainers with multiple customers. The solution enables a mix of retainer based and project work thus ensuring that services organisation can automate much of the administration work. This enables users to spend more time with customers than entering data onto systems for invoicing. For business leaders it enables them to keep a watchful eye on how much each given client is utilising. What is missing is the ability for the system to set up alerts to flag where specific accounts are under performing or using up too much resources during a given period.
For most companies it is unlikely that they would just take this one module. The Accelo pricing, two modules for $78 will almost certainly mean that companies take the complete ServOps solution (all four modules) for $79. As an add on, it seems expensive and it seems unlikely that they will sell many individual modules rather than combined with Sales and or Projects. Few companies just work on retainers.