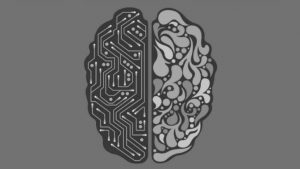 Workday held its European Rising conference last year. One of the key themes from the event was how it is embedding AI into its solutions. Having spoken to Chano Fernandez, Co-President Workday early in the week, we also spoke to Barbry McGann, SVP Product Management at Workday later in the conference.
The conversation centred around the main message that Workday delivered at its latest conference, AI. One of its recent product innovations was Skills Cloud. Launched at Workday Rising in Las Vegas, it is an opt-in service. Enterprise Times (ET) asked McGann how it has been accepted.
McGann replied: "It's relatively new. Under 50 customers have opted in. We just released it, in Workday 31, but we're seeing good uptake of it."
While that may seem a small number, it is actually a significant take up in such a short time. However, the power behind the new skills cloud is the AI functionality that Workday is applying to it. Much of this is provided with the help of IBM Watson. IBM had a large presence at the convention and was one of the Titanium sponsors.
Watson helps power Workday
In October, Workday announced a deal with IBM to use the IBM Watson AI engine. Enterprise Times asked McGann which IBM Watson services are being embedded.
McGann answered: "IBM Watson, as you know, has got a lot of different product offerings. It's not one platform. We're live with the video enrichment, that is where we take the video content and convert speech to text, and so we can do all the closed captioning of the videos. These videos could be learning videos, it could be job descriptions on your career site, it could be onboarding videos; and then we automatically provide those closed captions for our customers.
"What the machine learning can do, because it knows all the contents of the videos, it can find a person's name in the videos and update their title. It does a lot of the administration work, what happens when you create all these videos, is the maintenance of those videos can be large. You can use the machine learning to make that maintenance of the videos much more productive."
The machine learning replaces the metadata that provides the text that is overlaid during the video. It means that videos are valid for much longer as people change job titles, it could also be used to update other information.
Leveraging Skills Cloud
Skills Cloud is also connected to another IBM Watson service, IBM Recruitment. To leverage that, Skills Cloud is able to extract data from candidate CV's (those that opt-in to skills cloud) using a third-party OCR solution. While it has developed its own OCR solution to read expenses it has not extended the functionality to CV's. The system is then able to capture the skills listed on the CV and update Workday. Skills cloud is then able to use its domain knowledge to main skills listed against other skills using its list of similar skills. Enterprise Times McGann how it used the IBM solution. As McGann added: "It knows the relationship between skills, because there's numerous definitions and synonyms for a skill."
McGann continued: "We're using IBM Watson Recruitment and, in a couple of key pieces. They have a job prioritisation which we're working on right now, for (Workday) 32. That will help prioritise the job requisitions for the recruiter, based on hardest to fill or highest value for the company. It also includes candidate matching. That's the ability to look at skills to skills matching, so skills from their resume and their job application compared to skills in the open job requisition."
Dealing with sensitive PII data is always a challenge, especially subsequent to GDPR. Enterprise Times asked McGann how Workday deals with that data.
McGann replied: "They don't keep any data there. What we send to them is the job application and the resume, so anything that the applicant used to apply, and we also send them the job requisition itself. Then based on that, they send us back what we call a 'match score', and then the components that make up the match score. How it figured out the skills that matched, and how well it matched, and what skills they were able to match at: so we'll list that out. It also passes back all the detail skills. So you get the score, and how its scored. You get the calculation of the score."
That ability to understand how the AI reached its result is critical. AI should not become a black box but rather have the ability to demonstrate how it reached its results. This solution is already available as part of Workday 31, as long as the customer 'opts in".
Other Watson integrations are coming
These aren't the only areas where Workday is working with IBM. McGann continued: "Another one that we are working with is the IBM Watson chatbot itself. We can integrate the Workday Assistant, with the IBM chatbot. The difference being the Workday Assistant is very focused on automating transactions within Workday, so if I want to give feedback I can automatically give feedback. Watson's really good at knowledge. For example: 'What's my policy around a one time payment?'. It can give you the policy, it can bring back the knowledge and the content, and even navigate you to a page."
This functionality is not just in the HCM product it is also in the Finance side. The ability to bring back information by talking to the Workday chatbot, which has the bot to bot integration with IBM Watson, is powerful. It means that users do not need to have multiple bot sessions open. They just need to ask a single question. All Workday bot needs is enough to pass on the query to Watson. This type of bot integration could quickly be extended and deliver a wider set of deliverables.
McGann also revealed that IBM Watson is also able to search for bias in text. This is something that SAP SuccessFactors delivered two years ago. Workday is now applying similar technology to bias in job descriptions and performance reviews. It could equally apply to any text in time.
The future of AI in HCM
The message from Rising was clear. Workday will not pursue a strategy of delivering AI as a separate solution but rather embed it within existing products. Enterprise Times asked McGann what its potential is?
"It's huge. Again, we look at it as augmenting the insights, and assisting, and then automation. The areas that you're going to see it is how do we automate a lot of the business processes, either thorough chatbots, or through robotic process and automation? We have a partnership with Automation Anywhere.
"The real power is in this skills graph. So we're an object related database, and we have an object graph. This was an invention by Google a long time ago, to create a knowledge graph, to provide better searches. When you search for something, it returns in the right-hand panel a lot of information in addition to what you were looking for, based on all of its learnings, what other people were looking for when they looked for what you were looking for: it gives you all that detail back because it has that knowledge graph, it knows the connections between the different objects and the data point.
"We've built that out in our product. We know, for a person, all of their skills and how their skills then relate to jobs, into opportunities, into projects, into contributions, into their relationship to organisations, to teams, to their social connections outside. From this one knowledge graph, we can do job recommendations, we can do opportunity recommendations, we can do mentor recommendations, we can do team recommendations, we can do learning recommendations, we can do compensation recommendations. We can even determine the value of an employee based on how big their graph is. How many connections do they have, how many mentors do they have, how many contributions do they have, how many skills do they have. That's very, very powerful."
While Workday is capturing skills, or hard data HR also needs to understand the software aspects of people, such as Belbin roles for example. For McGann this was just another data point. She added: "We do that in recruiting. We look at behavioural matching and, as part of our interviewing process, as well. Absolutely, we can capture those and capture the relationships around the person, which I think is huge."
Enterprise Times: What does this mean
Workday see the importance of AI in business software. What they are not doing though is building their own complete AI platform. Instead they are creating their own AI tools such as the Workday Bot where they see the need. They are then leveraging external expertise such as IBM Watson to provide another level of AI that would take them man years to build.
There is some confusion in their approach around OCR capability. They have built the technology for expenses rather than integration with a third-party provider. However, they did use a third-party provider for CV's. This is one their challenges. Without a platform in place yet that external firms can develop on, Workday has to do much of the integration development themselves.
It also wants to closely controls over who has the data at any given point. This, while sensible has probably inhibited them from opening up the platform more. That should change over the next few years as the platform becomes a reality.
IBM is clearly invested in Workday success, both from a professional services side deploying Workday but also with its Watson services. Workday seem to have the most integrations with Watson. It will be interesting to see whether Apttus, under its new CEO Frank Holland, develop a closer relationship with Watson in a similar way.