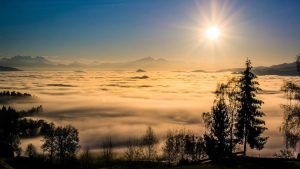 Workday is still Rising, its conference name Workday Rising, is indeed still apt. One wonders whether in the longer term, as the business matures, if the name will remain as the company growth finally slows. That day however seems a very long time away.
This year in Vienna there were 2,500 people in the audience hall for the main keynote. Workday noted that customers sent more people this year than last year. This would indicate that the conference is delivering value for money. That alone will help Workday with customers and prospects able to learn more and what they learn is of worth. The conference also had 42 sponsors with three platinum sponsors Accenture (DayNine), Deloitte and IBM.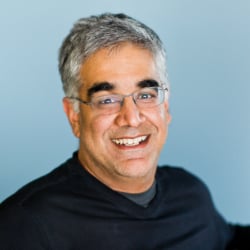 Workday now has 31 million users, 2300 HCM customers and 530 Finance customers. Over 500 of those are in EMEA and APAC, that is more than double the number two years ago according to Chano Fernandez Co-President. The growth of customers in Finance is now higher than that for HCM and although there is substantial growth in the US there is now higher growth outside the US.
50% of the Fortune 50 use its platform and 35% of the Fortune 500. 70% of its customers are now live and there are 20 customers that have been live for more than 10 years. Most importantly though customers are happy.
Customer satisfaction is high
Aneel Bhusri, founder and CEO revealed that the customer satisfaction score stands at 98 per cent following its executive survey this year. With a target of 95% it continues to have one of the best customer satisfaction scores in the industry. The leadership team still calls any dissatisfied customers to understand the reasons behind their score and initiate appropriate action.
Bhusri shared an insight in his driving purpose and one of the reasons for the attendance. He announced: "This community can come together and go further together." Talking to delegates, even at the start of the event they had already spoken to several peers at the conference and looked forward to making new connections.
Workday has managed to create a community of leaders that openly talks to one another sharing insights and advice willingly. One of the factors behind this is "the Power of One", the slogan that Workday often use when referring to its platform. There is one data environment, one security environment and one version of code that every one runs on.
Preparing for further growth
This year Workday has opened offices in Milan and Johannesburg and expanded its presence in London and Dublin. While it has plans for further expansion according to Fernandez the details are not currently available. He did indicate, however, expansion into new locations in APAC in a podcast which will air later. The company is growing its employees by 25% year over year and now has 9700, 1600 of which are in Europe.
The major announcement at the convention that it has successfully deployed customers on AWS public cloud in Canada. Workday will also be available from an AWS region in Germany in 2019. It will add other regions on the basis of customer demand. David Clark (an Irishman), senior vice president, technology development, Workday joked that UK might be next depending upon the outcome of Brexit. There may be some truth in that statement.
One of the customers, Fresche Solutions has seen the benefits of using AWS. Patrick Thibault, chief financial officer, Fresche Solutions. commented: "Running Workday on AWS fits into our broader focus on putting people first by taking advantage of modern computing practices and technologies to improve business processes and develop customer-facing applications. As one of the first customers running Workday on AWS in Canada, we are able to leverage the cloud ERP platform to better run our organization and serve our customers."
Workday Planning is dead long live Adaptive Insights
Four technology areas of the business were given tie within the main keynote:
Planning
Financial Management
HCM
Analytics
The announcement that many may have missed is that Workday is to discontinue its planning product completely in favour of Adaptive Insights. It will still remain as a separate business unit. Tom Bogan stated: "Over time we will weave Adaptive into the core platform".
This does not mean that Adaptive will be completely on the Workday Platform according to Bogan. It is working towards aligning the product to ensure it meets the right level of security and compliance. This may take 12-18 months to complete according to Bogan, Bhusri is aiming for 12. This is less for technical reasons and more because certain accreditation's take time.
Workday has contacted all its current planning clients and it looking to move them across to Adpative Insights. According to Bhusri they are all "excited" by the prospect. The issue that Bhusri has now is around the resource to complete that task.
Artificial Intelligence is woven into Workday
Unlike vendors such as Salesforce (Einstein) and Infor (Coleman), Workday has decided not to launch a separate product. Leighanne Levensaler, SVP, Corporate Strategy at Workday and Managing Director, Workday Ventures explained the strategy towards AI.
Levensaler first defined what Workday means by AI. It includes machine learning and mathematical algorithms to power predictions and insights. She cited the book Prediction Machines: The Simple Economics of Artificial Intelligence by Agrawal, Gans and Goldfarb as the inspiration behind what Workday are looking to achieve. She explained that humans have always used predictions to inform judgements to make decisions. The problem is that humans are not very good at predicting things and machine are better. Workday will take clean data and use it to predict things to power judges and assist humans to make better business decisions.
The changes that are coming to Workday solutions were explained in more detail during the Finance keynote. It is already delivering automated expenses using OCR to capture data from receipts but will look to extend that capability to supplier invoices. Another area that will see improvement is the highlighting of anomalies.
Rather than have people trawl through data to spot anomalies, Workday will highlight the anomalies and surface the root cause of them. For example if profits are down the AI can surface that the key reason is the UK and France division which is below average. It will lso identify if a specific product line is performing well below average across the organisation. It will also look to accelerate the reconciliation process though machine learning driven matching.
For the HCM product, AI will also enhance the recently announced Skills Cloud that is now generally available. Machine learning will help to surface the right candidates with the best skill match for a job position.
Workday platform is here…almost
Clark also gave an update around the Workday Platform. This was first announced back in July 2017 in a blog by Aneel Bhusri. Since then it seems that Workday has taken its time to deliver on the promise. This may seem a little harsh but it does appear as though it is finally starting to deliver. There is also a more detailed plan in place to fully deliver.
Workday already lets customers develop Workday applications on the platform. In fact Clark revealed that there are four steps on the platform journey.
The creation of Workday Applications by partners and customers
Application extensions
Custom applications
ISV applications
The last is still several years away according to Clark. What customers and partners are able to do is:
Extend data model (ability to add new data fields)
Extend processing (create new types of business process)
Create new layouts and forms
In time they will also be able to build and share fully fledged applications within the platform. Clark revealed that there are 30 customers working on applications already. He referenced IBM, they have added a digital skill badge system for employees who pass qualifications. It has already awarded more than a million badges. Another is Netflix that replaced a google sheets driven process for supply requisitions with a Workday form, eliminating double entry within accounts.
Engaging with non developers
The current interface is targeted at developers. Clark intendins to create a UI for non developers. Workday is building an application creator into the platform. Everything will be available in a simple UI. This will be available in beta in the next release, Workday 32 and fully available later in 2019
The Workday Marketplace is now fully live. It includes integrations by Workday and Partners and some Content Cloud Bundles.
What does this mean
There seems little to stop Workday and little to fault it on the progress it makes every year. Bhusri explained one of key values as innovation and it is certainly delivering. If one could fault anything it is that the platform play is slow to market. There are reasons behind that.
Historically Workday has been semi permeable, taking data in easily to allow its analytics engine to crunch it. It is less open for customers to extract data. The platform play goes against this if they expect ISV's to create applications for them. If they do not open it up fully they likely limit the number of ISV's who create applications and they may not attract best of breed. This may not phase Workday as applications will have to go through rigorous testing before approval and listing.
Its approach to AI is sensible and was welcome by the audience when it was revealed that there would be no additional cost. Each year it seems to deliver more functionality. The only thing missing in Europe is a clear vertical strategy to match that in the US. There, Workday attacks Professional Services, Healthcare, Education and Government. Is it waiting for ISV's to create them for it?  It has recently won a couple of deals in manufacturing with a combination of Rootstock and Salesforce and there may be others.
Ask customers what they want and generally it is more of the same. Workday has an honest approach when they get things wrong and they listen to customers. With a 98% customer satisfaction rating and an impressive growth rate it is successful. It just needs to keep on delivering.