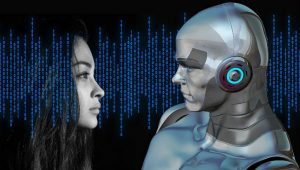 Zoho has announced another set of enhancements to the Zoho customer experience platform. It has brought together its analytics engine – Zoho Analytics and Zia – its intelligent assistance, with its customer experience applications Zoho CRM Plus.
The company has also updated other suite applications including Zoho Desk, Zoho Social, and SalesIQ with better intelligence. Zoho Zia was first launched on CRM earlier this year and it seems to have made significant progress since then.
Zoho believes that this now enables customers to obtain complete visibility from marketing through sales to customer support in single application suite. Brent Leary, co-founder and partner, CRM Essentials commented: "Companies now recognise the importance of AI in creating positive experiences for customers. The focus now has shifted to bringing AI across an integrated platform, creating a consistently positive experience across and throughout the customer journey.
"With CRM Plus, Zoho has introduced a compelling platform where Sales, Marketing, Support and Operations are built on one technology stack, allowing its intelligent assistant, Zia, to access data across all of its applications, automatically providing teams with valuable insights enabling them to deliver better customer experiences across all channels."
A modern interface for a modern suite
Zoho clearly believes that the modern user demands a modern natural language interface. As such, they have deepened the integration between Zia and other applications
Within Zoho Desk, Zia is now able to suggest courses of actions to service agents based on similar interactions in the past. Within Zoho CRM, Zia is able to do the same as it tracks sales engagements. It provides insights and suggestions for the sales person to follow at specific points in the customer journey. That may be to call or email a prospect for a follow up. It isn't clear how granular or detailed Zia is in its responses though.
Zia also acts as an intelligent virtual assistant, gathering information at the natural language request of users. It will monitor trends and users are able to ask about these and other information using a simple voice command or message.
Zia needs setting up for specific use cases in customer services. This ensures the intelligence is localised with a voice enabled interface. There is also now a Zia SDK available for companies to add the functionality to their own applications.
Other enhancements
Zoho has also introduced process automation into Zoho Desk and Zoho CRM. This enables companies to streamline existing processes through automation. Where a human loop is activated the right information is presented at the right time.
Improvements to Zoho Analytics were also announced. The analytics and reporting solution now provides more than 300 pre-built reports and dashboards. These provide information on useful business KPI's out of the box. It is also possible for customers to add more should they wish to.
In combination, this new functionality and Zia enables customers to surface not just the key performance indicators but also the root cause on movements on those factors. An executive could find any correlation between marketing spend, the number of support tickets received, and the corresponding impact these two have on sales. Zia might then surface some actions for the executive to undertake.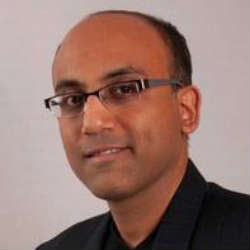 The solutions also work across all channels, social, phone, chat, email, or text. All conversations can be managed in a single interface. This brings together conversation threads from across the business. Thus the conversation in service desk, accounts and in sales are brought together.
Sentiment surveys can also be set out to users. It enables responses to be collated for later analysis. Sridhar Iyengar, Head of Europe, Zoho Corporation: "Zia has advanced significantly since her initial launch early last year. With the combined powers of Zia and Analytics, we are opening up a seamless and contextual flow of information across channels and departments, making it simple for teams to work as one to smartly transform their customer relationships. CRM Plus is no longer just a suite of applications. It's now a sophisticated and unified customer experience platform where businesses can thoughtfully and proactively craft exceptional experiences across the entire customer journey."
What does this mean
Zia has become a potential tool in the arsenal of Zoho. A natural languages interface is one thing but the level of integration it has with its backend is getting closer every day. This new update provides an artificial assistant that can draw together threads of data, analyse them and surface insights and suggested insights to customers.
What is not clear from the press release is how complex these insights are. Nor is it clear whather the factors that the AI uses to produce them are. For now though those customers who are early adopters are impressed.
Dano Ybarra, Vice President, International Sales and Business Development, Jive commented: "Zoho CRM Plus is a powerful and unified customer experience platform. It is the perfect omni-channel solution that empowers us to effectively reach out and engage with our customers right where they are. Combined with powerful analytics and integration with Jive's hosted voice solution, this unique platform allows us to keep track of every customer interaction on a single interface, helping us increase our productivity across the business and improve our customers' satisfaction."
This update is included within the CRM Plus subscription. Zoho CRM plus costs £60 per user per month.