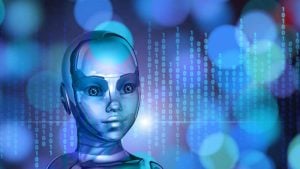 Zoho has announced the latest release of its CRM solution. Zoho CRM 2018 introduces Zia Voice and and several other enhancements. These include enhancements to the Blueprint workflow solutions, support for real time translations and better integration between Zoho CRM and both Zoho meeting and GotoMeeting.
The company has also announced Catalyst.  This is a customisation platform that will enable enterprises and VAR's to create Zoho applications for use within the business or to sell on. It enables companies to create applications without the need for infrastructure for either development or deployment.
Zia Voice
Zia Voice is the first conversational AI for Zoho CRM. It brings both speech and textual chat capabilities to the AI-powered sales assistance known as Zia. Zoho has also added additional intelligence around predictive analytics. It is now able to predict deal closures and analyse email sentiment.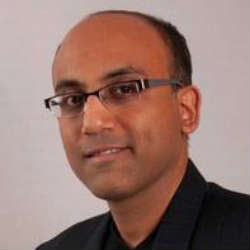 Sridhar Iyengar, Head of Europe, Zoho commented: "We are delivering the first conversational AI for CRM, with Zia Voice. Zia's enhanced AI capabilities will now help salespeople sell smarter, with contextual assistance and access customer information through a powerful voice and chat interface."
Zoho's intention for Zia is that it will supplement Sales teams with an ever present assistant that can assist with key tasks. Those tasks such as lead and deal predictions are one that many salespeople struggle with to accurately define. Zia will produce an data driven analysis. This frees up the salesperson to move deals forward, even if they don't like the answer it delivers.
Zia can also help automate other tasks. It scans inbound emails and assesses their value to the salesperson. This allows them to prioritise and deal with the most important first.
Sheryl Kingstone of 451 Research commented: "Customer relationship platforms are transitioning into the next phase. The advancements in AI mean that SaaS vendors can now power their applications with Invisible Interfaces and make them easier, more natural to use and available without having to look at a screen. We see these advancements in AI and voice recognition leading the way into the next transformation of business applications. Our recent research shows that 45% of the surveyed digital leaders are looking forward to use voice interface in the next 24 months."
Other features for Zoho CRM 2018
Zoho has released several other enhancements with this release. It has enhanced the portals offering that allows customers, vendors and partners to view details of historic transactions. Customers can view invoices, scan through products and create orders. However, it does not appear to interact with more complex sales journeys. For example if a customer is going through a more complex buying process the portal does not yet support this.
The Blueprint workflow tool is enhanced with additional features for SLA and checklists. Each step of the process can be set an SLA. This helps organisations measure the success of their organisational processes, identify weak points and make improvements. The new checklists feature enables users to use checklist during stages where multiple steps need taking. For example at shipment where the items need validating, serial numbers scanning, addresses checked and if there are multiple packing instructions for fragile items.
There is also a new interface for the analytics dashboard. Five new analytical widgets have also been added. The widgets include charts, KPI measurements and target meters for individuals, teams, regions and organisational revenues.
The backend has also had improvements, notably to security. This version introduces encryption using AES-256 and also supports encryption at rest. Iyengar added: "Our customers in Europe have increasingly been moving to our European data centres as a result of the security and regulatory mandates. To support this, we have a dedicated team of data security and privacy experts who ensure our solutions and our customers' data are well protected. Privacy has always been the cornerstone of our business model, and we are happy to adhere to the changes GDPR brings to protect citizens' data privacy rights."
Is it all available now?
No. This is surprising. Announcing a new version but then not incuding all the features talked about is slightly strange. Zoho has not made it clear which features are available and when the remaining features will be made available. The press release states: " Some features are being rolled out to customers in a phased manner"
Catalyst
The other big component of this release is Catalyst. This is a platform that will allow customers to build their own apps and rebrand Zoho. There is a mobile development kit (MDK) now available to allow companies to build their own mobile apps. Interestingly Zoho has also developed a mobile device manager. This does not appear to compete with the market leading MDM solutions but is more a method for deploying apps across a company's mobile estate.
There is a free developer edition with support for a web sdk. Zoho provides the server environment to develop code and deploy to the Zoho environment. This means companies do not have to spin up development environments with other cloud providers such as AWS to support their needs. One of the most interesting announcements is around the availability of white labelled solutions. It will allow developers and VARs to create industry specific Zoho deployments and sell them on the Zoho marketplace. This is a clever move and Zoho may be able to use it to persuade more developers to use its platform
What does this mean
Zoho has a comprehensive range of products targeted at SME businesses. This latest enhancement to CrM keeps its product in line with some of the larger mid-market vendors. Via voice is typical of what rival vendors will also bring to market this year in the race towards AI driven solutions. Quickbooks announced the availability of its voice enabled chatbot on the UK market this week, several months after it launched successfully in the US.
The only question that remains unanswered is which features will be available when?