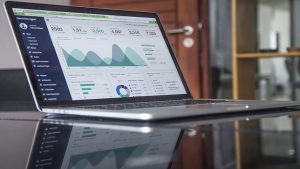 Digital certificate provider Comodo CA has reported record growth from its channel program. Revenue was up 45% year-on-year. At the same time it became the first Certificate Authority to issue 100 million certificates.
The news will please Francisco Partners who invested heavily in Comodo CA in November last year.
Two weeks ago, Comodo partner Trustico announced it was dropping Symantec SSL certificates. Comodo will hope that over the next quarter, Trustico will help continue its year on year growth. Also playing into this growth is the move by Google to stop trusting all Symantec, RapidSSL, Thawte and GeoTrust certificates issued prior to June 1, 2016. A lot of website owners are having to renew their certificates and Comodo CA wants that business. It has been working hard with its partners to pick up that business.
According to Michael Fowler, President of Channel Partners Comodo CA: "Our channel partnerships are the lifeblood of our organization and we're pleased to share in the success of our partners, but we are just getting started.
"We are increasing our support for partners globally which includes expanding our authentication teams, adding new supported languages and capacity, and making improvements to our partner program with financial incentives, marketing tools, MDF and more. It's never been a more exciting time to partner with us."
What does this mean?
Visitors to websites are becoming used to seeing the padlock icon in the URL bar. In fact, they are being told not to visit sites without valid certificates. Most browsers will warn about out of date, misconfigured or missing certificates. Users then have the choice of continuing to the site or going elsewhere.
Comodo CA has benefitted strongly from the public spat between Google and Symantec. Even the sale of that business by Symantec to DigiCert has not protected it. So far it has only managed to get 75% of its customers to renew their certificates with it.
It is unsurprising that there has been an uptake in certificate sales. The move by browser vendors to alert users to sites without a valid certificate has created a booming market. With Google Chrome 66 getting closer to release, expect to see a rush for new certificates.
What will be interesting is the sales figures in six months and one years time. Can Comodo CA maintain or even accelerate this growth rate? Can DigiCert fight back and take business back from Comodo CA? We will have to wait and see.