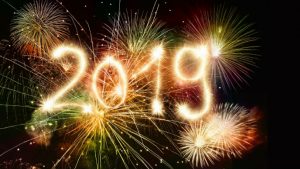 David Murphy, Executive Chairman has wasted no time in locating and appointing a CEO to take over his interim CEO position at Apttus. The company has appointed Frank Holland as Chief Executive Officer. Holland has spent the last twenty years at Microsoft. In the last seven years he held the position of Corporate Vice President, Advertising and Online as well as CVP Dynamics. In the latter role he led the global sales force for Dynamics CRM and ERP products.
Murphy commented: "Frank has decades of experience building a global enterprise software business and is an outstanding choice to lead Apttus. He will be instrumental in fostering Apttus' corporate culture and brand. He sets a standard of leadership that will not only create success for our employees and customers but will also allow Apttus to strengthen its business and reputation as the undisputed Middle Office market leader."
While this is Hollands first role as a CEO he comes with a wealth of experience. It includes acquisitions as he led the customer/sales due diligence process during the Microsoft acquisition of LinkedIn. Observers have seen Apttus sometimes fail to deliver the levels of customer satisfaction required by a SaaS company. Holland's appointment at first glance may disappoint. However, he does have more experience than just on the sales side. He was also Corporate Vice President of Operations, focusing on order-to-cash functions and field operations.
Murphy will also continue to play a part. He commented in an earlier interview: "Once we bring a CEO on-board my day to day engagement will become more strategic, more initiative driven. Unlike at Qlik."
Not just sales
Since the Thoma Bravo acquisition earlier this year, Murphy has brought a number of new busness leaders into the firm. He appointed Greg Hampton as CFO, Colleen Carr as Chief People Officer, a new Chief Legal Officer and finance controller. With this appointment it will be interesting to see whether Holland makes his own hires within the sales function.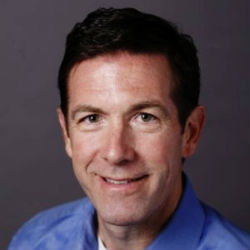 That team is also supported by Thoma Bravo, for whom Murphy is an operational partner. Holden Spaht, a managing partner at Thoma Bravo commented: "Frank has earned his reputation as a great leader and shares our vision for the potential of the Middle Office market. At Apttus, he will have the full support of a talented team that is primed to support a tremendous customer base globally."
Holland will have knowledge of Apttus as the solution integrates with Dynamics. It added the integration in 2016 as it moved away from being solely a Salesforce solution. He is therefore aware of its potential and commented: "It is a privilege to join an organization so immediately poised for ongoing success. Apttus' offerings are indispensable in helping enterprise businesses maximize revenue and manage key commercial relationships. Our customers are the most forward-thinking and successful organizations in the world. Together, we will continue building the industry's best, most sophisticated solution to optimize commercial operations."
Enterprise Times: What does this mean
Holland will need some time to get his feet under the ground at Apttus. He should quickly put his mark on the kind of culture his wants the organisation to have though. That culture will help support both existing and future customers as the company looks to grow its position as a leader in middle office applications. It is a space that it wants to dominate. It needs to consider how it does so moving forward with increasing competition and noise.
There are several questions that will pan out over the next few months. Does this appointment mean Apttus gets closer Microsoft? What does it mean for the Salesforce relationship? Will Holland bring in new sales leaders? Will Thoma Bravo make funds available for further acquisitions by Apttus? If so what kind of companies will they target?