Infor has announced that Liberty Specialty Steels has replaced its core ERP solution in the UK with Infor software. This includes the implementation of Infor CloudSuite Industrial Enterprise to 900 users within the organisation. Liberty Speciality Steels is part of the larger, global Liberty House Group. It was formed after its separation from Tata Steel but traces its history back to the British Steel Corporation and before.
Liberty Specialty Steels has four production centres across the UK as well as a distribution and service centre in Bolton. Having emerged from Tata it continued to use SAP ECC6 ERP. However, it needed to find a replacement and decouple itself from that solution. The SAP instance originally ran finance, procurement and plant maintenance services. The issue many companies that are spun out of or sold off from larger enterprises face is that they need to find software solutions that are suitable for the smaller business.
Not just choosing Infor for ERP
Liberty Speciality Steels did not rush into a decision and reviewed the market. The company already used ERP systems such as Epicor Tropos, Navision, Marpac as well as SAP across the rest of the business. However, the final shortlist included Oracle and Microsoft as well as Infor. The Infor solution was selected because it delivered a pure cloud solution that was multi-tenanted. This helped deliver a competitive TCO (Total Cost of Ownership) and meant that Liberty Speciality Steels would not need to purchase and maintain additional hardware.
The solution is now hosted in the AWS Frankfurt region. Whether this moves to a UK region after Brexit happens (if indeed it does), and all the legislative dust settles, isn't clear. Though moving a multi-tenant ERP instance between AWS hosting centres should not be too tricky.
In the same way as the Worden Company in the US Liberty Speciality Steels has chosen more than just an ERP solution. It has rolled out some of the other Infor solutions. These include Infor HCM and Infor Workforce Management which were rolled out to 2,000 users. It has also rolled out Infor Expenses Management (XM) to 300 users.
Digital Transformation to follow?
The project was carried out by Infor Consulting Services. Enterprise Times asked Andrew Newman of Infor what the main challenge was. He replied: "The main challenge was the aggressive go live timescales. They had to be off SAP in 12 months".
That is a short timescale compared to historic ERP projects in similar businesses. It shows that Infor has developed the tools to deliver rapid implementations where the proposed solution is straight forward. Where it engages to deliver a digital transformation in businesses such as Travis Perkins and Triumph it can take longer. Although Triumph has now completed a first phase of that project.
The reason for the project focus is apparent when Chris Smith, CIO, Speciality Steels commented: "There is a clear desire throughout the business to not only establish new processes but optimise how we do business. To do this, we recognise the need to standardise on a single platform that is built for our industry and delivers relevant functionality via the cloud. That led us to Infor and this extended investment."
With the first phase complete Liberty Speciality Steels will carry out a full review of existing processes. Most of the projects seem to be replacement rather than transformational. However, Liberty Speciality Steels are considering an IoT project to look at integrating management, mechanical and engineering systems. Infor has experience of deliver IoT projects already and will hope to ne included in that initiative.
What's next?
With the first phase successfully completed Liberty Speciality Steels are looking to roll out more of the Infor platform. Final details are not yet confirmed. However it will include the delivery of Infor CPQ. Infor may also replace the other legacy ERP solutions and Liberty is also looking at Infor Birst for its business analytics solution.
This project is limited to the UK currently. However, with continued success Newman is clearly hoping that it will extend beyond the UK borders. He commented: "There could be opportunities for us outside the UK in the Steels group and the group in general but at present UK only."
Enterprise Times: What does this mean
For Infor in the UK this is a significant, though not its largest, contract in recent years. The total contract value is around £3 million currently. It is unclear what this includes, probably only the phase one project and CPQ.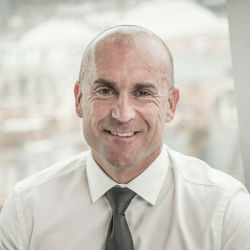 Infor needs to continue to announce and deliver these kinds of deals to put pressure on rivals SAP and Oracle. That SAP did not even reach the final three when they were the incumbent will have disappointed them. For Simon Niesler general manager, Western Europe, Infor it demonstrates Infor can deliver a complete suite of software for the whole enterprise.
Niesler commented: "High value manufacturers such as Speciality Steels know that the cloud offers a lot of potential benefits as they look to invest in new technology to help transform their business. What puts Speciality Steels ahead of the game is the speed of the implementation and a keen focus on change management, the HR elements of their investment and the early consideration of optimisation, business intelligence and Internet of Things projects. Speciality Steels is in good company with other big UK brands including BAE Systems, Triumph and Travis Perkins trusting Infor as its technology partner to help deliver this change."
What will further demonstrate that success is the continued cadence of deployment and some customer advocacy from Liberty Speciality Steels in the coming months.