At Inforum, Enterprise Times spoke with Simon Niesler, Senior Vice President and General Manager for Western Europe at Infor. Niesler only took over the role six months ago and he arrives as Infor is on a sharp growth curve. It has reported record revenue and record turnover as it focuses on vertical markets. It has also secured a $2 billion investment from Koch Industries. ET was interested in what this meant for Niesler and how it shapes his priorities as the company gears up for 2019.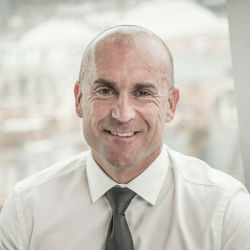 Niesler is not fazed by this. While the level of expectation is high, he sees it as a chance to set a high bar for success. He also believes that success breeds success. The more successful Infor is, the more positive a message he can take to market. That, in turn, should drive new business, new customers and higher growth.
Niesler has a theory that organisations buy or engage for two main reasons. The first is financial, where they expect to save or make money. The second is regulation and compliance. He sees the challenge for the Infor sales teams is to align themselves with customers and prospects to show what Infor has to offer.
Getting the right partners is not easy. The growth in ERP companies means that partners have more choice. Niesler sees partners making choices between the mega ERP providers and other options such as Infor. One change in the market is companies dropping other vendors just to engage with Infor. They see the company as a credible and reliable alternative to the mega ERP vendors.
To hear what else Niesler had to say, listen to the podcast.
Where can I get it?
obtain it, for Android devices from play.google.com/music/podcasts
use the Enterprise Times page on Stitcher
use the Enterprise Times page on Podchaser
listen to the Enterprise Times channel on Soundcloud
listen to the podcast (below) or download the podcast to your local device and then listen there