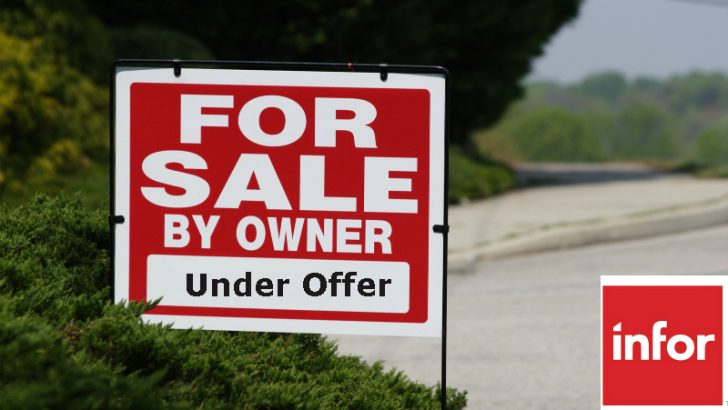 Infor announced today that the investment and acquisition subsidiary of Koch Industries Inc will invest more than $2 billion into Infor. The transactions will see GoldenGate remain a significant shareholder but will see Koch Equity Development LLC (KED) able to appoint four of the nine directors on the main board. Although a definitive agreement was reached, the exact details are not known. It will involve more than $2 billion in exchange for a combination of preferred and common equity. The deal is expected to close in early 2017.
So who owns Infor now
What is interesting is that the press release states: "Golden Gate Capital, Summit Partners, and Management will maintain control of the company." This is likely to mean that Golden Gate has sold most of its shares to Koch Industries but that the other two parties have held on to theirs. What is not known is whether KED will control a majority if any one of the other parties decides to side with them during any board room decisions. It almost certainly means that Golden Gate have reduced their shareholding to a significant minority. Rishi Chandna, Managing Director at Golden Gate Capital said: "We remain a meaningful investor in Infor and will continue to support the company in the years ahead."
What will happen now at Infor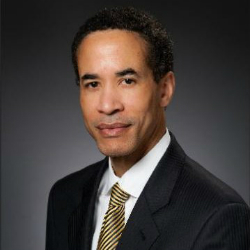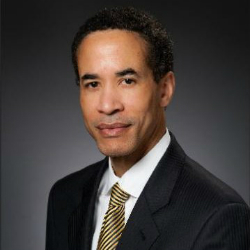 The good news for customers is that this investment is welcomed by Charles Phillips. He will remain as CEO for the next stage of growth. Phillips commented: "Koch is one of the largest private companies in the world with diversified holdings and immense resources to support the next exciting phase of growth at Infor and we are thrilled to have their support. Some of the largest companies in the world have approached Infor looking for a modern alternative to the legacy options available for mission critical business applications. Infor has the scale and capital to provide a digital platform for the Global 5000."
This is a critical stage for Infor, as they need to work out their growth strategy both by industry and geography. At Inforum earlier this year they challenged their partner network to fill in the gaps of all the micro-verticals. Infor has invested in the partner network with further announcements since the New York keynote. It has also delivered on other promises made there.
Infor are understandably light on detail of how they will spend the money. However, the press release states that it will focus on accelerating innovation and expanding distribution. This is likely to mean focusing on additional verticals, greater investment in the channe, sales structure and/or marketing.
The investment by Koch is one of their largest but is a natural progression of their investment strategy. It does show that Koch believes that the Infor growth path is something they want to join the journey on.
So who are Koch
The KED investment equals the amount spent on innovation by Phillips over the last five years. That investment has delivered more than 400 new products, 1,700 integrations, and 16,000 industry features in its CloudSuite product line. Matt Flamini, KED's President commented: "The support we are providing to Infor marks one of the largest investments KED has ever made and demonstrates the confidence we have in Infor's technology, team and business model."
That confidence is shown in what is the largest investment from a company that Forbes states is the second largest privately owned company in the USA. It will be interesting to see if any of the Koch Industries businesses look to deploy CloudSuite in the coming months and years. This investment won't have been made without significant due diligence. There is an interesting statement from Brett Watson, Senior Managing Director of KED. He said: "Infor's demonstrated capability to help companies across a wide spectrum of industries automate and improve efficiency is relevant to our broad portfolio of invested companies and we look forward to exploring co-innovation opportunities."
The key point is what that co-innovation will be. Will KED leverage their influence with Infor to deliver new industry verticals that suit some of the Koch Industry brands? These industries include energy, transportation, clothing, food and logistics. Some of these verticals are ones that Infor has strong solutions in. Others they can develop with the right investment. They might just steal further market share from the likes of Oracle and SAP. This means the next six months could be exciting.
Conclusion
Infor has been looking for additional investors since August. Golden Gate had clearly reached the point where they wanted to de-risk their investment. They also realized that Infor needed more funds to continue its growth. David Dominik, Managing Director of Golden Gate Capital commented:  "We are extremely pleased with the progress the Infor team has made in scaling and executing into the massive opportunity in enterprise technology applications. KED's investment is a tremendous endorsement and we look forward to working together with them and supporting management as they continue delivering industry-leading software applications to a growing list of world class customers."
For Phillips and his management team he will need to deliver the promised growth during 2017 and beyond. Where the power lies in the future board will be fascinating to see. One also wonders whether Koch will bring in any outsiders to the board for wider industry expertise. Phillips will need to leverage these funds quickly as well. NetSuite will have a large pot of investment funds after their acquisition by Oracle. They are likely to aggressively attack the companies that still use on-premises legacy solutions..
Previous Stories