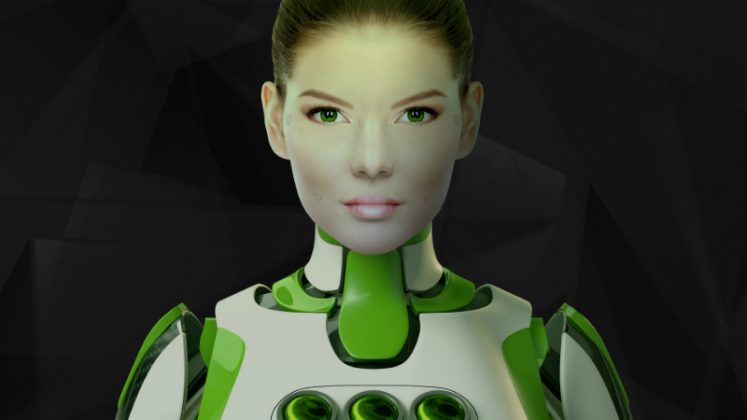 Apttus has announced the completion of the deal which sees Thoma Bravo take a majority share in the 'quote-to-cash' company. The financial details of the acquisition were not disclosed. The deal has closed quickly, with the news only breaking last month. Enterprise Times spoke to David Murphy, now the Executive Chairman at Apttus and an operating partner at Thoma Bravo.
Apttus spent its formative years under the charismatic Kirk Krappe, he co-founded and helped to grow the company to around $250 billion in revenues. Having left in July, after failing to take the company to an IPO, one wondered what was happening at Apttus.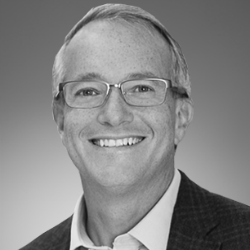 Thoma Bravo made a bid for the company and has placed Murphy in an interim role. We asked him what that role entails.
"I am executive chairman here. I sit as part of the office of CEO. Once we bring a CEO on-board my day to day engagement will become more strategic, more initiative driven. Unlike at Qlik."
At Qlik, Murphy was interim CEO until earlier this year when Mike Corseti was appointed to the role. He is now a board member and trusted advisor there, talking weekly to Corseti. His role at Apttus will be more involved, he added:
"The view here is the company will benefit from some level of involvement on my part for the foreseeable future. Not necessarily full time, unlike right now. Definitely partnered with the CEO in a (more) unique way than I am with Mike (Corseti)."
Murphy is also clear about the objective for Apttus that Thoma Bravo has set adding: "My job is to get the company set up in a way that it can go from being a quarter of a billion to a multi billion dollar provider that the customers can rely on and that gives us the ability to dominate the space."
Why Apttus?
While Murphy was not involved in Apttus prior to the deal, he gave an interesting insight into how Thoma Bravo selects its investments. He commented: "We spent a lot of time understanding and getting to know the company over the last couple of years. It operates in a number of our portfolio companies."
The managing partners at Thoma Bravo such as Holden Spaht make the decision to acquire a company. They often look to place operating partners with practical experience into board or exec roles. Spaht gives some insights into the broader Thoma Bravo view saying: "Apttus' technology is not only highly mission-critical for its customers, but is also on the cutting edge in areas like machine learning, natural language processing and artificial intelligence. We think these technologies are the future of business for enterprise organizations, and we are excited to support our customers in furthering these initiatives."
Murphy added: "…we wouldn't have made the investment if we didn't have a great deal of confidence in the current  team and set up. It is a great company that we can take to the next level as opposed to it is problematic. It is not problematic in my view, there is a chance here to build something. That is a uniquely successful firm out of it."
While it may not be problematic there are challenges ahead. Three is always a good number to prioritize around and Murphy described the three that Apttus faced.
The challenge of market domination
Murphy's first challenge he explained as "Momentum, that the company has in delivering and gaining very clear adoption in its position around the middle office and being able to dominate both the definition of the boundaries around that and within that category. That, we have to keep accelerating… (we) need to maintain our cadence and leadership externally in the marketplace."
That market Murphy believes is worth more than $10 billion. With Apttus having less than 1% of the total addressable market, one can start to understand why Thoma Bravo sees this as a good company to invest in.
Business model evolution
Murphy continued: "Secondly to deliver the shift of the company from being largely on-prem, deploying technology in a more traditional software mode to being truly SaaS and being able to deliver through cloud enabled application subscriptions, that is work in process. Within Thoma Bravo we have had several companies make the transition. That is a fairly tricky transition to do well. It is one that Qlik is still in the early phases of going through, as an example."
Murphy has experience of that but he may also look for a CEO who has been through a similar process. It will be interesting to see who they select. As for the end goal Murphy concluded:
"High customer retention but success in a truly SaaS based subscription based model where customers have the flexibility and the vendor has to do a great job delivering value every day. Otherwise you do not maintain position your position in the marketplace. There is a chance to build a stand alone company that can stand the test of time."
The biggest challenge?
The third is around organizational maturity. The board, Thoma Bravo and Murphy clearly felt that like many other fast growth companies its growth outstripped the capability of the organization to deliver it. Murphy said: "The company is growing very quickly and this transition from venture growth to building a professional company out is something. Qlik and Bluecoat had the benefit of being a public company before so they were further along in those areas."
Murphy called out Raj Verma, COO at Apttus as the kind of leader he wants in the organisation. Verma worked Tibco and other companies where he built and managed the size of operation that Murphy is looking to replicate. He also revealed that Apttus would officially announce the appointment of Gregg Hampton as CFO next week.  While Hampton's LinkedIn profile is not updated he does appear on the Apttus Leadership page. Murphy has known Hampton for several years. Murphy wants a very experienced operational and financial management in control. He still has to locate and hire the new CEO.
It is not just the senior leadership that needed changes. As reflected in recent Glassdoor reviews the problems go deeper. When challenged about this Murphy replied:
"Across the company there is opportunity and important work to be done to bolster the existing team. Whether that is more training, more enablement or more front line management development. All the things you have to do to create the ability to create a healthy culture and a healthy relationship between people and their managers."
Apttus is built on strong principles and Murphy spoke about clarifying and adding values to help the company regain and then retain its focus in the future. Fixing the organisational and management issues is easier than any cultural one. Murphy understands the importance of both.
A glimpse to future strategy
It is early days yet for Murphy, but I asked him about the strategic partnerships that Apttus has, specifically with Microsoft. The inference from his response is that while Salesforce has 200,000 customers and Apttus has a good reputation in that space, the Microsoft partnership is still at a less mature stage. Murphy commented: "The Microsoft partnership  is critical, it is already well under way and scaling up."
Interestingly he then added "…over time you will see one or two more like that, our customers driving choices that we want to be participants in."
The inference here is that Apttus might extend its partnership to other CRM vendors. One wonders whether they are considering SAP, who are eager to dominate the space at the moment. (Though a long way from doing so).
What does this mean?
Apttus has some market leading technology in what it terms the 'middle office' space. It has strong solutions including: Quote-to-Cash, Contract Lifecycle Management and Digital Commerce. Earlier this year it added Omni to its solution stack. The previous year it showcased Max its AI driven digital assistant. Each year it delivers a significant innovation within its product range to maintain its technological lead on rivals.
Neehar Giri, co-founder and chief solutions architect commented in the press release: "Partnering with Thoma Bravo gives Apttus a tremendous advantage. Their expertise and experience investing in high-quality and high-growth enterprise software companies will help Apttus continue innovating for customers, leading the market and growing our business at scale."
Murphy and Thoma Bravo will now focus the company on growth, sustainable growth. In probably the only comment that raised a criticism about the previous direction Murphy commented: "Doing an IPO is not a culture. Going public is not a culture, it is not a way you build in a company that is sustainable over a longer period of time."
Another CEO, Tod Nielsen at FinancialForce once said: "In our evolution IPO is certainly something that's out there and that's a milestone." CEO's be warned, an IPO is just a step on a journey and not a destination. It seems that Apttus might have forgotten that. Now they are looking forward to a brighter future with a wiser mindset.
While Murphy looks to evolve Apttus, his colleagues at Thoma Bravo have targeted another company, Imperva. This time things may not be so straight forward.