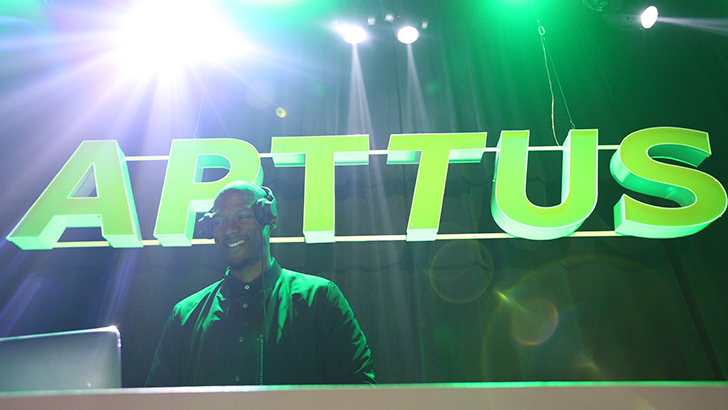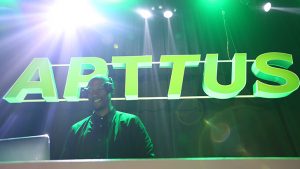 Thoma Bravo has announced that it has signed a deal to acquire a majority share in Apttus. The self named Middle Office market leader and best known for its Quote to Cash solutions on both Salesforce and Microsoft Dynamics platforms. It was originally headed for an IPO.
This was a message that was repeated regularly over the last couple of years by both Kamal Ahluwalia, the then chief revenue officer at Apttus and Kirk Krappe, Co-Founder and ex CEO.
Little has been revealed about the terms of the deal other than Thoma Bravo will take a majority share in the company when the deal closes in October. Apttus themselves are remaining tightlipped on the matter with the following comment the only response.
"Apttus can confirm that it has signed a definitive agreement for Thoma Bravo, the leading software private equity firm, to acquire a majority stake in the company. We are declining comment on details related to the deal until the close occurs. The deal is expected to close in early October. What we can say is that Apttus views this development positively and believes Thoma Bravo can instil greater operational excellence, strengthen our market leadership and allow us to continue providing indispensable value to our customers."
Change of Leadership
What was announced is that David Murphy will join Apttus' Office of the CEO as Executive Chairman as the deal closes. Murphy is currently an operating partner at Thoma Bravo having previously been President and COO at Bluecoat. There is notably no comment from Krappe in the press release.
It was his Co-founder Neehar Giri, President and Chief Solutions Architect who commented: "Apttus was founded to help enterprises manage revenue and commercial relationships, and passionately delivering that value to our customers has made us the de facto selection and industry gold standard for large enterprises. Apttus' innovation is directly responsible for the creation and advancement of the Middle Office, holistically addressing the space between CRM and ERP for hundreds of customers. Our partnership with Thoma Bravo will allow Apttus to accelerate growth, scale to new heights, and capitalize on an enormous market opportunity."
CORRECTION
Kirk Krappe has already left Apttus. An announcement was made on July 2nd this year. George Kadifa was made chairman of the board at this time
Whether Krappe will remain at the firm was not confirmed. In an interview with Enterprise Times he said that he viewed his worst decision as CEO taking the first Apttus investment. it is possible that he will no longer stay. Recent reviews on Glassdoor have been increasingly negative and Krappe CEO approval rating is now only 49%.
Thoma Bravo steps in
Thoma Bravo is a serial investor in business software with a reputation of growing companies successfully. In 2016 it sold Deltek to Roper Technologies, doubling the investment it made four years earlier. In recent months it has purchased majority stakes in both Centrify and Quorum software. Its investments include Qlik Technologies, Inc., Riverbed Technology, Inc., SailPoint Technologies, Inc. and Solarwinds.
Holden Spaht, a Managing Partner at Thoma Bravo commented: "Apttus has created an entirely automated Quote-to-Cash software solution and is the only end-to-end platform provider in the highly strategic Middle Office market. Apttus' platform is the commercial backbone for many of the largest companies in the world and we look forward to taking incremental strides in delivering the best possible customer experience."
What does this mean
This investment news did not come as a total surprise. Late last year there were signs of change. Apttus raised $55 million in September last year without a clear indication as to the purpose of those funds. In February it raised a further $75 million in debt refinancing (Source Crunchbase). It has also made several changes to its leadership teams over the last few months with Ahluwalia another to leave in February this year.
It has seemed likely that someone would take a stake in Apttus. This might have been IBM who was integrating Watson with the Apttus AI engine for its own use and possibly a commercial offering. Earlier this year Apttus announced a deal with IBM Cloud. Instead, Thoma Bravo has stepped into the breach and it will interesting to see how the company changes over the next year.
Apttus normally has a big presence at Dreamforce which is due to start in a few weeks. Salesforce Ventures were also an investor in the company, but it may now relinquish its stake. Tyler Prince, EVP of Industries and Partners at Salesforce commented: "Apttus was among the first partners that supported the Salesforce ecosystem by building on our platform, and we're excited to see the growth and success they've achieved. The partnership with Thoma Bravo will further enhance the value that Apttus provides to customers as a key member of the Salesforce ecosystem."
Thoma Bravo will bring a stability to Apttus which will be welcomed by its customers. How it develops the relationships with IBM, Microsoft and Salesforce remains to be seen. Enterprise Times has asked Apttus whether Kirk Krappe will remain as CEO once the deal completes.