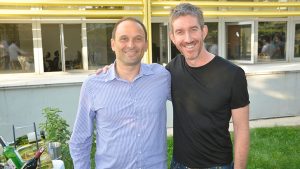 Atlassian has announced the acquisition of OpsGenie for $295 million. This acquisition will form one part of a push into incident management. The second, also announced at Atlassian Summit is a new product called Jira Ops. Atlassian plans to merge the two into a single solution for its customers.
The price is significant boost for the board of OpsGenie. It has been largely self sustaining and had previously raised just $10 million through a series A Funding round back in 2016. The valuation is seen as a reflection of its customer base, its use within the Atlassian ecosystem and, more importantly, the demand for incident management.
In a blog announcing the acquisition, Atlassian CEO Scott Farquhar wrote: "When a popular online service goes down, it disrupts millions of people and costs businesses $700 billion per year in North America alone. Responding to service disruptions has become one of the biggest challenges facing IT organizations today."
What is the demand for incident management?
IT operations have always been responsible for system outages. As IT becomes more complex dealing with an outage is no longer an IT only issue. Users and customers have Service Level Agreements (SLAs) and want to know what is happening. This means keeping them in the loop. If an incident is serious enough it means getting management and even the C-Suite involved. The worst incidents involve outside agencies such as PR, legal and regulators. Tracking all of this is difficult.
The rise in high profile security breaches have forced many organisations to develop policies in this area. However, they often lack comprehensive tools to deal with the situation. According to Berkay Mollamustafaglu, CEO, OpsGenie: "Organisations have invested a lot of time and money in monitoring tools to detect problems. They don't have much after that. There is a problem in collaboration to solve problems.
"We decided to streamline that process and make it a Software as a Service (SaaS) business. We created a workflow that they can use to make the best person aware of the problem. It handles escalations to involve other people."
This is why Farquhar said Atlassian was interested in acquiring OpsGenie. It also fitting in with OpsGenie's plans. Mollamustafaglu said: "As problems evolve there is a need for hi-fidelity communications. There are lots of capabilities in the Atlassian suite and we were looking to build our own or collaborate."
Atlassian releases Jira Ops to drive communication
Workflow and collaboration is just part of the solution. There is still a need for some point solutions to handle some types of communications and issues. In his blog, Farquhar wrote: "When activity is scattered across many different tools, it's hard for teams to stay coordinated. That's why we built Jira Ops – a unified incident command center to give your team a single place for response coordination. 
"Powered by Jira's workflow engine, Jira Ops guides your team through the response workflow and automates common steps like creating a new Slack room for each incident."
Look closely and this announcement becomes more interesting. Atlassian recently discontinued its Hipchat and Stride products in favour of a partnership with Slack. This announcement puts Jira Ops at the heart of Atlassian with touch points into all of its products, including OpsGenie and one of the biggest collaboration tools around.
One of the advantages of this is the ability to deliver scaleable communications. For example, if the incident affects 100,000 customers, most messaging systems used by corporates would struggle. If that number is 1 million customers they implode. Atlassian is saying Jira Ops will provide a platform to not only integrate internal incident management communications but also contact with every customer. It's a very bold claim.
Is this the ultimate incident response tool?
No. There is a lot here that is left unsaid and wasn't answered directly in the press conference by Farquhar or Mollamustafaglu. Large corporates will have complex policies to deal with major incidents. There is no obvious way of incorporating those policies and processes. More important is the lack of a process tool where a workflow can be turned into a process. If this is added then Atlassian takes a major jump forward.
Another piece that is missing is how to manage compliance requirements. Let's take a security breach. In addition to informing customers, getting the PR message ready and letting the C-Suite know the sky is falling there are significant regulatory demands. If there is a privacy issue, it means notifying multiple agencies from industry regulators to Information Commissioners. In the USA, there are regulation issues at local, state and federal level. Will Atlassian acquire a company that delivers this kind of functionality ?
This raises an interesting question: Who is Atlassian targeting? Both Atlassian and OpsGenie have customers from small to multi-national. It is the customers at the top of this chain who will be the more challenging when it comes to a comprehensive solution. It may require a number of integration tools to be delivered. Atlassian may reach out to third parties in the Atlassian Marketplace or it may write them itself.
What does this mean
Atlassian is the first of the very large DevOps players to announce incident response that transcends the IT department. It comes as many companies in this space are seeing a wider use of their tools around the enterprise. For example. Trello, another Atlassian product, is used across multiple departments. It is also promoted as a tool for managing teams and products.
Bringing OpsGenie into the company has delivered a lot of functionality and IP to Atlassian. It now needs to complete the integration quickly to show how committed it is to this problem. The launch of Jira Ops will have some customers holding back until they see the final solution.
In a couple of weeks Cloudbees is holding Jenkins World in San Francisco. There will inevitably be interest in where they are going with incident response. Enterprise Times will be there to find out.