Roper Technology (NYSE:ROP) will acquire Deltek before the end of the year for $2.8 billion. The announcement was made in a press release on the Deltek website and sees yet another ERP company change hands this year. This follows the acquisitions of IFS, NetSuite, Epicor and a major investment in Infor. The deal will see Deltek becoming part of the Roper Technoloogy RFID and software segment alongside Aderant, a ERP solution that provides a full business software suite for 77 of the top 100 law firms. Like Aderant the intent is for Deltek to remain an independent company with no change in brand, location or strategy.
The acquisition price is around 5x forecasted earnings for 2017.  The 2017 revenues are estimated at $535 million, with an EBITDA at $200 million. The deal is expected to close in December and adds to the project management portfolio of Roper. Brian Jellison, Roper's Chairman, President and CEO commented:  "We are excited to acquire Deltek. Deltek offers everything we look for in a Roper company – a specialized focus, innovative products, loyal customers, and a talented team. We look forward to partnering with Mike and the management team to take all that is great about Deltek and accelerate its essential strengths moving forward. As part of the Roper family, Deltek is better-positioned than ever to deliver innovative solutions to the project-based industries that it serves."
Good news for Deltek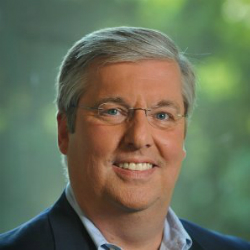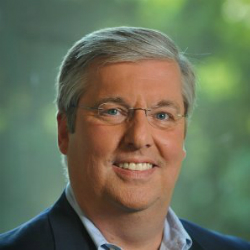 This brings the chapter of private equity ownership of Deltek to an end. Under the Roper Technology ownership they will form part of a larger technology group. This should provide the environment for a long term strategy to evolve for Deltek. Will they bring their public sector solutions overseas? There was no announcement about changing board members but Roper Technology will probably take at least one seat.
Mike Corkery, President and CEO of Deltek commented: "Roper's acquisition of Deltek is a great outcome for our employees, customers and partners. Roper provides Deltek with a permanent home and a long-term foundation that we can use to further solidify our position as the worldwide leader in solutions for project-based businesses. Roper's commitment to aggressively investing in our products and employees means we will continue to deliver the solutions and expertise that drives significant benefits for our customers."
This sale sees Thoma Bravo more than doubling their investment in Deltek. They bought the company in October 2012 for $1.1 billion. According to Reuters, Thoma Bravo were rumoured to be looking for a buyer for Deltek after the Oracle bid for NetSuite.
Conclusion
Is this the last acquisition of an ERP company during 2016? There are a few mid-sized companies that may yet change hands. The landscape for ERP will change in the new year. NetSuite and Oracle are ominously quiet at the moment as they sort through the acquisition. There is also a dearth of press releases since October. Additionally, not much is known about the changes the acquisition will bring.
For Deltek this acquisition is likely to be a smooth transition with few changes except at board level. For employees it's business as usual, but possibly without the concern over their future that private equity ownership can bring.