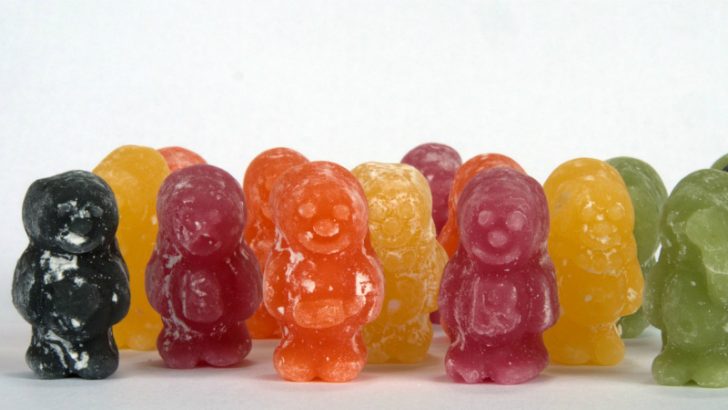 Finding an accountant for a small business is traditionally done by geography rather than suitability. Xero have changed that with the launch of the new version Advisor Directory. They have also launched a chatbot, Hey Xero. The directory aims to help companies find the best accountant, bookkeeper or advisor for them. SMB owners can enter not just their location but also the industry that they work in and whether they want a Xero champion.
Xero Champions are new. They a innovative aspect of the new Partner Programme called Xero HQ. A Xero champion not only needs to have a certain number of qualified staff but also be actively expanding their  business with Xero. For an SMB, this means that by selecting a champion they not only get a company that knows Xero but is actively expanding their business  and promoting the software to their clients. One will expect the criteria to evolve as once accountants have signed up their existing clients, their growth will be slower. However it means that ambitious firms that grow successfully will become champions.
Dipali Buch, a partner at Alliotts, a Xero platinum partner believes that this is a win-win situation, she commented: "Xero HQ will allow small businesses to connect with advisors who have the relevant skills in their specific sector and who are right for their business. This should in turn give them the advice they need to help them grow and become more successful."
Partners are quickly adopting Xero HQ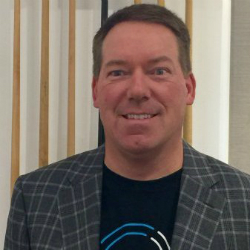 More than 13,500 accountants and bookkeepers joined Xero HQ during its beta phase. They are taking advantage of the new tools available, including the ability to view and manage all their client from a single dashboard. This allows accountants to advise across their client base in a proactive rather than reactive fashion.
Doug LaBahn, Global VP Partner Marketing at Xero commented: "The Xero Partner Programme reflects our deep commitment to helping small businesses grow and be more productive by connecting every small business to an advisor.
"t's designed entirely around giving our partners the right tools to help them be successful, by providing tools and services which will differentiate their practices and offer more value and excellent service to their new and existing clients."
Joining the chatbot craze with Hey Xero
Xero also announced a new chatbot "Hey Xero" on Facebook messenger. Xero say that this leverages the Amazon platform and AI do not expect an intelligent conversation yet. "Hey Xero" has limited functionality at the moment. It can help locate an advisor, replicating the process used on the advisor directory webpage. "Hey Xero" also offers nine guides for small business, for example "Why you need to get an accountant in 2017?" The final option is the ability to leave feedback.
This is not true AI. In our definition, more intelligent automation, they lead the user through a task.  Language used can vary to an extent but there are challenges. The bot (or AWS AI program) assumes that the hamlet I live in is in Kentucky. Apparently there are no Xero advisors there yet either. However as I live in England and wasn't willing to share my exact location users should probably enter a postcode or definitive address.
Chatbots are still new. Sage launched Pegg at Sage Summit earlier this year. Pegg lets users interact with their Sage 100 accounting system. Expect more to come from both of these bots as the companies look to invest in them. They could become the user interface of choice for many. In some cases whether they no it or not.
LaBahn said. "Connecting the millions of small businesses on Facebook Messenger with advisors, Xero's Chatbot, will open up a huge opportunity for the industry from within Advisor Directory. With our chatbot, we can connect these businesses with the right advisor using Facebook messenger. For our partners, it's a seamless way to be found and will help millions of small businesses be more productive, get the advice they need to grow and create jobs."
Xero continuously innovating
Xero have almost completed the migration of their platform from Rackspace to AWS. They are now equipped to accelerate innovation using the AWS tools. The Chatbot is one example of this and there are more in the pipeline. The includes the creation of new API's for Xero HQ. These will allow developers to enhance their small business applications with integrations into the Xero HQ platform. New application features are developed may see the platform advantage that Xero enjoys develop further.
Edward Sanford, of Chaddesley Sanford in the UK commented "Xero's new Advisor Directory is another fantastic example of their continuous pipeline of innovation driven by a real desire to interact with the accounting community," said in the UK.  "From our own perspective, the added features and functionality will really help us set out our strengths and skills to reach new clients."
There is more information available about both Xero HQ and the advisors directory in the Xero blog articles.
Conclusion
These are two long awaited and fanfared announcements by Xero. The new partner program and Xero HQ went live in Australia earlier this year. The advisor directory already includes many UK partners. For those partners who aren't listed they need to contact their account manager at Xero. This is because they need to register additional information beyond the initial listing. If Facebook does become a source for new business for accountants they will not want to miss out.