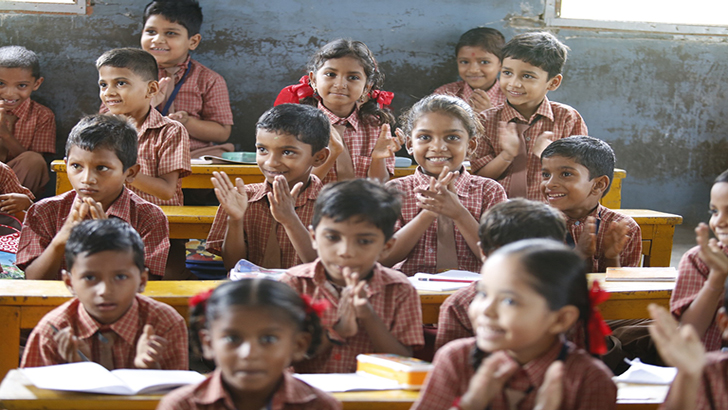 As the Atlassian Summit opened in Barcelona, Scott Farquhar, co-founder-and-co-CEO, Atlassian, gave an update on the Atlassian Foundation. The Atlassian Foundation sees the company give away 1% of employee time, 1% of products and 1% of equity and profits to social causes. It is a Corporate Social Responsibility (CSR) programme that typifies many tech companies.
On stage Farquhar gave details of what the Atlassian Foundation has achieved since its foundation. He told the audience:
Total Foundation Leave hours used globally: Nearly 38,000
Total Atlassian donations to Foundation: USD 17M (does not include 1% equity donation).
Total Atlassian Foundation donations to charity: USD 13M
Total children reached: 273k across Asia
Number licenses donated: over 61k licenses
At last years Atlassian Summit, Enterprise Times talked to Jessica Hyman about social philanthropy. Farquhar's update shows how well the Atlassian Foundation has done in the last year.
Not just about Atlassian
This is about more than just Atlassian. Farquhar says that his goal is to change corporate philanthropy away from being a big company thing. He sees no reason why companies of all sizes cannot participate.
To prove his point, Atlassian has a Pledge 1% programme that it started in 2015. It promotes this to its partners and customers. 75 companies who are part of the Atlassian community have already joined the Pledge 1% movement. This includes 50% of the sponsors at the Atlassian Summit. In addition, many of the Atlassian Solution Partners are also Pledge 1% members. In all there are over 5,000 companies in 100 countries all signed up to Pledge 1%.
Atlassian has also attracted some very high profile supporters. Marc Benioff, Salesforce, U.S musician and entrepreneur Will I AM, and NewVoiceMedia CEO Dennis Fois are all supporters of Pledge 1%.
Getting the support of Benioff, often seen as the father of tech CSR programmes is a major coup.
The more supporters that Farquhar can get the better. The company has a very ambitious goal as it moves to address education challenges around the world.
Atlassian Foundation moves into education
The next target for the Atlassian Foundation is education. It has set an ambitious target of educating 10 million children in 10 years. Farquhar talked to the audience about the problems of delivering education for disadvantaged youth.
He said: "This is about changing the future to ensure no-one is left behind. We want to educate 10 million children. It's an ambitious project and we have enlisted partners and teams around the world." Farquhar called out some of the people and organisations Atlassian is working with such as MIT, various governments, Lorraine Powell-Jobs and Queen Rania of Jordan. He also said that the Atlassian Foundation was working with non-profits such as Bookspring and Room to Read.
To give an idea of the scale of the problem and what could be achieved, Farquhar talked about 40K Plus. This is an Australia-based charity that is focused on building schools and educating children in India and Cambodia. Despite being ranked the 7th largest economy in the world by Statistics Times, India is not in the top 100 economies when it comes to GDP per capita. Its exceptionally large rural population lives under the poverty line.
40K Plus has developed its own platform to deliver education to poor families. It is using cheap tech tablets to educate 3,000 children across India and Cambodia.
What is not clear is whether the Atlassian Foundation is to join with 40K Plus or create its own solution. At present, details are scarce with just Farquhar's target of educating 10 million children in 10 years. There is also no clear statement on what level of education will be seen as a success.
Despite the lack of details, the ambition of the programme is greater than that of the International Development goals of many countries.
What does this mean
Corporate philanthropy has long relied on old money. Over the last decade that has started to change. The emergence of very large tech companies with an increasingly young workforce has revitalised the world of philanthropy. New employees often ask what a company is doing for the community and what it is giving back. The answer to that question can be the difference between getting the best talent and getting nobody.
Benioff has been a champion of that change in attitude and his company, Salesforce, has carved a path others are following. The Atlassian Foundation is benefitting from this change of attitude and is looking to go further. Farquhar's vision is one of democratising corporate philanthropy. He is certainly working hard to make it a movement. If he is to succeed in educating 10 million children in 10 years he will need all the help he can get.