Apttus, the Quote-to-Cash company, has announced a deal with IBM Cloud. This deal sees IBM create a new practice around Apttus Omni, the company's Middle Office solution. It will also see Apttus Omni appear on the IBM Cloud. The deal substantially widens the reach of Omni which Apttus announced at its Accelerate user conference in San Francisco.
This is a deal with a number of interesting elements that would appear to deliver significant benefits to both companies.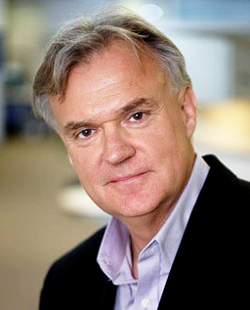 Commenting on the announcement Kirk Krappe, CEO of Apttus said: "Apttus pioneered the Intelligent Middle Office space to maximize the value of every solution that sits between CRM and ERP systems.
"By bringing these offerings to the IBM Cloud, we're expanding the opportunity for more and more enterprises to resolve their longstanding challenges and transform their business. It's our goal to help every IBM Cloud user run their revenue operations smarter, faster and better."
What does IBM get out of this?
This deal gives IBM an opportunity to bring together several parts of its business. While it doesn't have CRM and ERP solutions, it does have deals with a number of large players and hosts their products on its cloud platform. IBM also has its own Marketing Cloud which looks to pull data from CRM as well as integrate with some ERP solutions. According to CRM Search, the IBM Marketing Cloud has over 1,600 customers, 4,400 brands and 15,500 marketers using it.
This deal with Apttus to deploy its new Omni solution will allow IBM to strengthen its position in that space. It can now offer a solution that will bring together CRM, ERP and the Marketing Cloud. Importantly, this will address a key problem of many marketing solutions in that they are not directly connected to revenue. Omni will now make it possible for IBM customers to know what each campaign cost, what revenue it generated and how that revenue was achieved.
It will also provide a base from which sales teams can take marketing leads and effectively upsell them. This will appeal to a number of IBM customers who do not, at present, use the Marketing Cloud. For example, IBM dominates in the banking sector with its mainframe solutions. It is likely that it will offer Apttus Omni to those customers so that they can take advantage of the ability to deliver better offers around financial products.
Max and Watson
What will also appeal to IBM and its customers is Max Proactive which has also been announced by Apttus. This is an Applied Intelligence solution that is designed to help sales teams improve their upsell by offering advice on other products they could offer to customers.
Krappe told a meeting of press and analysts that he was excited by all the technologies that IBM Watson has. It will be interesting to see how far Apttus goes in the next year to add some of those capabilities. One possibility is the Watson Personality tools. These would allow Max to ask more searching questions and decide on the truthfulness of the response.
The Watson Studio tools could also speed up acceptance of Max across the Apttus base. It would make it possible for developers to better integrate Max with a wider variety of products.
Watson also has a number of deep analytics tools that would play well with Omni when it comes to understanding the relationship between products. It could begin to speed up the preparation of data sets before Omni is deployed. It also opens up access to those Systems of Record that are stored on IBM Z and other platforms.
What does Apttus get?
In addition to the capabilities from Watson above, Apttus get an enterprise cloud platform. As successful as Salesforce has been in penetrating large enterprises, IBM still has a more blue chip customer base. This deal and the creation of an IBM business unit around Apttus Omni means that it has an opportunity to get into those accounts.
IBM also brings greater resiliency to Apttus in terms of its cloud support. IBM has been expanding its cloud reach beyond that of many other cloud providers. As Apttus moves into the multi-cloud environment IBM will also add to the hybrid cloud capabilities that Apttus already gets from Microsoft Azure. IBM Cloud is also built on OpenStack. There are a number of other large cloud providers such as Oracle and OVH who also use OpenStack. All of this will help Apttus appeal to a wider customer base who want the solution on their choice of cloud partner.
This is good news for Apttus as it will widen its potential customer base and increase revenue yields. With the IPO still on hold, a successful start to its IBM relationship will attract attention. IBM is also a significant shareholder in Apttus and if this deal yields real benefits early, there is every possibility that IBM could make a pre IPO offer for the company.
Apttus also gets deeper access to other IBM technologies such as IBM Blockchain. Given the role that contract management has in Apttus Omni, this will help IBM expand the potential of its blockchain solutions. Smart Contracts are being seen as an increasingly important part of commercial blockchain solutions especially in the commercial area.
What does this mean
This deal looks, on paper, like it brings real benefits to both parties. IBM gains a significant product that will make it a real middle office player. At the same time Apttus get access to a larger cloud market, bigger enterprise customers, closer integration with IBM Watson and a sales partner who is willing to build a global practice around its product.
It will be interesting to see just how this deal unfolds over the next year, especially when it comes to looking at what new capabilities Apttus adds to Max and Omni.