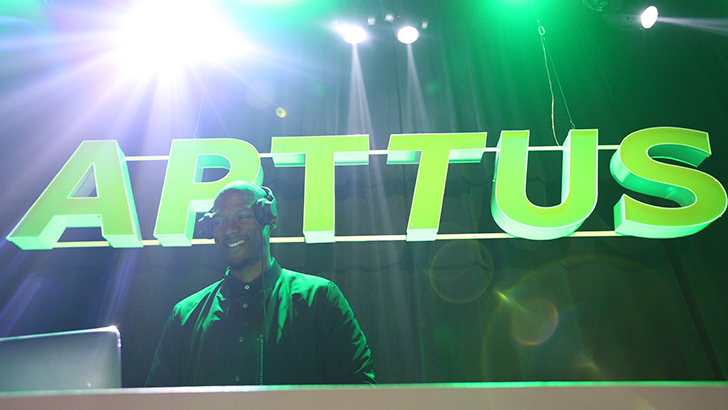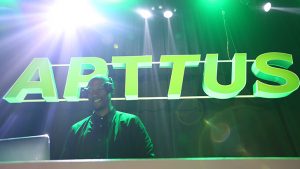 Apttus, the Quote-to-Cash software vendor has announced its latest solution Omni. The announcement came at Apttus Accelerate in San Francisco.
Omni is targeted at the middle office and is designed to fill what Apttus describes as: "the gap between ERP and CRM products where commerce takes place in an enterprise." The goal of Omni is to maximise revenue creation through the use of AI, automation and optimisation.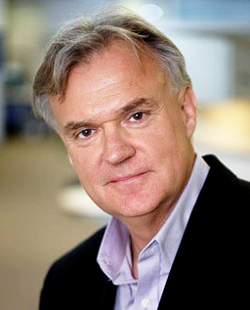 According to Kirk Krappe, Apttus CEO: "We live in a time of intense and continuous business evolution, where success is measured by the speed and volume of revenue generation. Rising to meet this challenge, Apttus Omni gives our customers the most sophisticated revenue operations platform in the world and maximizes the value between back- and front-office systems at every juncture. No other software provider has ever used technology in this way, or this comprehensively."
What is the middle office?
Organisations rely on two key sets of systems. Apttus describes these as:
Front office systems: Typically referred to as CRM, these deal with all the interactions with customers. They are heavily focused on sales and marketing teams. The UI is simple, easy to use and makes it possible to respond to customer demands quickly.
Back office systems: These are critical systems that run the core of the business. They handle stock systems, accounting and hold the Systems of Record. Designed to crunch large amounts of data they tend to be more complex to use.
As organisations look to integrate their systems to improve life for users, they need a third set of systems. Apttus calls this the Middle Office and it is where Omni is designed to sit.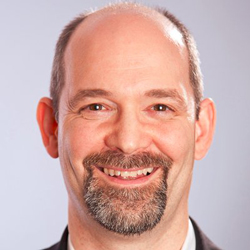 Elliot Yama, AVP, AI Solutions describes the Middle Office as: " the place where commerce happens." He goes on to talk about revenue creation which includes offerings, pricing, contracts, orders, assets, rebates, invoices and renewals.
The users for Omni, therefore, are not just sales and marketing teams but also those at a board level. This includes the Chief Sales Officer, Chief Legal Officer, Chief Financial Officer, Chief Information Officer and Chief Operating Officer.
So what is Omni designed to do?
Apttus wants to combine the ease of use of CRM, the data and processes inside ERP and wrap that in its own platform. The expectation is that with Max, its AI, it can then mine the data, understand business processes and drive business and sales. The use of the AI is essential. It is aimed at learning what each user wants in order to meet their goals.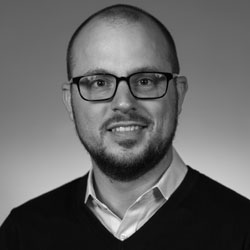 For example, a salesperson has targets to meet. Max would monitor what they are doing and proactively provide them with the data to do their job. This could be advising them that customers similar to the one they are meeting with often purchase additional items therefore helping with the upsell. It could also include advising the sales person which customers they could offer new products to in order to meet their quota.
All of this is described by Ben Allen, Chief Marketing Officer, Apttus as: "Applied AI for middle office."
What is in Omni?
Omni is a platform not a single application. It is designed to expose all the information from front and back office systems. Atop of the platform sit applications. Apttus lists them as:
Quote-to-Cash:

Combines solutions ranging from Configure Price Quote (CPQ) through revenue recognition and renewals.
Apttus' Quote-to-Cash applications accelerate sales cycles, prevent errors, and eliminate rogue pricing and discounting, which enables significant revenue lift, cost reduction, and greater customer satisfaction.

Contract Lifecycle Management:

Provides legal and finance teams visibility and control to help sales close more deals quickly.
Apttus CLM lowers risk and cuts costs by speeding up sales cycles and providing air-tight enforcement of contractual agreements.

Digital Commerce:

Digitizes the entire sales process across online and offline sales channels, streamlining every stage of the buying process and increasing both satisfaction and revenue for buyers and sellers alike.

Industry solutions

Apttus offers industry solutions covering the Manufacturing, Healthcare Life Sciences, Oil and Gas, and High Tech industries.
The next layer is objects and this includes links to different data sources inside the organisation. Apttus will build some connectors but will look to third-parties to help build this out.
Below this is a services layer taking advantage of a microservice architecture. Once again. Apttus plans to build some of these but expects to see its own partner base step up and deliver many more.
Everything sits on a cloud layer which includes Salesforce, Microsoft Azure and, announced at Accelerate, IBM Cloud.
The different layers are designed to deliver a cohesive platform and be customisable. To make this happen there will be another product called the Omni Builder that will sit in the background. It will bring tools, systems for lifecycle maintenance and help developers create solutions for the business.
Cloud agnostic?
So far, Apttus has announced that OMNI will sit on three key clouds – Salesforce, Microsoft Azure and IBM Cloud. However, in a press and analyst briefing Krappe went further. When asked if customers were dictating which clouds they wanted it on he replied: "Some will want to stay on one cloud but others don't mind. One of the reasons we branded it separately as OMNI is because it can run anywhere."
The ability to be deployed onto any cloud platform is likely to be a major strength for Apttus as it looks to continue its current growth trajectory. The ability to be deployed on multiple cloud platforms will give it a distinct advantage over its competition. With an IPO in the offing, Omni could be the key ingredient to Apttus getting the share price it wants.
What does this mean?
One of the challenges for sales organisations is maximising their sales revenue. Many spend large amounts of time trying to get the right data out of the system to enable this. Apttus believes that with Omni it can deliver that data right to the sales teams. More than that, it claims that it has the only middle office platform that can bring CRP and ERP into a single solution.
There is no reason to disbelieve them. But Omni is more than just a platform. Apttus is deploying its own AI that it calls applied intelligence. It is also reversing its previous position on blockchain. Apttus has now adopted the IBM Blockchain platform to enable it to deliver this technology to customers.
It will be interesting to see how many customers move across to Omni over the next year.