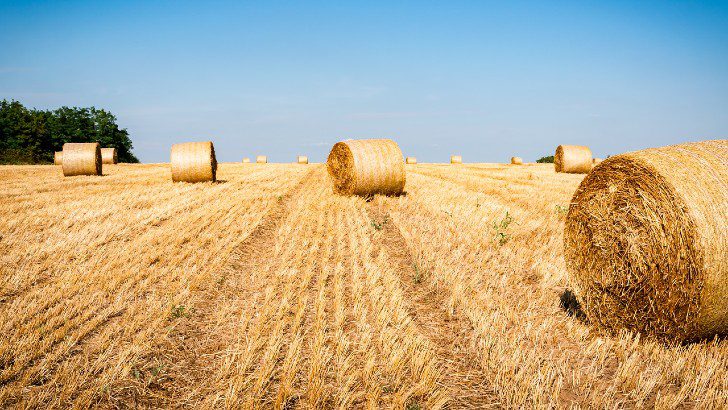 Is Icertis heading towards an IPO? Last week it appointed a new CFO, Rajat Bahri, who previously led Wise through its IPO. Momentive and Zendesk announced the integration of their technology platforms after the business failed to merge earlier this year.
Chargebee became a multiproduct company with its latest release. It now has four solutions on its subscription management platform. iCIMS unveiled the latest updates to its Talent Cloud. Stravito has integrated its solution with KnowledgeHound. Could the companies get even closer together?
Pick of the week
Trinet announced the launch of Enrich, a revolutionary product line that will allow its customers to expand the benefits they offer their employees. The Enrich products will be offered and available to TriNet's 23,000 SMB customers next month. The first two available products are Enrich Access and Enrich Adopt.
Enrich Access will allow TriNet customers to offer tax-free travel reimbursements to their employees for medical care received far from their homes.
Enrich Adopt will allow TriNet customers to offer their employees tax-favoured reimbursements for expenses incurred during the adoption process.
Burton M. Goldfield, President and Chief Executive Officer, TriNet, commented: "At TriNet, we will not let small and medium-sized businesses be left behind for benefits offered by larger companies. By leveraging our strong employee benefits expertise and scale, we have created a unique product line for our valued SMB customers to provide their employees,"
Acquisitions
Cegid announced that it has entered into a definitive agreement to combine with Grupo Primavera, a leading cloud business management software platform in the Iberia region. The all-share transaction creates a strong business management software provider in Iberia and accelerates Cegid's international expansion, valuing the combined company at approximately €6.8 billion.
Clearlake Capital Group, L.P and TA Associates ("TA") have completed their acquisition of Kofax from Thoma Bravo. The financial terms of the transaction were not disclosed.
Appointments
Analytic Partners, the leader in commercial mix analytics, has expanded its senior leadership team with the appointment of Fleur Sohtz as Chief Marketing Officer.
Ciphr has appointed David Burns as its chief technology officer (CTO). He immediately joins the group's leadership team and board of directors.
Icertis announced two advisory board appointments. Former BMW CEO Harald Krüger and former SAP President and VMware COO Sanjay Poonen have joined the Icertis Advisory Board as strategic advisors.
Kensu, the data observability company, has appointed Eleanor Treharne-Jones as Chief Executive Officer to accelerate its global growth and U.S. expansion.
Malbek has hired Richard Colie as the company's VP of Finance to support the organization's ongoing growth.
Nintex appointed Stephen Elop as Board Chair, effective July 18th.
Outreach has appointed Nick Bowles as vice president, sales and strategy, EMEA.
Vena has promoted Le Huong Truong to Senior Vice President, General Counsel and Corporate Secretary and will join Vena's executive leadership team led by CEO Hunter Madeley.
Business
Cleo has partnered with SrinSoft Inc to maximize their joint customers' business potential via B2B integration in the cloud.
ContractPodAi announced that oneDPA, a standardized open-source data processing agreement created in partnership with PwC UK and the greater Claustack Community, is now freely available through ContractPodAi here.
FourNet has partnered with Digital Workforce to offer a new strategic consultancy service that delivers customers best-in-class robotic process automation.
Lattice announced a new technology partnership with UKG, a leading HR, payroll, and workforce management solution provider for all people. Lattice and UKG are focused on creating better employee experiences for everyone to drive people's success and improve business outcomes.
Kaseya announced plans to establish a new Centre of Excellence in Dundalk, creating 250 jobs over the next three years.
Pipedrive celebrated hiring its 1,000th employee and the team's diversity with over 50 nationalities and over 40% female employees.
Customer
EssilorLuxottica, a global leader in the eyewear market, has implemented Boomi's integration platform as a service (iPaaS) to expedite order processing to meet higher demand for its products across ASEAN, the Middle East, Turkey, Africa, India, and Australia and New Zealand (AMERA).
Qualtrics revealed customer wins across different sectors and solutions in four separate announcements. It celebrated wins for Employee XM, its CX platform and across healthcare and education.
Miami HEAT, a member of the National Basketball Association (NBA) and manager of the FTX Arena, uses UKG Pro to administer its complex payroll and satisfy its reporting needs.
Financial Reports
ActiveCampaign published a business update for Q2 revealing what it has achieved over the last quarter. A quarter in which it surpassed 180,000 global customers. It believes this makes it the largest provider of CRM and automated sales and marketing.
ADP announced Q4 and fiscal 2022 results. Revenues increased 10% to $16.5 billion. Carlos Rodriguez, Chief Executive Officer, ADP, commented: "Our strong fourth quarter was a fitting end to a very successful year. Over the course of fiscal 2022, we consistently exceeded our revenue growth expectations driven by significant sales momentum and near-record client revenue retention.
"Demand for our HCM and HR outsourcing services remains robust amid the increasingly dynamic world of work, and we are proud of the important role we play as a partner to our nearly one million clients. As we look ahead, we will remain focused on delivering cutting edge products, differentiated service, and an exceptional overall experience to enable our clients and their employees to reach their full potential."
ServiceNow reported Q2 2022 results. Total revenue climbed 24% year over year to $1,752 million. It now has over 100 customers paying over $10 million in annual contract value in Q2 2022. ServiceNow President and CEO Bill McDermott commented: "ServiceNow once again beat expectations on the top and bottom line.
"ServiceNow is the enduring platform for a fast‑changing world. Our pace of innovation, customer‑centricity and consistent execution are proven. While no industry is immune to the current macro environment, no company is in a better position than ServiceNow to help customers innovate through this moment."
Syniti reported its Q2 figures with 63% year-over-year growth in cloud ARR. It was the firm's top quarter ever for services revenue, and the company added 24 net new logos.
Zendesk announced its Q2 results. Revenues rose 28% year over year to $402.72 million. With its impending acquisition by Hellman & Friedman LLC and Permira Advisers LLC, details were limited.
Funding
RPA Supervisor, the creator of the first Intelligent Automation Management ("IA") Platform and pioneer of the category, raised $20M in a Series A round. The investment was led by Dawn Capital, with participation from s16vc and existing investors, MMC Ventures.
Product
Automation Anywhere revealed an update to its platform, Automation 360 for Enterprise. Improvements include a new ability to extract and embed document data in workflows, code analysis for bots and integration with Genesys.
Planetcrust released Corteza 2022.3.4 with several added, changed and removed features. There were also numerous bug fixes. There were no major new additions.
Experian announced Experian Link. The product will link a consumer's identity with a payment method in the payment space, enabling businesses to provide customers with a frictionless online experience.
FloQast announced the addition of Best Practice Checklists to its FloQast Ops solution. These workflow checklists are a ready-to-go blueprint for Finance and Accounting teams that have automated the Financial Close but seek even greater velocity and accuracy to deliver financial information and audit readiness.
Freshworks launched an integration with Google's Business Messages for Freshchat®, Freshdesk Omnichannel and Freshsales Suite. The integration can help businesses worldwide reach and support their customers directly on Google Maps and Google Search mobile apps.
insightsoftware announced the availability of Magnitude Angles for Oracle 22.1 (formerly Noetix).
Ivanti Wavelink, the supply chain business unit of Ivanti, announced the combination of Ivanti Neurons for IIoT and Velocity for Business Process Automation. The combination will enhance worker productivity by automating common warehouse tasks to resolve operational inefficiencies.
Ivanti also announced Ivanti Neurons for Digital Experience, which helps IT teams to better understand, measure and improve their digital employee experience.
The latest release of Sage People went live last week. Y22.3 included general availability of the Candidate Experience Portal, Sovren AI Matching for enhanced candidate searching and mobile payslips.
Scratchpad, Inc announced the immediate availability of Scratchpad Studio. It claims it is the world's first Revenue Operations toolkit designed for revenue and sales operations leaders to take the complexity out of their tech stack, drive process adoption, and close the gap in data growing outside of Salesforce.
Stampli has introduced Recurring Invoices built directly into its industry-leading AP Automation platform. Customers can create recurring invoices for any frequent bill, saving hours of time processing invoices and speeding up the payment process.