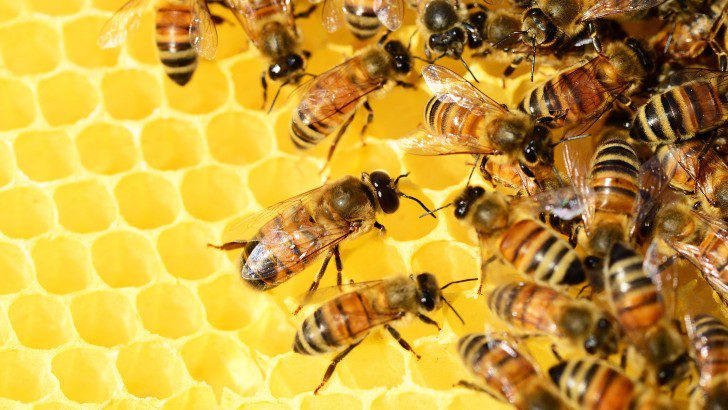 Chargebee has announced its summer product release becoming a multi-product company for the first time. The subscription management vendor has made several acquisitions over the last few months, and those products have now re-emerged with Chargebee branding.
The Chargebee portfolio now includes:
Chargebee Billing: The original Subscription management platform
Chargebee Retention: Based on the Brightback acquisition provides a Churn management platform
Chargebee Receivables: Formerly numberz, it delivers an Accounts Receivables automation platform
Chargebee RevRec: The rebranded Revlock revenue recognition solution.
This is not just a rebranding of the products, though. Chargebee has invested in their roadmaps and delivered more functionality across the portfolio. Combined, they will help companies to retain customers, improve cash flow and manage their subscription businesses better.
John Pearce, Vice President of Product Management at Chargebee, commented, "We've spent months engaging with our customers, learning the ins and outs of their businesses and working with them to determine what types of tools they want and need to face their current challenges head-on.
"In those conversations, the focus almost always homed in on retaining customers, building long-lasting customer relationships and understanding how Chargebee can help businesses monetize their existing customer base. Chargebee Retention, Chargebee Receivables, and Chargebee Entitlements are a direct result of our findings and our desire to give our customers exactly what they need to build and scale their businesses, even in these trying times."
Chargebee billing
The core of the Chargebee platform also receives several improvements with the summer release. The solution now supports multi-entities enabling expanding businesses to support multiple business units, whether domestic for additional products or international expansion. There is a new integration to PandaDoc to automate the contractual processes, and the Salesforce integration has enhanced permission sets.
Payments integrations are also improved; integration to Razorpay supports recurring payments, and wallet-based payments are improved with the ability to customise the experience delivering a seamless checkout experience for customers using Google Pay, Apple Pay, and PayPal. It has also added new payment methods for Checkout.com, including EU methods such as iDEAL, Sofort, and Bancontact. API improvements include the latest usages and support for the creation of multiple subscriptions.
Chargebee has also added a completely new feature Chargebee Entitlements. The business landscape is evolving rapidly; companies need the ability to flex pricing, packages and feature offerings quickly. This can involve offering new packages at different price points or models.
Chargebee Entitlements deliver greater control over these changes. It enables users to create limited-time offers to ensure they meet the set goals. It enables companies to experience new packaging and pricing options for a limited time and/or customer set. These plans can then be activated for a full rollout.
Is Entitlements the right product name for such as product? It seems an odd choice. There is huge potential in this new feature, but there is no indication whether Chargebee has built AI into this solution to test new models before they are enacted. Unless other pricing solutions have testing and sandbox features, the Chargebee solution does not appear to have these. Can firms carry out parallel trials and compare results? This is a potentially exciting new feature, but further information is required.
Chargebee Retention
This is the new poster child for Chargebee and has seen investment. The integration between Chargebee Retention and Chargebee Retention is complete. The combination of the two tools aims to minimise voluntary churn.
Also built into the platform are retention metrics. These allow organisations to compare their churn figures with peers across the industry. Data is anonymized, and the volume means that companies can compare metrics regardless of whether they are an eCommerce, B2B SaaS, or Digital business.
Reporting is also improved with time-based attribution matched to retention campaigns. It will allow the organisation to measure the success of different campaigns. This reporting is also nuanced by the audience, enabling vendors to check the success of campaigns against different audience sectors.
Chargebee retention enables firms to build cancellation experiences in the local language. With the ability to pause or cancel E-Commerce subscriptions, the solution will update orders in real-time, though the product information does not say which platforms this is supported on
Bob Viscount, Vice President at Silhouette U., added: "Customer retention has become an even bigger focus for us over the past year or so. The economy has changed a lot, and we've been looking for a solution that helps mitigate some of the cancellations we've been seeing. 
"Customers have chosen to cancel due to cost, and having an option to deflect some of these cancellations with a tailored offer in the moment has been a huge boost to our business.
"Chargebee Retention has proven to be a value-add to our business and has allowed us to provide customers with a comprehensive review of what they'd be giving up while also leveraging offers when needed. The results in a very short amount of time have convinced me that this needs to be a critical component to our business moving forward."
Chargebee Receivables
Chargebee Receivables is an account receivable automation solution for subscriptions. It integrates with Chargebee billing to ensure that firms can offer a seamless client experience. The solution offers a personalised re-engagement using predefined workflows that ensure that customers receive appropriate reminder messages based on different criteria,
The workflows also support what happens in the event of a payment failure and ensure that the engagement with the customer is delivered with the right tone for the situation. With the Summer release, Chargebee has revamped the analytics dashboard. A new dashboard offers a centralised location to view subscription and receivables insights from across the business.
Chargebee RevRec
The final component in the Chargebee portfolio is RevRec. This solution supports multi-currency revenue recognition. It supports the reporting currency and automatically calculates the currency exchanges. There is support for ASC 606 expense management to ensure compliance. Integrations already exist for Chargebee Billing, Stripe, Netsuite, Xero and many others. It is, however, slightly unclear what is new in the summer release.
Enterprise Times: What does this mean
Chargebee has completed the integration of its acquisitions to its core platform. It means it can now deliver a complete portfolio of solutions within a single platform from now on. The platform can look after most of the financial side of subscription management with its different solutions from pricing (entitlements), billing, retention and reporting. How will it develop its solutions next? Introducing more AI to some of these products could take them to a new level.
Chargebee addresses a growing need in the market and has brought together a powerful set of solutions to meet it. As Mark Thomason, IDC Research Director responsible for Digital Business Models and Monetization practice, noted, "For subscription businesses, acquiring new customers is at least 2.5 times more expensive than upselling or expanding an existing customer.
"This factor can be even higher with intelligent automation that decreases customer churn while increasing the chances of expansion. While these retention capabilities are critical during these tumultuous times, keeping happy customers is always in vogue."