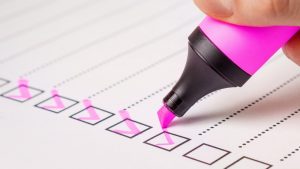 Momentive, the firm once known as SurveyMonkey, has added a bi-directional integration to Zendesk for its GetFeedback solution. The solution is available on the Zendesk marketplace now and combines the ability to get customer feedback to enhance customer data within Zendesk. The integration also enables existing joint customers to have a single location to manage their customer data.
The integration enables Zendesk users to automate the distribution of a survey once a ticket is resolved or other customer touchpoints. However, the integration currently only works with the Zendesk ticketing system. Surveys can be personalised and sent by email or SMS. There is no indication that other channels are supported, though. Users can determine when they want surveys sent.
The GetFeedback integration means that responses are passed directly to update Zendesk customer information and can also be analysed in the round. Actionable trends are surfaced with the solution understanding free text responses using keywords, key phrases and sentiment analysis.
Where response requires actions, the integration enables a notification or task to be sent to the relevant agent to follow up.
Priya Gill, Vice President of Product Marketing at Momentive, commented:  "A GetFeedback integration with Zendesk has been one of our customers' most-requested features, which makes sense — it's a natural fit to combine GetFeedback customer feedback data with Zendesk's customer service data. This bi-directional integration solves the problem of stale data leading to bad decision-making by empowering users of both solutions to take swift action with confidence because they have a holistic view of the customer journey and the most timely data."
Delivering real-time customer insights
This new integration will enable Zendesk customers to send branded CSAT, NPS, CES, FCR, and VOC surveys after every interaction. The templated surveys can be customised with data drawn from Zendesk. That ensures they deliver a quality, personalised interaction with every customer using the service or support desk.
The recent study by Momentive, The state of CX: the unmet demand for agility, found that real-time customer insights are very important to their organisation. However, only 32% strongly agree that their current CX solution can meet their needs. The study also identified the top requirements for CX solutions scored by relative MAxDiff importance:
Ease of use – 12.9
Security/Accessibility 12.3
Compatibility with existing data sources and tools – 9.3
Speed of insights/ data collection – 9.1
Customisation and flexibility of workflows – 7.8
Each of these is amply provided for within the integration. Notably, it increases the speed of data collection with immediate feedback on customer engagements. The combination, integrates ticketing with feedback and automates the process with the ability to customise.
Tim Sheard, Director, Tech Alliances at Zendesk, commented: "GetFeedback and Zendesk are complementary solutions that together can provide a comprehensive view of the customer journey and sentiments. We're excited for this strategic partnership that allows us to strengthen the customer support ecosystem and offer our mutual users a deeper understanding of their customers to provide exceptional customer experiences with every interaction."
Customers agree with Stephanie Stafford, Director of Customer Experience, YETI commenting: "Customer expectations are changing fast. We rely on agile partners to pivot and improve. GetFeedback moves at our pace to synthesize Voice of the Customer and expedite data-driven decisions and actions."
Enterprise Times: What does this mean
This announcement is not unexpected. Following the termination of the agreement for Momentive and Zendesk to merge in February, it was always likely that there was some benefit to working closely together. Whilst the leaders appreciated the benefits of combining the two companies, the stockholders rejected the move. What will be interesting to see is who will regret the decision most in the coming months. The technology integration makes sense.
Alan Webber, IDC Program Vice President, focused on customer experience, commented: "In today's world, where distributed teams are working together to fix customer support issues, being able to source and share feedback immediately is essential. Incorporating feedback is essential to keep costs down and to ensure customers remain brand loyal. This Zendesk and GetFeedback integration does just that."
Will the combination prove a winner for both companies for cross-selling opportunities? Did the stockholders miss a trick for the combined organisation and joint go to market? Also, will the two companies look to integrate Zendesk sales with GetFeedback in the future? This will be interesting to watch.