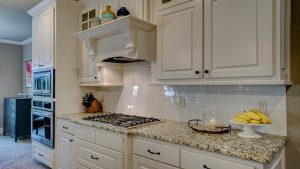 Retail and eCommerce highlights this week include: Home appliance manufacturer BSH goes MACH speed with Contentstack's headless Content Management System. Keep Attack Partnership reaffirms Kyocera's commitment to promoting healthy lifestyles, athletic achievement and mental support. Funds will cement MenuSifu's leadership in post-pandemic technology-led innovations in the F&B Industry. osCommerce launches the latest version of its free shopping cart, the most powerful open-source eCommerce platform. Design Evaluations identify digital accessibility issues rooted in design before they make their way to live environments.
BSH engineers the future with Contentstack
Contentstack has been selected by home appliance manufacturer BSH as part of a global initiative. BSH plans to foster technical and digital excellence for the BSH direct to consumer (D2C) platform.
The leading home appliance manufacturer in Europe, BSH has a turnover of more than 15bn Euros and 62,000 employees. It is home to globally established brands such as Bosch, Siemens and Neff.
BSH is replacing its current monolithic architecture with MACH-based solutions and deploying Contentstack's headless CMS. It is set to reduce time to market and improve the performance of a range of customer-facing digital experiences. BSH will also overcome current dependencies between the components of the existing architecture, improving both scalability and flexibility.
Following consultation with stakeholders within BSH and a review of the market, an extensive list of fifteen solutions was compiled. Contentstack selected from the final shortlist of five options. Contentstack was chosen based on the keen alignment between the functionality and ease of use of the software as well as the demands of the BSH stakeholders.
Kyocera partners with fitness wear brand Keep Attacking,
Kyocera Document Solutions UK announced a new sponsorship initiative with fitness wear brand Keep Attacking. Keep Attacking motivates anybody to break out of their comfort zone and reach their fitness goals. The company was founded by former soldier Brian Wood MC, inspired by the adversity he has overcome in his military career and later life. Its mission is to provide a wide range of styles that look good, fit well, perform well, and are durable.
Keep Attacking also prides itself in being more than just a fitness apparel brand. The company hosts a range of intense off-road running events. Drawing in fitness enthusiasts and adventure lovers with a passion for pushing boundaries. This partnership underlines Kyocera's commitment to promoting active lifestyles and good mental health. This all feeds into the Kyocera Philosophy, which emphasises living a healthy, fulfilling, and harmonious life.
MenuSifu secures $20M Series B Fundraising to accelerate F&B POS modernisation
MenuSifu, the provider of building new smart restaurants has closed a US$20 million Series B fundraising round. The funding was led by Challenjers Venture. MenuSifu will use the funds to further solidify the company as a leader in restaurant digitisation in the US. In the post-pandemic era, restauranteurs are now facing unprecedented challenges spurred by prolonged industry labour shortages and rapid growth of online food delivery. MenuSifu's next-generation point of sale (POS) software is poised to deliver on consumers evolving demands and expectations in the US.
Research from eduMe shows that 63% of US consumers have reported at least one incorrect food delivery order since 2021. MenuSifu will leverage the new funds to provide restaurants with scalable all-in-one solutions. This is achieved by upgrading software and expanding product lines that save management costs and streamline online ordering and delivery. A recent example is MenuSifu's 'one-click online ordering' solution with Google, which allows consumers to place orders directly from Google search results.
MenuSifu's further expansion into the US comes alongside the firm's continued success within the Asian-American community. Launching off a strong foundation with more than 15,000 accounts across all 50 states. This included Michelin star-awarded restaurants Bistro Na's, Fu Niu Tang, Tiger Sugar, and more. MenuSifu's intelligent POS and online ordering solutions have distinguished the brand as a master of smart restaurant digitisation. The company says it is modernising dining for the post-pandemic era. MenuSifu's broadened scope encompasses an extension of affordable POS integration offerings and continued support for digitalization in Asian-American restaurants.
With an overwhelming shift in consumer dependency on food delivery, there is a growing need for innovative solutions to meet consumer demands in the post-pandemic era. Where subpar delivery processes pose new risks to revenue, MenuSifu's comprehensive POS solutions are designed to reduce cost. The company wants to propel F&B management into the future of modern dining.
osCommerce launches the latest version of its free shopping cart
osCommerce launched its new version after a 5 year wait, of its free shopping cart and open-source eCommerce platform. A major upgrade from old osCommerce 2.x and its forks. osCommerce v4 is a modern, secure, modular, feature-rich software designed to support growth for businesses of any size. The solution is pre-integrated with the osCommerce App shop.
Super-fast and robust, osCommerce v4 is mobile- and SEO friendly. It includes sale channels, design themes, a visual editor, CMS, advanced stock and product management features open API, and more.
eSSENTIAL Accessibility launches design evaluations
eSSENTIAL Accessibility (eA), the leading Accessibility-as-a-Service platform has launched of its newest solution capability, Design Evaluations. Based on the market's first-ever design-focused Web Content Accessibility Guidelines (WCAG) rule library, Design Evaluations will identify digital accessibility issues rooted in the design of a digital asset or experience, eliminating barriers well before development begins.
Accessibility errors rooted in design are present on the vast majority of websites today. According to a recent WebAIM accessibility evaluation of the homepages for the top million websites, low-contrast text was the most commonly detected WCAG issue. The study reveals it's present on 84% of homepages. Low-contrast text is a design flaw and just one of the WCAG 2.1 AA success criteria that relate to design.
By identifying and solving accessibility issues in the design phase, teams can solve for the vast majority of accessibility errors. Of the 50 WCAG 2.1 AA success criteria, 41 criteria, or 82% addressed, at least partially, in design. eA's Design Evaluations will flag these WCAG errors, enabling designers to correct them before their website, app, or product advances further in its development lifecycle. This reduces the costs of fixing accessibility errors downstream and preserves team capacity for other important work.
There are two types of eA Design Evaluations:
Digital Brand Evaluations provide design feedback on an organization's branding style guide, the foundation of its visual identity.
Interface Design Evaluations provide feedback on any newly designed pages, screens, or product views.
Design Evaluations are supported by the multi-faceted capabilities of the integrated eA Platform. Organisations can upload designs for analysis to the platform, then monitor status, review results, and receive actionable feedback with guidance and resources, all from one convenient interface.