IFS announced its results from the year's first half up to June 30th. The global software firm continues transitioning its loyal customer base to its cloud solutions and winning new logos. Recurring revenue is 71% of total revenues, and revenue from software at 76%. Total revenue rose 14%, not quite as impressive as sister company Workwave but strong for a firm still migrating on-premises customers. IFS Cloud has had a very successful beginning with the composable business solution that includes service management, ERP and EAM, helping to drive the business forward. Another important factor with cloud software is that the ongoing services provided by IFS Success have also been taken up quickly, with its revenues increasing by 203%. Other financial numbers include:
H1 2022 Software Revenue was SEK 2.8bn (US$274.5 mn), up 22% year over year
H1 2022 Cloud Revenue up 56% year over year
H1 2022 Net Revenue was SEK 3.7bn (US$ 362.8mn), up 14% year over year
Annual Recurring Revenue is around SEK 4.5bn(US$441 mn), up 33% year over year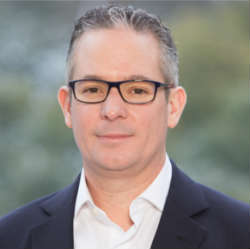 Darren Roos, IFS CEO, commented: "Our H1 results establish the importance of investing in the things our customers care about – a quality solution that end-users enjoy using, that is implemented quickly and effectively. Building a strong and healthy business, whilst delivering growth has been a key theme for the first half of the year as we see macro economic challenges starting to emerge. Our differentiation of empowering our customers to deliver amazing moments of service to their customers is compelling, but in the immediate term, the speed and extent of the value we can return to a customer in how they navigate the headwinds is key."
Success continues
IFS has continued to excel during the first half, announcing customer wins or upgrades, including BW Energy, Nowy Styl and Interwell. Several industry analysts also recognised it. Gartner placed it as the top vendor in its Global EAM Market Share report for 2021. It was also named a Leader in three IDC MarketScape reports:
Worldwide Manufacturing Service Life-Cycle Management Platforms 2022
Worldwide Field Service Management Solutions for Utilities 2022 and Worldwide SaaS
Cloud-Enabled Manufacturing ERP Applications 2022
It also announced the latest update to IFS assyst and, after the half closed, appointed a new chief customer officer and another acquisition. IFS also acquired Ultimo in July, adding a simpler Enterprise Asset Management solution into its portfolio and one that will be easier to sell alongside its ERP solution.
Enterprise Times: What does this mean
A lack of detail in these figures obfuscates where IFS is performing well. Most of the customer upgrades and wins are still in Europe. The challenge of breaking into the US still seems to be an uphill battle. However, anecdotally competitors are starting to see IFS appear more frequently in pitches. IFS could provide more details about how the different regions are faring. It could also indicate which components within IFS Cloud and business units are doing well. Previously, it has called out its service management arm for excellent performance. Does the lack of reference mean that growth has slowed or that A&D, ERP and EAM revenues have picked up?
Besides the acquisition of Ultimo, which has huge potential, though the integration still needs completing, there is little in this announcement to indicate where IFS is performing well and where it isn't. The transition to the cloud is definitely happening, and many announced customers are happy to stay with IFS and move to a cloud solution. However, what percentage of legacy customers remain? How many can and want to move to the cloud with IFS? It has not revealed how many net new logos it won in the half, nor whether the 14% growth is due to net new or upgrades.
Roos, perhaps wisely, sounded a note of caution. Is this because he fears a slowdown for IFS as well as customers? If customers start to suffer, net retention will fall (another common SaaS metric not highlighted). How badly will this affect growth? There could be some stormy months ahead. In closing, where is the future growth coming from?