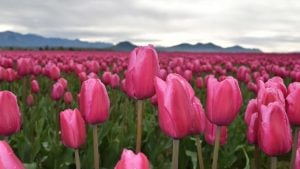 This week Workday announced solid Q1 results, but its backlog was pushed back. Sage unveiled the second release of Sage Intacct with updates for Sage Intacct Construction. Epicor held its Insights conference and made several announcements.
Acquisitions
Visma has continued acquiring in South America. The latest is in Peru. Mandü is a software vendor providing employee engagement & performance management.
Business
Esker has strengthened its strategic partnership with Grant Thornton France. Grant Thornton is now an integrator of Esker solutions on the global market.
Priority signed a partnership agreement with Mishol IT, a leading provider of Priority ERP Developments. As part of the partnership, Mishol IT has developed WooToERP. This dedicated, ready-to-use, self-service connector allows Priority customers to seamlessly connect to WooCommerce stores and easily manage products, orders, and customers and inventory and sales processes automation on a single unified platform.
Customer
Åbro Bryggeri, Sweden's oldest family-owned brewery, has chosen Infor CloudSuite Food & Beverage to help achieve its ambitious growth goals after a procurement process in which three suppliers participated.
Brunei Shell Petroleum Co Sdn. Bhd (BSP), Brunei's largest oil and gas company, will implement Ramco Systems Aviation, Aerospace and Defense software.
E-LAND Innople, an IT affiliate of the South Korean conglomerate E-Land Group, has chosen Rimini Street Support for SAP. The move has drastically cut E-LAND Innople's annual maintenance costs. It has freed up the budget to fuel new IT technology, digital transformation, and online expansion.
Lwart Soluções Ambientais, a pioneer and leader in Latin America in producing base oil from used and contaminated lubricating oil, has signed an agreement to procure Rimini Street Support for its SAP ECC 6.0 environment.
SAP announced a global collaboration with Ducati Motor Holding SpA, the Italian motorcycle manufacturer. It chose the RISE with SAP solution to enable an important business transformation covering key business processes. SAP also joins the official partners of the Ducati Lenovo Team in the FIM MotoGP World Championship for the 2022 season.
Financial Reports
Intuit Announced its Q3 results and raised its outlook for the full year after revenue grew by 31% to $5.6 billion. Sasan Goodarzi, Intuit's chief executive officer, commented: "We are confident in our strategy and execution across the company as we become the global AI-driven expert platform powering the prosperity of consumers and small businesses. We had another strong quarter, and we are raising Intuit's revenue and operating income guidance for fiscal year 2022."
TechnologyOne announced its financial results for the half-year ended 31 March 2022, showing its 13th year of record first-half profit. SaaS ARR was up 44% (AU$225.1m) and Profit After Tax up 18%, underpinned by continuing strong demand for the TechnologyOne global SaaS ERP solution. Profit was up 100% in the UK, to AU$2.3million, though it didn't share revenues.
Product
Access Legal launched Access Workspace for Legal. It consolidates people, data and systems into a single, accessible view that aims to remove the challenges of having multiple siloed systems within a firm.
Epicor announced updates to three of its core solutions at Epicor Insights: Epicor Kinetic for manufacturing, Epicor Prophet 21 for distribution, and Epicor BisTrack for building supply.
FreshBooks has launched its invoicing software offering to meet the needs of New Zealand small businesses. It has created a new starter plan and competitive pricing packages with unique pricing, set in NZ currency.
IRIS Software Group (IRIS) launched IRIS Central. This powerful new cloud-based tool enables schools within Multi-Academy Trusts to supercharge critical in-the-moment decision making. It also allows them to reduce admin burdens amid more demanding Ofsted reporting. This further empowers Trusts to be timelier and more efficient in making life-changing decisions.
Microsoft launched a new Shopify connector for Microsoft Dynamics 365 Business Central.
Pandle has introduced automatic autoscaling for its backed architecture enabling it to maintain performance as customers see peak loads.
Sage announced the launch of Sage Intacct Real Estate, a new module that adds property management functionality to the Sage Intacct cloud financial management system. Sage Intacct Real Estate provides the same reliable functionality as Sage 300 CRE Property Management.
simPRO released simTRAC 4.14. The update improves reporting with criteria now displayed on the final report. There is also a more detailed mileage report.