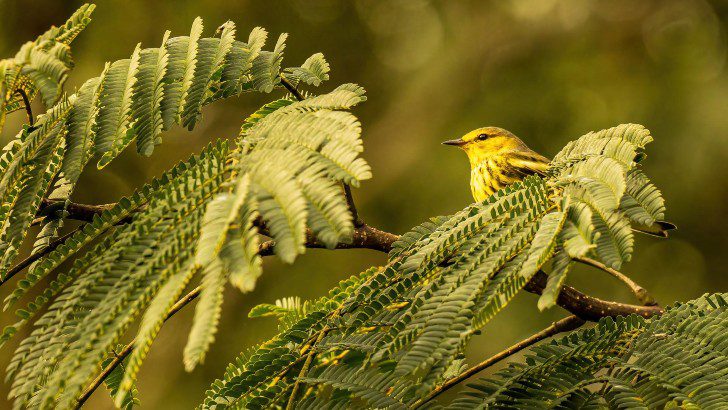 Precisely published a powerful report about how organisations are addressing CX. It was also a busy week of conventions, including Nice, Pega, Informatica, OneStream, Planful and ERP vendor Epicor. Planful announced is new ML/AI-powered solution, Predict: Projections, to target forecasting. OneStream took a similar approach with the launch of Sensible ML.
Meanwhile, WSO2 completed its Series E funding round focusing on India. Syncro added granularity to its OS Patch management. Pega acquired business process mining vendor Everflow. Matchmove announced the acquisition of Shopmatic.
Pick of the week
Informatica made several announcements at its annual conference, Informatica World.
It announced the launch of a new, free cloud service, Informatica Data Loader for Google BigQuery, a no-cost, zero-code, zero-DevOps, zero infrastructure required cloud data management SaaS offering that will help departmental users across the organization to move to data to insights in minutes, as opposed to weeks.
Informatica announced a private preview of a SaaS version of Informatica's Master Data Management (MDM) on Microsoft Azure.
Informatica also announced the Intelligent Data Management Cloud (IDMC) for Healthcare and Life Sciences with new cloud-first, cloud-native capabilities designed to build digital-first experiences for connected patient care.
It also launched the Intelligent Data Management Cloud (IDMC) for Financial Services, an end-to-end integrated data management cloud that enables the entire data lifecycle, including data discovery, ingestion, integration of data and applications, quality improvement, single views and business 360 applications, governance, privacy, and data sharing and democratization.
Other announcements included:
INFACore: An open, extensible, and embeddable intelligent headless data management for developers, data scientists and data engineers.
ModelServe: A new service where users across all department levels can operationalize varied ML models developed in any workbench deployed in Informatica's data pipelines to accelerate AI automation for the enterprise.
API Center delivers no-code data APIs to build a foundation of trusted data and automate business processes.
New intelligent multidomain master data applications. They include Supplier 360 and Product 360.
A unified solution for Predictive Data Intelligence in the cloud with integrated governance, catalogue, quality and self-service marketplace capabilities. It is powered by broad and deep cloud-native metadata intelligence.
IDMC achieved SOC 1 Compliance.
Acquisitions
Cegid has entered exclusive negotiations to acquire the Dimo Software subsidiary Notilus, a French software Time and Expense vendor with a staff of 138.
insightsoftware acquired Clausion, a cloud-based corporate performance management solutions and services provider.
Appointments
ConnectWise appointed Todd Hale, chief information officer, and Ciaran Chu, general manager, ConnectWise Control, to spearhead innovation and enhance partner experience.
DocuSign has appointed Inhi Cho Suh as President of Product and Technology, Jennifer Christie as Chief People Officer, Jim Shaughnessy as Chief Legal Officer and promoted Jerome Levadoux to Chief Product Officer.
Salesloft appointed Lauren Vaccarello as New Chief Marketing Officer
Business
BRYTER has continued to grow in France following the opening of its Paris office last autumn. It has doubled its workforce and increased the number of events it attends.
Informatica announced a strategic partnership with Oracle that brings Informatica's industry-leading data integration and governance products to Oracle Cloud Infrastructure (OCI).
Konsolidator has entered a strategic partnership with the Danish ERP software provider Visma e-conomic to promote Konsolidator as a consolidation add-on for e-conomic's customer base. With the partnership, Konsolidator is now listed within the e-conomic marketplace.
N-able launched  N-able N-hanced Services to help partners unlock the full potential of N-able products, optimize their business, and scale service delivery to their customers—to accelerate time to value.
At the World Economic Forum Annual Meeting in Davos, Switzerland, Salesforce announced plans to purchase $100 million of durable carbon credits from technologies that remove carbon from the atmosphere at scale.
NTT opened its first data centre location in the Spanish market in Madrid. The high-availability, Tier 3-compliant colocation data centre is located on NTT's Európolis Business and Technology Park site 20km northwest of Madrid. In India, NTT Ltd announced its association with GAVS to enhance its Infrastructure Managed Services (IMS) with the AI-based Technology Operations, Zero Incident FrameworkTM (ZIFTM) platform.
Orgvue announced a strategic alliance with Deloitte. Together, Deloitte and Orgvue will provide enterprise organizations with market-leading technology for organizational design, planning and workforce insights with world-renowned human capital consulting capability.
Pega announced a strategic partnership with Google Cloud that will help enable joint clients to accelerate their digital transformations with Pega's low-code enterprise software on Google Cloud's highly scalable cloud services.
Prismatic, a leading provider of embedded iPaaS for B2B software companies, announced today that it had achieved SOC 2 Type 2 certification.
SirionLabs, a provider of AI-powered contract lifecycle management (CLM) solution SirionOne, has entered into an alliance with one of Germany's leading auditing, tax and advisory firms, KPMG AG Wirtschaftsprüfungsgesellschaft (KPMG ).
TigerGraph unveiled the winners of the Graph for All Million Dollar Challenge. Mental Health Hero won the Grand Prize of $250,000.
Visier announced a strategic alliance with Deloitte. Together, Deloitte and Visier can provide enterprise organizations guidance and professional services support around their people analytics journey, combining state-of-the-art technology with world-renowned consulting.
Yellowfin is relocating its headquarters to Austin, Texas, parent company Idera, Inc. ("Idera"), a US-based provider of B2B productivity software, announced. The move comes as Yellowfin launches its new CRM analytics solution for Salesforce.
Customer
Mitsubishi Estate Co Ltd, one of Japan's largest real estate developers, has implemented Anaplan as its overseas portfolio/ budget management and IT investment budget management platform.
Hotai Insurance has adopted CCH Tagetik IFRS 17 expert solution to meet the requirements of IFRS 17 and automate its data processes for timely reporting.
Saint Mary's University has moved all Ellucian Banner-related data and products to the cloud.
PIECESETPNEUS, a specialist in the sale of automotive parts, accessories and tires online and in French retail outlets, uses the Freshdesk Omnichannel suite with Freshsales to position customer relationship management as a strategic differentiator in reaching its growth goals.
Databricks partnered with Mediafly to launch a business value assessment using the company's Value360 solution. Databricks has seen a 587% increase in win rates within the first year of launch when the tool is leveraged.
Nevada Hospital Association (NHA), a nonprofit trade association that advocates on behalf of Nevada hospitals, health systems and patients, has deployed MineralTree's TotalAP solution to streamline its vendor invoice and payment processes.
MedQuest Associates, a leading manager of outpatient diagnostic imaging facilities, has selected the NICE CXone Essentials Suite to enrich its services to patients, health systems and hospitals.
Aioi Nissay Dowa Insurance Co Ltd of Japan has significantly increased its operational efficiency, cut costs and reduced average handle times at its emergency call centre after implementing NICE Advanced Process Automation (APA) solutions. NEVA, NICE's virtual attendant, provides automated, real-time guidance to 1,000 frontline agents, while advanced unattended robotic automations are streamlining dozens of routine digital processes.
Australia's Department of Industry, Science, Energy and Resources (DISER) has successfully implemented the ServiceNow Protected Platform to streamline and automate enterprise service management for more than 4,000 employees.
Financial Reports
Anaplan announced its Q1 fiscal 2023 results. Total revenue was $169.2 million, up 30.3% year over year. Frank Calderoni, chief executive officer of Anaplan, commented: "I am excited by our Q1 performance where we saw new and existing customers turn to Anaplan to solve complex challenges across their enterprise.
"Our existing customers continue to be focused on their major digital transformation journeys as they leverage Anaplan's platform with additional use cases. We remain committed to delivering the best-in-class solution as the market leader in the connected planning space."
Domo announced Q1 2023 results. Total revenue was up 24% to $74.5 million. John Mellor, CEO of Domo, said: "In today's environment, business agility remains as important as ever. Domo is helping companies of all sizes get leverage from their existing resources to reduce costs, improve efficiencies and drive better business outcomes — all at incredible speed. I'm confident in our ability to execute against our opportunity of transforming business by putting data to work for everyone."
HR Acuity published a business update in which it revealed it grew revenue by 50% in 2021 and made two senior leadership appointments in the year. Dianne Frommelt has been appointed Senior Vice President of Product, and Kate Freer was appointed Senior Vice President of Marketing.
Product
Alteryx launched Alteryx Designer-FIPS, a version of its flagship offering that is aligned with data security and computer system standards outlined in the Federal Information Processing Standards (FIPS).
Cezanne HR has released a Pulse Surveys module. It helps busy HR teams keep a finger on the pulse of employee engagement with an easy to use survey builder and real-time analytical data.
Cyara released its CX Test Automation Maturity Model. This innovative, easy-to-navigate self-assessment enables organizations to determine how advanced their approach to automated CX testing is and see how their current test automation measures up to industry best practices.
Ivanti Wavelink announced the addition of LoRaWAN network support into their Neurons for IIoT platform.
SalesAgility released SuiteCRM 8.1.1 and 7.12.6; these are critical security and maintenance releases.
Seismic Enablement Cloud is now available on the Microsoft Azure Marketplace, the online store providing applications and services for use on Microsoft Azure.
ServiceNow introduced its new Procurement Service Management (PSM) solution to help transform procurement across the enterprise and speed up delivery times for simpler sourcing tasks through digitization and self‑service.
TigerGraph announced the TigerGraph ML (Machine Learning) Workbench — a powerful toolkit that enables data scientists to improve ML model accuracy significantly, shorten development cycles, and deliver more value to the business while using familiar tools, workflows, and libraries in a single environment that easily plugs into existing data pipelines and ML infrastructure.