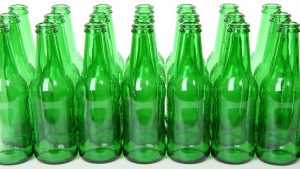 Retail and eCommerce highlights this week include: Home Brew Online opts for Brightpearl to raise the bar for multi-channel growth. TikTok just announced an integration with WooCommerce to extend merchants sync their store catalogues to their TikTok profiles. Staytuned has acquired Moonship, the leading AI-enabled personalized discounts app for Shopify merchants. Infosys and Palo Alto Networks will deliver solutions to transform and improve security posture for enterprises with complex digital estates. Radial selects Adyen to integrate payments into omnichannel eCommerce platform for clients in the US and Canada. Stravito launches Atlas, a visual insights tool enabling enterprises to explore and integrate market research with ease.
Home Brew Online selects Brightpearl to support multichannel retail operations
Home-brewing e-retailer Home Brew Online is the latest retailer to contract Brightpearl to transform their multichannel retail operations. With Brightpearl's retail operating system (ROS) in place, the homemade beer and ale specialist will benefit from a retail-focused features. This includes its Automation Engine, game-changing Demand Planner and industry-leading Plug & Play integrations for advanced connectivity. The team will also gain 360-degree visibility across their entire business with Brightpearl acting as their central source of truth.
Home Brew Online is a 'one-stop-shop' for everything home-brewing. The company sells a range of beer, wine and cider and brewing kits, kegs and ingredients to brewing enthusiasts. With nearly two decades in business, the merchant sells direct-to-consumer and wholesale via its BigCommerce website. In addition to channels including Amazon and eBay and is one of the largest independent home-brewing suppliers in the UK.
The beer and brewing retailer have now raised the bar with Brightpearl, which was set up with Home Brew Online in a fast time. The solution's Plug & Play integrations and API meant it seamlessly connected to Xero. It also swiftly extends to any third-party apps the brand adopts in future. As a result, with Brightpearl's flexible and scalable ROS in place, the firm can expand.
The retailer's limited inventory visibility has also been solved with Brightpearl's Automation Engine, which automates and streamlines operations such as inventory management, ordering, warehouse, shipping and fulfilment. The solution offers real-time performance insights across multiple warehouses and channels in just a few clicks. Home Brew Online can now give up their manual packing and ordering workflows and refocus their time towards growth and innovation.
TikTok adds WooCommerce integration to support mCommerce functionality
TikTok just announced an integration with WooCommerce. The new integration enables merchants to sync their store catalogues to their TikTok profiles. TikTok is one of the most popular apps used for social shopping. The company estimates nearly 12 billion views for hashtags such as #TikTokMadeMeBuyIt.
Industry research suggests more than half of TikTok users (53%) said they would recommend the app as a source of inspiration for friends or colleagues. 58% use the app to learn more about products and brands. Another 48% admitted to having discovered a product on the app and immediately buying it.
Analysts research estimates that WooCommerce is already home to nearly a third of all online shopping websites. The TikTok integration means that entire store catalogues can be synced to the social app. Sales can be tracked for performance and ad targets are created in less than a minute. The company suggests adding TikTok Pixel can automatically updates and leverages advanced matching capabilities. This can increase the visibility of ads in front of the right shoppers and optimise the results of campaign efforts.
At the same time, merchants can also embed the Smart Video generator tool to create videos directly from the WooCommerce dashboard with existing product pictures. Both Spark and Lead Gen Ads can be used to promote products and posts. While the app developer has yet to generate some serious revenues, commerce appears to be a solid step towards this goal.
Staytuned acquires Moonship, an AI-based personalised discounts app for Shopify merchants
Staytuned has completed the acquisition of Moonship, a Shopify app that creates AI-based personalised discounts for on-the-fence shoppers. Staytunned is a software company that provides a suite of revenue-growth tools for Shopify merchants. The company currently serves 19,000 eCommerce merchants across its portfolio of apps. The mission of the company is to enable merchants to unlock efficient and scalable growth using user-friendly tools. The company says Moonship was a clear fit.
Moonship started in November of 2020 with the mission to help Shopify merchants capture revenue they were leaving on the table by converting on-the-fence shoppers visiting the online store. Merchants can see an increase in conversion of 20-30% when using Moonship. The app is pretty simple – it identifies at-risk, on-the-fence site visitors (those who are determined to be likely to leave the site without purchasing). The Apps shows them a personalised discount pop-up that appears on the product detail page. This entices the visitors to convert before they bounce.
Infosys and Palo Alto Networks collaborate to secure complex environments for global enterprises
Infosys and Palo Alto Networks have announced a 360 degree collaboration to elevate the security-maturity of large enterprises. The partnership will target mission-critical digital landscapes. It will aim to help prevent the threat of cyberattacks on their critical infrastructure. Palo Alto Networks is a global leading cybersecurity operator.
Infosys and Palo Alto Networks will bring their combined expertise to accelerate the creation of network security solutions that will be delivered through the Infosys global network of security operations centres. Infosys and Palo Alto Networks will enhance these security solutions for their worldwide customers like Mercedes-Benz, among others.
The Infosys Cyber Next platform offers comprehensive managed security services and delivers swift security maturity supported by Palo Alto Networks Cortex XSOAR to over 35 global enterprises through the Infosys Cyber Defense Centre network. Several businesses, the world over, are also taking advantage of Zero Trust based access to resources on the cloud and in their data centres enabled by Infosys SASE-as-a-service powered by Palo Alto Networks Prisma SASE.
In addition, Palo Alto Networks and Infosys will bring together solutions that enable global organisations to secure hybrid cloud infrastructure from a single unified platform. It maximises existing investments and integrating SASE and Zero-Trust architecture components. Offerings will include next generation security solutions and platform based managed service. Palo Alto Networks Prisma SASE provides an agile approach and Zero Trust posture for securing users, applications and traffic. The platform leverages ML-powered threat prevention to instantly stop 95% of web-based threats inline. Infosys cloud security services combined with Palo Alto Networks Prisma Cloud will help customers gain unmatched visibility and protection across public, private and hybrid clouds.
Radial selects Adyen to integrate payments into omnichannel eCommerce platform
Radial, an eCommerce technologies and operations company, will use Adyen for Platforms to streamline and consolidate their payment offerings. The partnership is expected to benefit their roster of clients in the US and Canada. The company has a number of clients including health, beauty, apparel, and luxury accessory brands. Adyen is a global financial technology platform of choice for many businesses.
Adyen for Platforms offers a global and agile payment solution that enables platform business models to integrate payments into their offering without the added operational complexity or resource constraints. Platforms are able to leverage Adyen's unified commerce solution to expand quickly, manage risk, track results and gather rich customer insights across all touchpoints, from one integration.
Stravito launches Atlas, a visual insights tool that integrates market research with ease
Stravito, an enterprise insights platform democratising access to market research and insights has launched Atlas, a new exploratory search tool. Atlas introduces a highly visual way to explore available information that reveal hidden connections between topics and categories, get extra context on keywords, identify trends and build stories around key findings.
The product was developed in response to user feedback requesting an inspiring tool that would help non-research teams across the enterprise more easily identify, connect and integrate relevant market and consumer insights into business decisions.
To use Atlas, individuals begin with a search as broad as a single word, such as 'sustainability'. Utilising a word cloud-style interface, Atlas then presents various clickable 'orbs' labeled with topics related to the search term, allowing users to progressively narrow the results based on associated topics. In this way, Atlas gently guides users, enabling them to more easily find information that can be helpful for their projects even though they might not have known it at the start.
Designed to support the creation of an insight narrative, Atlas comes with ready-to-use images for decision-making materials and presentations. Results are presented in a digestible way with key pages, top reports, videos and news links all in one place. The most relevant quotes and pages are picked up by intelligent algorithms, which means users can save hours that would have been spent scrolling through lengthy reports by simply reading the automated synthesis of key insights.
Stravito was founded in 2017 by market research veterans and former iZettle employees. Today customers include leading enterprises such as McDonald's, Electrolux, Comcast and Carlsberg.