At Epicor Insights, its annual user conference, Epicor announced Epicor Automation Studio. Epicor Automation Studio is built on Workato's IPaaS solution and will allow users to build integrations quickly using low-code. The platform is generally available for Epicor Kinetic and Epicor Prophet 21. There is already a proof of concept for Epicor Propello, and when Enterprise Times spoke to Vaibhav Vohra, he also revealed: "I would expect for products like Bistrack to be next."
Organisations are rarely looking for a single monolithic solution. Today a single solution can rarely provide a complete solution as firms look to connect infrastructure, devices and software in a single coherent solution. This hybrid architecture needs some kind of glue to bring it together. This challenge is what the automation studio aims to address. Importantly, with the pace of change felt by many organisations, Epicor Automation Studio is also easy to deploy and use. Users can quickly connect previously siloed systems, create actions and initiate business processes based on triggers with a low code tool. The solution is also embedded within the Epicor environment rather than a completely separate application. There is also a layer of governance that IT departments can apply as required.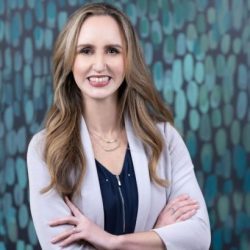 Kerrie Jordan, Vice President of Data Platforms at Epicor, stated: "Epicor Automation Studio puts the power of intelligent integration and workflow automation in the hands of our users. With low code, visually intuitive capabilities embedded directly within their Epicor platform, Epicor customers can get the most value out of their entire technology stack, eliminate the headache of maintaining complex systems, and shift costs to areas that will help them strategically grow their business."
Enterprise Times also spoke to Vaibhav Vohra, Chief Product Officer, Epicor, about the announcement.
IPaaS strategy
This is not the first IPaaS provider that Epicor has a partnership with. The Epicor integration cloud is powered by Jitterbit. Why partner with Workato now?
Vohra answered: "There were several features that attracted us. We decided to partner with Workato because of the comprehensive cloud suite of capabilities (including) low code for the citizen integrator to get up and running quickly."
Why did Epicor decide to partner rather than acquire?
Vohra said: "When it comes to IPaaS capabilities, the market continues to develop. It's going to be really exciting to see where it goes. Whether it's connecting with things or connecting with applications, these are the things that I see from the industry 4.0 perspective. For us, it is having the optionality to integrate. Certain iPaaS providers might have geographic benefits. Some might be more focused on regulated industries, and others might be very focused on creating a developer, low code suite of capabilities. I think being able to have options for that segment of the market is super advantageous for us."
IPaaS providers do not always provide the type of deep integrations that direct API to API integration can provide. What is your strategy for integrations going forward?
Vohra replied: "The way I look at it is, with IPaaS providers, you get OLTP, transaction processing, and event-driven architecture. With Grow, you get OLAP, which is the use cases of deep integration for large data sets, whether it's from Google Drive, HubSpot, or wherever.
"IPaaS won't solve for everything, especially for analytic use cases, that's where the OLAP capabilities of Frow really come in. The other piece you're alluding to is we are building the API ecosystem within Epicor. Being a world-class company, for me, at least, is bringing developer experiences to those system integrators. We are exposing those APIs in a more open way than before through help documentation and dynamic swagger documentation."
On the future
What is on the roadmap for Automation Studio?
Vohra replied: "Integrating our flagship products is always the starting point, and integrating across our suite of products common to our data platform layer. That allows us to accelerate and connect our data supply chains together.
"From a capabilities perspective, we will offer this solution at some point to partners as well, to help them enable their customers. There are a lot of exciting feature facing capabilities that will eventually share recipes with each other. All those things that unlock having a community or an ecosystem built around sharing how to connect and share cool new applications.
"I feel like a lot of platform companies out there, Twilio, for example, see benefits from engaging their developer ecosystem. By creating these code snippets and abilities to copy and paste things that others have already done, that's going to be a tremendous advantage for our focus on being very easy to use for the citizen integrators who want to get up and running quickly and find examples of others that have built stuff."
Will that become a marketplace in time?
"It could be; those are obviously decisions we'll make when building the business network over time. A lot of it is making sure that Epicor is as open and connected as possible. That's phase one, goal one, and take it from there."
And beyond Automation Studio
What's the next piece of the puzzle outside of the automation studio?
"A lot of our focus areas are around data, with the acquisition of Grow. What does it mean to have the full footprint of enterprise data? In the next five years, there'll be twice as much data created as in the history of digital data. Our customers are looking at ways to wrangle that and roll out predictive analytics and other capabilities that business intelligence will bring. Especially from a data supply chain perspective, there's this greater desire to put Epicor data in context with industry data and match up against other data sets. That's another area next for Epicor, bringing business intelligence and data warehousing capabilities. Grow is low code; there are pre-built connectors to 75 applications that will be live very shortly. Again, a key area for Epicor is being open and connected, but also empowering those next-gen use cases around predicting supply chain disruption; that's incredibly exciting."
What does Epicor Automation Studio deliver
The new solution delivers a mature IPaaS solution that includes connectors to more than 1,000 applications. Those connectors contain more than 400,000 recipes to provide workflow automations that users can connect their Epicor solution to. These include integration recipes for solutions including CRM, Sales, Finance, Production, Marketing, HR, IT, and other applications. For Epicor users, it provides a wealth of capabilities. Examples include:
Sales can benefit from automatically producing an order in their Epicor platform from an opportunity created on Salesforce CRM
Finance and Accounting can ensure greater accuracy by automating monthly exchange rate adjustments in their Epicor platform
HR can gain efficiencies by automatically uploading their Epicor platform's workforce data to ADP
These are just some of the existing integrations. Users can create triggers from changes within Epicor to initiate events in other solutions. As users create recipes, the automation studio assists, using machine learning to analyse the existing recipes to make recommendations where recipes already exist. This helps ensure work is not duplicated either within the organisation or even within the Epicor ecosystem.
David Holm, President at Kiski Precision Industries, a subsidiary of Aerotech, Inc, notes: "Epicor Automation Studio solves a real need that we have in our growing business, which is the ability to connect other systems quickly and easily to our instance of Epicor."
How much will it cost? CIO.com notes: "Enterprises using Automation Studio will pay the same flat rate of a few hundred dollars per month per connector, regardless of the number of users accessing the connector or the volume of data exchanged" 
Enterprise Times: What does this mean
This announcement brings another level of cloud maturity to the Epicor platform. Vohra has only been in the role a few months and is well-aligned with the Epicor transition. Epicor has now moved from a company that barely recognised the cloud. To a vendor offering a cloud platform with horizontal applications that closely integrate with its cloud-based industry vertical applications for its chosen markets. It is now introducing the ability for clients to connect third-party applications to the Epicor Cloud platform in a simple and efficient way using the Automation Studio.
Aaron Masterson put it succinctly when he commented: "Epicor has optionality and the ability to work with multiple partners. That's a central part of our strategy. To have as many open connected experiences as we can. Each one has advantages for customers, and we're just giving the flexibility of choice."
Other vendors often tout this approach. Few have executed on it so well or so quickly as Epicor under the leadership of CEO Steve Murphy.