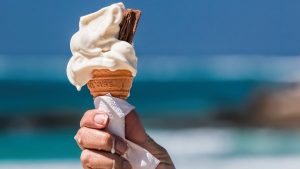 With August upon us, it seems that some vendors are slowing down news updates in the coming weeks. Expect a shorter roundup in the coming weeks. September is likely to see a resurgence, as children return to school and the autumn convention season starts.
News last week included SOCi combining forces with Brandify. Odoo raised $215 million, showing that Open Source software can attract significant investment. Product news included the latest iCIMS release, and Zoho revealed that it would offer Zoho Invoice for free moving forward. Research this week included the Hays Quarterly Insights reports with further studies on employees by CIPHR and Qualtrics (see below)
We also published an interview with Craig Halliday, CEO of Unanet.
Pick of the week
Microsoft announced its Q4 and full-year results. In the fourth quarter, revenue increased 21% to $46.2 billion. Highlights included:
Office commercial products and cloud services revenue increased 20%
Office consumer products and cloud services revenue increased 18%
LinkedIn revenue increased 46%
Dynamics products and cloud services revenue increased 33%
Revenue in More Personal Computing was $14.1 billion and increased 9%
Revenue in Intelligent Cloud was $17.4 billion and increased 30%
For the full year, highlights were:
Revenue was $168.1 billion and increased 18%
Operating income was $69.9 billion and increased 32%
Net income was $61.3 billion GAAP and $60.7 billion non-GAAP and increased 38% and 37%, respectively
Satya Nadella, chairman and chief executive officer of Microsoft, commented: "We are innovating across the technology stack to help organizations drive new levels of tech intensity across their business. Our results show that when we execute well and meet customers' needs in differentiated ways in large and growing markets, we generate growth, as we've seen in our commercial cloud – and in new franchises we've built, including gaming, security, and LinkedIn, all of which surpassed $10 billion in annual revenue over the past three years."
Acquisitions and Funding
Astorg and Bridgepoint completed the acquisition of Fenergo, following approval by the European Commission.
IRIS Software Group has acquired Payplus, the best-in-class managed payroll services provider for businesses and educational organisations in the UK.
Microsoft acquired Suplari, a leading provider of supplier spend insights that enable companies to proactively manage supplier spend by transforming data from multiple sources, such as contracts, purchase orders, invoices, expenses, and supplier risk, into valuable insight.
Qualtrics has entered into a definitive agreement to acquire Clarabridge, the leader in omnichannel conversational analytics, in a stock transaction valued at $1.125 billion.
Appointments
Act-On has appointed Gregg Ames as Chief Commercial Officer and Syed Ahmed as SVP of Engineering.
Zellis has appointed Jacqui Summons to its board as a non-executive director.
Zendesk announced the appointments of Shelagh Glaser as Chief Financial Officer and Alex Constantinople as Chief Marketing Officer.
Business
ADP published its fourth-quarter earnings and full-year 2021 results this week. Revenues increased 3% to $15.0 billion for the year. Fourth-quarter revenues grew 11% to $3.7 billion.
Appian has opened a new office in Japan. Shinsaku Hashimoto will head it. He is a software industry executive with more than 20 years of expertise in business applications and workflow automation at organizations including Splunk, SAP, and Oracle.
Automation Anywhere opened registration for the 2021 Bot Games, the RPA industry's premier event for developers of all experience levels. The event starts on 2nd August.
Alteryx has achieved Elite Technology Partner status in the Snowflake Partner Network. Alteryx also announced the global expansion of its relationship with PwC as a "Global Elite Partner." It combines Alteryx analytics and data science automation with PwC's services and technologies to help accelerate transformation in organisations worldwide.
Cleo has announced an integration with the FourKites supply visibility platform to accelerate data exchange for carriers across the global logistics and transportation industry.
Cogia GmbH, a leading AI and Big Data Analytics provider of web monitoring services, has partnered with elastic.io.
In a business update, Contract Lifecycle Management (CLM) market leader Icertis revealed it had added a record number of new customer logos. It also saw 40% of its deployed customers expand their platform use in the first half of 2021.
Intact, a leading ERP and business management software vendor, has joined Dundalk FC as the club's Official Technology Partner for the next three years.
Firebolt, the world's fastest cloud data warehouse, has entered into a technology partnership with best-of-breed, self-service analytics platform Panintelligence.
Ramco Systems Q1 revenues dipped slightly from its record results in Q1 2020 to $9.56m (Rs 142.9cr). It also recorded a net loss after tax of $1.22m (Rs. 8.9cr).
Rockwell Automation reported its Q3 fiscal 2021 results. Q3 sales were $1,848.2 million, up 32.6%. Blake Moret, Chairman and CEO, commented, "Rockwell delivered an outstanding quarter, with record orders and organic sales growth of 26% exceeding our expectations. These results reflect the high demand we are seeing for Rockwell's core automation and digital transformation solutions, which provide our customers with the resiliency, agility and sustainability they need to be successful for the long term."
Sage launched Sage 20 for 20, a new partner program that aims to accelerate accounting partner growth. In exchange for 20 customer referrals a quarter, participating partners unlock benefits including a comprehensive cloud tech stack for firm growth and scalability technology, such as robotic process automation (RPA), digital marketing and SEO.
SAP has expanded its strategic partnership with Google. Google Cloud will be a strategic cloud partner for the RISE with SAP offering. Google Cloud will also add several regions that will support SAP Analytics Cloud and SAP Data Warehouse Cloud solutions within SAP Business Technology Platform (SAP BTP). IBM will onboard two of SAP's finance and data management solutions to IBM Cloud for Financial Services to help accelerate IBM cloud adoption within the financial services industry.
SAS announced its intention to be ready for an initial public offering (IPO) by 2024. It is likely to see the exit of its co-founders from the business. It isn't clear if the Norwegian and Swedish governments will exit at the same time.
Gregfins, a UK-based PFM app, joined forces with Salt Edge, a leader in developing open banking solutions. The combination will empower its end customers to connect and access all bank accounts in one app.
ServiceNow published its Q2 results. Subscription revenues were up 31% year over year to $1,330 million in Q2 2021. There are now 1,201 total customers with over $1 million in ACV, representing 25% year‑over‑year growth.
Xero has signed a three-year partnership with DFK, a global association of more than 200 independent accounting, tax and business advisory firms in over 90 countries. Xero also expanded its collaboration with UOB in Singapore. It will offer small- and medium-sized enterprises (SMEs) that qualify for the UOB Start Digital pack six months' free access to its cloud accounting platform.
Zendesk published its second-quarter results. Q2 revenue grew 29% to $318.2 million.
Customers
Aptean announced three new customer wins in the food and beverage industry. Krier Foods, Prime Ingredients, and Glenwood Snacks selected Aptean Food & Beverage ERP as their solution of choice.
Global Shop Solutions has published a case study based on implementing its ERP software at Sharp Tooling Solutions.
The University of California Merced has successfully implemented Oracle Fusion Cloud Enterprise Resource Planning (ERP) and Oracle Fusion Cloud Enterprise Performance Management (EPM) to support its rapid growth. The Golden State Warriors and Oracle announced the expansion of their longstanding partnership with the launch of the Oracle Performance Center. The Oracle Performance Center, measuring 25,349 square feet, will be home to the Warriors practice facility and player campus, located at Chase Center.
Siegel Solutions, a QuickBooks partner, built a mid-market solution for Intrinsic Therapeutics, a medical device manufacturer. It consisted of QuickBooks Enterprise, PlanGuru for budgeting and MISys for Manufacturing.
Energizer Holdings Inc will use the RISE with SAP offering to help implement the SAP S/4HANA solution for central finance hosted on Google Cloud.
SAP unveiled several more customers that have chosen or implemented SAP solutions in the second quarter:
Alcon Vision, a global leader in eye care, selected SAP Ariba and Qualtrics XM
BITZER SE, a refrigeration and air conditioning technology manufacturer, selected SAP Ariba
The Florida Department of Management Services (DMS) selected SAP Ariba
Grupo Financiero Banorte, S.A.B. de C.V., one of the largest financial holdings companies in Mexico, chose SAP Ariba
Molson Coors made a strategic investment in SAP Ariba solutions to help modernize its global procurement operations
Promigas SA ESP, a leading Colombian provider of natural gas, has selected SAP Ariba
Roca Sanitario SA, a global leader in bathroom equipment, selected SAP Ariba solutions for strategic sourcing, buying, commerce automation and supply chain collaboration.
Cooperative Benefits Group (CBG), a startup infrastructure company that provides pharmacy benefit management (PBM) and clinical pharmacy services to businesses used SnapLogic to build and support their entire IT infrastructure within four months.
Workday shares fell 7% as Amazon after a report from the Insider revealed that it was no longer rolling out the HCM software to all its employees. However, Workday HCM is in use at AWS, Audible, Twitch, and Whole Foods. The decision was made 18 months ago according to Workday and impacted its May 2021 guidance. The shares recovered and are now down only 2.56%.
Product
Asana has added an uninvoiced dashboard widget and  Project Codes for Projects. Project codes enable companies running lots of small projects to assign a unique code to each project.
BlueConic has launched a comprehensive data cleanroom solution, the first customer data platform (CDP) to do so, it claims. The move will enable its customer base of over 300 companies worldwide to facilitate second-party data sharing in a privacy-safe environment.
ManageEngine has added new analytics capabilities to the Zoho intelligent assistant, Zia. Zia will offer conversational support. It can also provide answers to what-if questions.
Nintex unveiled the latest releases of Nintex Workflow Cloud and Nintex K2 Five. Within the Workflows Cloud Nintex has added:
An intelligent PDF converter
New connectors including Webex, Microsoft Azure, Jira, Okta
Templates to enable users to map data for repeated use from documents that include tables and other sections
A people picker that intelligently extracts personal information
Nintex Gateway to support SharePoint on-premises deployments
The updates to the Nintex (Kofax) K2 application include a new virtual design experience called Style Profile, built-in error resolution and automated deployment.
SirionLabs has completed an integration with Box. SirionLabs' customers can now connect their repository on the Box Content Cloud with SirionOne. It will enable them to seamlessly and securely transfer commercial contracts and associated artefacts to the CLM platform where they can be extracted and managed across their lifecycle.
Talentia unveiled the latest version of its Corporate Performance Management solution. It includes Talentia Disclosure Management, a new module that delivers accurate and complete reports on the company's financial performance.
Unanet has added Unanet CRM to the Unanet Connect Marketplace. Assad Jarrahian, Chief Product Officer, for Unanet commented: "Unanet Connect delivers a completely upgraded approach to bridge the gap between key systems without losing any functionality or insight. Unanet CRM is committed to supporting all our customers' strategic growth plans with investments, innovation and a relentless focus on delivering what customers tell us they want and need."
Workiva has extended its cloud platform capabilities to help companies meet the rapidly changing landscape of Environmental, Social and Governance (ESG) reporting with a fit-for-purpose ESG solution. The announcement was part of a wider update on the Workiva Cloud platform, which updated all customers to a new, more open, intelligent and intuitive platform. It will enable organizations around the world to improve how they connect data and teams and streamline processes. It also announced a new marketplace where Workiva Marketplace innovators have created new services and solutions on top of the Workiva platform.
Research
A survey of over 1,000 workers by CIPHR has shown that 67% of UK employees will keep wearing masks at work. Other findings include:
81% of businesses whose staff worked at home during the pandemic have now reopened in some capacity
53% of workers have been asked to return to the workplace against their wishes
39% of workers weren't consulted about their return to the workplace
23% of people who worked at home during the pandemic were anxious or 'dreading' going back to the workplace
A study by Delphix found that only 3% of financial services firms are ready for the open banking deadline. With only 100 respondents to the survey from EMEA (77%) and APAC (23%), though working at organisations with more than 10,000 employees, the findings are not comprehensive. Only 2% have met all their Open Banking requirements to date. Meanwhile, 69% have met half or less. Why is this the case? The study identified three main barriers:
62% of respondents cite protecting sensitive data across multiple systems and APIs as the biggest data privacy and compliance challenges
40% struggle with effectively protecting sensitive information without limiting timely access to data
39% struggle to ensure that compliance measures preserve the quality and usability of data.
MuleSoft's IT and Business Alignment Barometer found that security concerns and data silos hinder 70% of automation initiatives. The study also revealed opportunities for companies to overcome these challenges. ​​IT and business teams working closely together can reduce organization silos, significantly reducing time to market. The report shows that almost 9 in 10 (87%) say IT and business alignment has improved over the last 12 months leading to several benefits. These include:
Improved collaboration (64%)
Operational efficiency (58%)
Better customer experience (54%)
Workday published its Global CFO survey results, which found that data management and analysis were the CFO's biggest areas of concern. They struggled to get the data insights to enable informed and rapid decisions for their businesses.
Execution during COVID-19 was significantly impacted due to a lack of accurate data. Nearly half of CFOs (49%) say their organization's biggest gap over the past year was the ability to execute with accurate, timely data that drive quick, informed decisions. Key findings included:
Only 19% of CFOs have automated nearly all their finance processes and currently handle digital financial reporting
28% cited a lack of data for making critical business decisions that impacted product launches, with 24% citing missed financial forecasts and 17% citing misaligned resource investments
50% of CFOs said closed the data gap in the last year by prioritizing intelligent data foundations and advanced analytics for better decision making
60% of CFOs are investing in deploying artificial intelligence and machine learning solutions to address finance digital transformation
Technology is not the topic on the CFO agenda. ESG (29%) and D&I issues (26%) are listed as the emerging topics that businesses are most focused on prioritizing beyond technology — ranking higher than cybersecurity and cryptocurrency.
Research by Qualtrics and theBoardlist identified some current trends on what employees want as they return to work. Key findings included:
27% said their mental health declined during the pandemic. Women (33%), Gen Z (18%), and people who are separated or divorced (34%) were most likely to say their mental health declined.
52% say having women in leadership improves flexibility and work from home options. 53% say their company is proactive about increasing the number of women in leadership roles at their company. 61% believe women are strongly represented in leadership positions.
Even with hybrid work models, 42% of employees feel pressured to work in person at the office even if their employer offers a hybrid or remote option. 45% of employees think those who work in-person from an office have a career advantage for promotions and raises compared to remote employees. They cited visibility to leadership as the top advantage.
Xero published its small business indices for Australia, New Zealand and the UK, the latter focused on manufacturers this month. In New Zealand, small business sales increased by 11% yoy, the strongest since level four lockdown in April 2020. Job growth is also up by 5%. There was a similar resurgence in Australia, with sales increasing 10.3% despite the lockdown in Melbourne. Jobs growth slowed slightly. In the UK report small manufacturers saw the strongest sales growth in June; overall sales growth hit 6.5% year over year, manufacturing attained at 11.2% growth year over year.