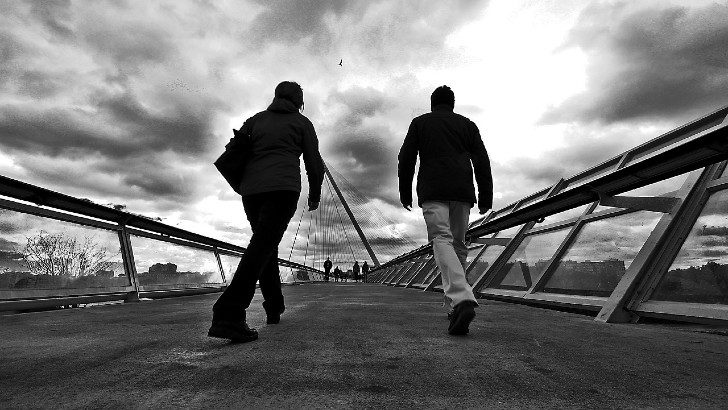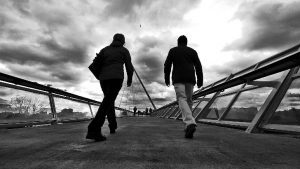 The Hays Quarterly Insights has revealed some disturbing findings about technology professionals for organisations. 60% of technology professionals reported that they are set to move jobs in the next twelve months.
45% are aiming to move jobs in the next six months. It means that with the end of lockdown, the pent up desire to move to a new job is being released. Hays backed up this insight with a corroborating question when it asked how many have attended an interview in the last six months; 62% said that they had.
The findings are based on a survey of 8,301 responses, of whom 350 were technology professionals. The data was collected between 12th May and 1st June 2021. Can employers do anything about this brain drain from their organisations?
Hays Technology UK and Ireland Director James Hallahan said, "During any kind of skills shortage, particularly the one we're seeing in the tech market currently, it's not unusual to see candidates getting multiple offers and counter-offers that sometimes entice them to stay with their current employer.
"Often though, the retention is short-lived as once someone has decided to leave, they are already half-way through the door. A better retention strategy might be to listen to what employees want now and construct new ways of working with updated HR policies that make employees feel valued by and invested in their organisation. This may help build loyalty and increase retention in the long-term."
Why are employees leaving
As Hallahan notes, organisations need to understand the reasons behind their staff looking for new jobs. The survey found some interesting answers:
A lack of prospects or career opportunities within their current job – 22%
Working longer hours or working during annual leave – 46%
Looking for a better deal
Working longer hours seems the most common issue, especially during the pandemic, which blurred home and work life. The challenge is whether people are leaving the frying pan for the fire!
What organisations do need to recognise is how much longer employees think they are working.
43% work an extra five hours a week
38% work between five and ten extra hours
19% work more than ten extra hours each week.
In addition, 34% have said that they have worked during their annual leave over the last year. Again, this is possibly due to vacation time being spent at home. Does this mean that the tech professionals would prefer working in an office?
Is hybrid working an answer?
Only 11% of tech professionals want to return to the office full time. One suspects that a qualitative question might have surfaced the reasons were around their home working environment, camaraderie and psychological.
While the information provided to Enterprise Times covered only the segment for tech professionals, the overwhelming trend is that employees want to work in a hybrid way. The same is true for tech professionals, 60% of whom want to have a hybrid working method.
At the same time, 21% want to work from home permanently, 35% of these because they have changed circumstances in their personal life during the pandemic. For others, eliminating a commute may also have been a reason, though the research did not dive into this.
Hays believes employers must reconsider their terms and benefits to existing employees to retain staff, especially with an underlying tech talent shortage. The question remains, is this pent up desire to leave after weathering the pandemic or one that may fade away as the new working conditions emerge?
Companies do need to consider terms and benefits and review where salaries stand. Additionally, they also need to consider the staff at an individual and team level. Personal circumstances are more important than ever before, and it may not be possible to demand workers return to the office and become tied to desks in the future. Career prospects and training are also important. The latter is easier to offer, and new learning technology can assist companies.
The tech talent shortage is not an isolated phenomenon
The wider survey highlights that while the shortage of tech talent is the biggest concern, other sectors are also affected. Construction, finance, marketing, and engineering also have challenges filling roles with experienced and skilled professionals. The end of freedom of movement with Europe might be a contributing factor, especially in construction. However, the report does not dive into such details.
Technology experts are in greater need, though, with companies looking to digitise their operations. Hay identified four specific areas where shortages exist: cloud technology, cybersecurity, software development and change management.
James added: "It is too soon to say with certainty what effect all of this is having on salaries. But in these circumstances, we would expect that salary expectations will go up. We've already seen pay increases in counter-offers for the most in-demand IT professionals, and this will probably translate into a shift upwards for base salary rates across the sector."
Employers will need to balance salaries with working environments for employees and potential employees. This could be tricky for many organisations based in a location that is harder or more expensive to get to and demands office working.
Enterprise Times: What does this mean?
The results of this survey are not surprising. However, it is a warning for employers that they need to rethink remuneration in a much wider context. The traditional factors are still there; pay, benefits, training, career options, hours etc. However, there are also individual circumstances that they may need to consider in more detail. These include commute time, commute costs, personal circumstances, preference for working location, the benefits offered for home working and the office environment.
Prepandemic there was a trend to make the working environment more friendly, almost homely for employees. Some organisations, such as Google, took this to new levels. Has the pandemic turned that upside down?
Employers need to carefully consider what working environment is right for their organisation, right for the employees, and does not disadvantage them in the war on talent with competitors. This is not just within their industry but for tech talent, especially the wider job market. Salaries may change, and companies that insist on a full return to the office may need to pay a premium to attract enough staff.