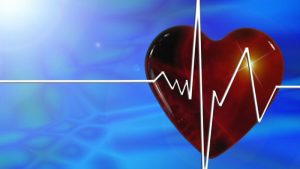 Infor has announced the Infor Cloverleaf Fast Healthcare Interoperability Resource (FHIR) Server. The new server will provide healthcare organisations with a solution that aims to solve interoperability challenges within their organisation. The product is the next generation solution from the Infor Cloverleaf suite, a leader in healthcare interoperability.
Infor FHIR Server provides a way for healthcare organisations to digitize their operations, connecting data from both modern and legacy solutions into a single system beyond what was previously possible. The new solution is built on the international HL7 FHIR standard. It makes data available through secure modern APIs to web-based applications for further analysis. The implementation also supports localisations of HL7 FHIR as intended by the standard. However, Infor did not reveal what localisations it has already completed. The exceptions to this are the implementation guides for both DaVinci and US Core, both are preloaded onto the solution.
Other features included with the FHIR Server are:
SMART on FHIR support
data provenance
audit logging
encryption capabilities included by default.
Part of a much larger suite
The new FHIR server is part of a much larger Cloverleaf Integration Suite that enables organisations to streamline the exchange of clinical data and helps solve interoperability challenges at scale. A core component of this suite is the Infor FHIR Bridge. The Bridge connects modern and legacy solutions with prebuilt connectors that work in a continuous or batch process. Prebuilt translations enable the ingestion and reformatting of data to ensure consistency and data quality across an organisation.
Organisations can now connect their electronic health records (EHR) and clinical systems' FHIR using application programming interface (API) capabilities beyond what was previously possible. Doing so enables the provision of timely and integrated information to medical practitioners and patients to improve the level of healthcare delivered.
The benefits of FHIR Server
Infor Cloverleaf FHIR Server enables organisations to store the ingested FHIR data and make it consumable by modern web applications. Customers can leverage the Cloverleaf API Gateway to connect any application securely and orchestrate those connections. As a whole, the Infor Cloverleaf Suite provides a way for hospital systems to connect and communicate effectively. It, therefore, benefits healthcare delivery, care coordination, and patient engagement.
Austin Awes, Infor vice president of interoperability, commented, "The demand for modern data exchange in healthcare, combined with government regulations in the 21st Century Cures Act, which mandates the use of the FHIR standard for many healthcare workflows moving forward, has driven the need for easy and immediate access to patient data based on HL7 FHIR.
"It's time sensitive that healthcare organizations comply with new regulations, and they need a FHIR infrastructure in place to practice modern data sharing while adhering to regulations.
"Infor understands that our customers want to procure leading technologies and build innovative solutions internally, but they don't have a way to easily expose the data to these solutions. We created the Infor FHIR Server to make data available in a robust and modern way while maintaining compliance.
"We are committed to letting the industry know that we are evolving with it, keeping our solutions relevant and specialized to meet healthcare-specific needs to help organizations provide the highest level of patient outcomes."
Enterprise Times: What does this mean
The importance of healthcare in modern society has never been greater. Hospitals must modernise, digitising and automating systems across their operations. However, it is not always possible to replace every legacy solution in place. Infor Cloverleaf FIR Server provides a means to collate data into a single location that healthcare professionals can then use. It increases efficiency in a secure, scalable and future-proofed way as legacy solutions are retired and replaced.
Surprisingly there is little information about the new product available on the Infor website besides the initial press release. Infor also does not appear to create any of the localisations required within the EU. Hopefully, these will follow soon, as healthcare is a key focus for Infor in Europe.