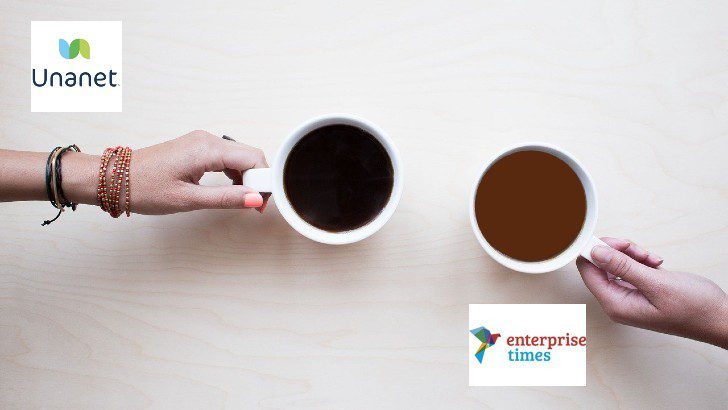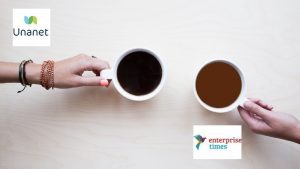 Craig Halliday is the CEO of Unanet. Unanet is a company that develops and sells PSA, ERP and CRM solutions for project-based businesses, specifically for government contractors, architects, engineers and construction companies. Its solutions enable its customers to remain defence contract audit agency (DCAA) compliant.
Can you tell me a bit about Unanet?
"We're running pretty well. We have over 3,100 customers. We've added over 500 customers in the last year. In the last couple of years, we've bought two companies and integrated them fully. We're 330 employees, we have three offices in the US, and we're growing at roughly 30% per annum. We're feeling pretty good about where we're at."
What have you achieved this year?
"This last year, 500 plus new customers is the main achievement. Plus, we've purchased, integrated, and offered a CRM solution for all our AEC customers. We've also just launched GovCon CRM at our champions conference last week."
Unanet recently added CRM to its product portfolio, is there another application that Unanet is looking to add after CRM?
"There are various things that we're looking at. We have a fairly broad set of companies that we look at and a fairly defined process that we go through in looking at them. We will look to continue to add things that our customers want."
Unanet has focused mainly on the US market with both GovCon and AEC. What are the ambitions outside of North America? Halliday revealed that it is looking to push AEC, though he also said that some GovCon related things outside of the US are interesting.
Joining Unanet
CRM for GovCon came out of one of the acquisitions that Halliday mentioned, Cosential. Halliday was appointed CEO in 2019. What did he set out to achieve when he joined?
"The company itself was a really solid company. It was founded by a lady called Fran Craig. She developed the very first cloud-based time entry system for government contractors and built the company up from there.
"What I set out to achieve was to help grow the company to the next stage. Fran wanted to retire to the board, which she did. What we did is invested a lot in our product set, and a lot in our customers to give them what they needed. We invest in them, and they've rewarded us by investing back in us by buying more products."
What is your vision for Unanet?
"To continue to do the same thing. We just want to continue to broaden out the offering that we have for our customers and their needs which is ERP, PSA and CRM solutions. Help them grow, and they'll help us grow. So our vision is just to continue down the path that we're on."
On partnerships
Can you tell say a bit about the strategic partnerships that Unanet has?
"We have various types of partnerships such as partnerships with audit firms and consulting firms in the market, people like BDO. We have technology partnerships with Payroll companies and various other service providers who we connect to through the Unanet Connect offering. Also, we have partnerships with people who down the track we'd like to integrate with our company."
What about the major cloud providers? Where does your cloud software sit currently?
"We sit on Amazon Gov cloud."
Is that relationship beyond just being a cloud customer? Do you leverage any of their technology stacks, such as their AI?
"Yes, we do. We leverage a whole bunch of different tools for our stack, specifically around security. We're dealing with government contractors. We need to do many things there and ensure that we're what we call CMMC compliant, which is the next generation of compliance that the government here are rolling out."
It sounds like Unanet isn't tied to any specific platform, AWS, Salesforce or Azure?
"Not at all."
Is that something you consider in the future or are you planning on keeping your platform independent of those?
"No, we're going to keep our platform completely open. What we pride ourselves on is that we will integrate with anything that customers want to use. If they have any legacy solutions they want to integrate with, what we've developed through Unanet Connect is a very seamless and easy way to do that."
On the future
What do you hope to achieve in the next six to twelve months?
"We've launched a bunch of different products including Unanet Connect and CRM for GovCon. We're going to help our customers to adopt those products in the next six months."
So is that the focus to increase wallet share rather than net new business?
"That's with our installed base. We're also getting more and more opportunities in slightly larger customers. We've been primarily servicing SMB customers, and we're seeing ourselves being asked to bid for larger customers as well. That's a continued focus for us as well."
Any specific geographies you're looking to target?
"We're initially doing the English speaking geographies such as the UK, Australia, New Zealand, etc first and then branching out from those."
What are your routes to market?
"We are primarily direct sales. We also have channel partners, primarily consulting firms (such as BDO) and people offering services to AEC companies and into government contractors but primarily direct sales."
On funding and acquisitions
Unanet raised $10 million in a funding round led by JMI Equity in June 2019, just before Halliday took on the CEO role. Is Halliday looking to raise further funding?
"We are funded by JMI equity, and we have access to a lot more funds from JMI if we're potentially going out to look at another acquisition."
From your historical acquisitions, it feels like that part of your due diligence is very much making sure that the technology can be quickly integrated into your stack.
"Completely correct. We've got a very, very good stack. It's modern. Everything is real-time. So anything that we do needs to be very seamless."
On customers
How is your target market evolving at the moment?
"We see a move towards more cloud-based solutions clearly, especially with COVID, and a  focus on security. So for ourselves, being CMMC compliant is a big thing. Being fully secure and fully compliant is a plus for us. In our customer base, we're seeing an evolution from an interest in being on-premise to mostly cloud-based. We still have some customers that had wanted to stay on-premise. That's changing now.
"What we're seeing is that, especially with Gov cloud, you've got some very secure cloud-based platforms. Companies are seeing potentially that ours are more secure than keeping things on-premise, behind their own firewall. We are seeing a little bit of a shift there.  Traditionally for years, it was 'Yeah, but I want to keep my stuff safe, so I don't want it in the cloud'. Now, the cloud is as secure as on-prem."
On Challenges
What are your challenges?
"For us, we're a growing company. We have had a very high win rate over the last year. Our main challenge is to get as many at-bats as we can. To become more well known in the marketplace so that we get more opportunities to win customers away from our competitors."
The book question
What's the latest business-relevant book you read? What is your take out?
"The one that I've read that I really liked a lot and was a book called The Advantage by Patrick Lencioni (Amazon Aus, UK, US). It's just around building a cohesive team and creating clarity and purpose. I found that very useful."