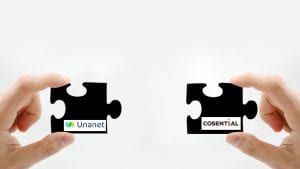 Unanet is to acquire Cosential, the CRM vendor specialising in the AEC market. The acquisition will strengthen the Unanet position in the market enabling it to deliver a more complete solution. Cosential offers a CRM solution specifically designed to meet the needs of AEC businesses. Once the acquisition is complete, Unanet will continue to invest in developing the Cosential technology.
Its first task will be to create a direct integration between the two applications. Currently, Cosential integrates to accounting solutions such as BST, Clearview, CMiC, JD Edwards and Sage Timberline, but not Unanet. Unanet and Cosential do have mutual customers. They will be keen to see how the applications can strengthen each other.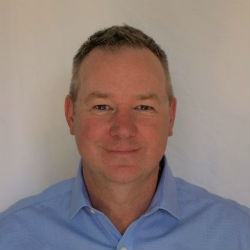 Craig Halliday, CEO of Unanet, commented: "Project-based businesses are demanding better service and better technology than have been provided by legacy vendors. Unanet and Cosential share a commitment to our customers and to hard work that results in exceptional outcomes. With our advanced technology, proven innovation, and knowledge of the GovCon, A/E and construction industries, we can bring a best-in-class alternative to the status quo so customers gain the satisfaction and innovation they deserve."
Unanet did not disclose any terms relating to the deal. However, both share a private equity partner in JMI Equity. JMI Equity invested $34 million in Cosential in 2018. The PE company also made a growth equity investment in Unanet in 2019. This, therefore, sees a coming together of two vendors in the JMI Equity portfolio.
Cosential customers seem to like the deal
The combination of the two firms is welcomed by existing customers of both products. Vicki Schreckengost, CPA, Controller for Wetland Studies and Solutions, Inc commented: "Unanet is the brains of our project management, accounting and resource management, and Cosential is the backbone of our sales and marketing. While the two are already working well together, we can see extraordinary value in the two pieces integrating into one cohesive system. We look forward to working with the expanded Unanet team."
It is unclear how the two applications integrate currently, possibly through an iPaaS solution. What is clear though is that Schreckengost is excited to see what a more direct integration will offer. Mark Bertsch, CFO, Vocon commented: "We looked at all the go-to companies in ERP and it was clear that Unanet offered a better product, more attentive service, and greater value than the big brand names. We found the same situation when it came to our CRM provider, Cosential. Our industry needs a strong tech leader that is committed to our unique business, to innovative technology, and to their customers long-term."
The combination of the two companies will create an industry leader with software that is dedicated to meeting its requirements. There is also the potential to more easily cross-sell applications between the two customer bases. Dan Cornish, CEO of Cosential noted: "Cosential customers will gain increased investment in their business development and marketing solution, and gain access to Unanet's ERP. Unanet has proven its commitment to investing in technology to benefit all customers, so we know the future will result in many cutting-edge new capabilities. Cosential and Unanet share a focus on providing an excellent customer experience in order to deliver even greater value to our customers."
Enterprise Times: What does this mean
This is a significant acquisition by Unanet as it looks to grow its market share across its chosen markets. There is a huge potential with this acquisition to increase revenue from both solutions.
However, Unanet will need to quickly integrate the applications and demonstrate clear benefits having done so. This acquisition will help to boost Unanet growth in the current year. It will be 12 months before it is clear whether the merger of the two companies is successful. Getting a return on its investment may take longer.