Unanet has launched a new product, CRM for GovCon. The new solution integrates tightly with Unanet ERP for GovCon. It enables government contractors to better manage relationships throughout their lifecycle, from an opportunity to invoicing. The new solution is different from other CRM solutions because it also provides industry sector marketing intelligence via GovTribe. This surfaces information around contracts and grants that the sales process needs to be aware of.
Features included within the new CRM include:
Finding new opportunities, helped by GovTribe
Supports the creation of a proposal
Manages the proposal process
Passes information to the delivery stage handled by GovCon ERP.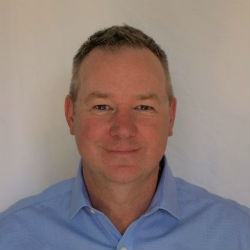 Craig Halliday, CEO of Unanet, commented: "Now GovCons can break out of siloed systems and have holistic project and client management functionality. When they can see the full view of their entire customer lifecycle, they are able to make smarter business decisions, operate more efficiently, and deliver better results overall.
"Unanet is continuously innovating so GovCons have better solutions than the bolt-on technologies offered by the de facto industry leaders. This commitment to innovation and our customer-first service that consistently exceeds expectations have made us the clear choice for GovCons."
Combining GovTribe and Cosential
The new CRM is built on the Cosential CRM solution that was originally developed for AEC firms. Unanet bought Cosential in October 2020 and has wasted little time in bringing it to its GovCon market. Unanet has now brought the power of that solution to government contractors. The full CRM includes a mobile application that enables  Business Developers, Doer-Sellers, and professionals to manage contacts and sales processes while on the move.
The integration with GovTribe enables users to match requirements with solutions to create winning proposals. Users can search and locate opportunities aligned to their expertise and locations. They can then capture the dates, requirements and estimates award values and match them against the proposal data. This ensures that the proposal meets the expectations of the awarding authority, enhancing the chances of winning the contract. The CRM then helps users track the proposal's progress, ensuring that key milestones are tracked and followed up on at the appropriate time.
Nate Nash, CEO of GovTribe, commented: "This partnership will provide a best-in-class, fully integrated market research capability for Unanet CRM customers. We see great value in the combined offering and look forward to better serving the government contracting community."
Enterprise Times: What does this mean
Unanet is leveraging the power of CRM across its portfolio. While there is little information on the Cosential site (or the Unanet site) about the new solution, this will undoubtedly change after the Champions user conference. The Unanet event will provide GovCon project webinars, tutorials and further details online about the new solution. This should enable GovCon customers to evaluate the solution fully. The conference runs on June 15-16 and includes a session: "Win More Business with Unanet CRM for GovCon on June 16 at noon ET."
For Unanet, this is a sensible step to leveraging its acquisition. What will be interesting is to see how deep the integration is with GovTribe and Unanet ERP. Furthermore, what advantages that customers gain once they have implemented the new solution alongside GovTribe and Unanet ERP. Not only should it improve engagements, but it will also increase operational efficiency, helping to ensure that users win more deals and deliver them more effectively.