Zoho has further invested in its CRM for small businesses, Bigin. This release includes new customization features, public APIs, new integrations, and enhanced capabilities on mobile devices. Bigin has also seen several micro improvements over the last couple of months that customers may not be aware of.
What has improved in Bigin
One of the major changes is a new pipeline view. Users can now view pipelines in several different ways. They can resize, collapse or expand them depending on their requirement. For example, if they wish to focus on a specific step in the pipeline or add a new stage, such as a follow-up. Should they wish to see more information for a specific stage, they can expand the column size whilst collapsing neighbouring ones. A new drag and drop feature enables them to move the order of stages should they wish to
The new customisation features include the ability to rename modules and business process names to match company-specific terminology making adoption easier. There is also greater flexibility during the creation of deals as users no longer have to complete every field required. Administrators can remove fields from the process entirely if they are irrelevant.
New integrations include Mailchimp, Zoho Books, and Zoho Invoices, further streamlines the whole business process for customers.
The new search feature provides an instant preview that enables the user to carry out actions without finding and displaying the specific record, saving clicks. Actions include field updates, sending an email, and adding a new note
Bigin now three different sets of APIs available for customers. REST APIs are available to enable powerful integrations for modules, including Contacts, Deals, Products, Activities. The Bulk APIs enables customers to both export and import data from the application asynchronously. Finally, Notification APIs creates notifications on events such as creation, update or deletion. This enables other solutions to trigger events based on the notification.
Other updates include new mobile features
Recent mobile updates include the support of tags to group records, simplifying access. Tags are applied to contacts, companies, products, deals and activities and enable the user to filter on different criteria quickly.
The telephony integration is also enhanced. When a call is registered within Bigin, it is now possible to automatically capture the call duration. It is also possible to transfer a live call to another agent without disconnecting the call. Bigin has also introduced a Call Queue to ensure that agents do not miss calls. Call recording is also available, and Bigin supports integrations with 85 third-party telephony providers.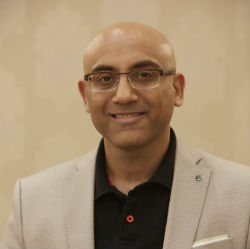 Sridhar Iyengar, Head of Europe at Zoho, commented: "Small and micro businesses have been disproportionately impacted by the pandemic and we are pleased to have helped over 5,000 of them grow their business during these tough times.
"With the most affordable pricing in the industry, a promised setup time under 30 minutes, and an extremely low learning curve, our aim was to make it as easy as possible for companies to get started with a CRM. We are taking a major step ahead in our vision to offer the best possible CRM experience for our small business customers.
"Mobility is a crucial aspect which is often an afterthought for most SaaS vendors. I am happy to say that we have adopted a mobile-first approach with Bigin. Thousands of customers have taken advantage of our unique, industry-first unified pipeline view."
Bigin goes from strength to strength
More than 7,500 customers now use Zoho Bigin. Considering it was only launched in May 2020, this is substantial growth. With a growth rate of 40% in each quarter, it has increased revenue for both Zoho and its customers. The pricepoint for Bigin is also low, £5 per user per month.
For SME's emerging from the pandemic, having a low-cost mobile-enabled CRM is important. Research by SMB Group found that 42% of small businesses state that keeping up with customer demands is a top driver to invest in a new digital solution.
Zoho will continue to enhance the product hoping to continue the 32% monthly subscription growth since the launch. New features will include advanced workflow automation, support for multiple global currencies to add to the 28 languages it already supports and simple process automation tailored for small businesses.
Customers see the benefits of the simple to use solution. Sam Biggins, Commercial Director, Butlr, a hospitality app for ordering drinks, commented: "As a high growth start up we have been able to scale our sales team efficiently through using Bigin, which helps us keep laser focused on the right sales to maintain our rapid growth.
"Automated workflows and activities enable the team to work at maximum efficiency and with consistent structure even when priorities are constantly juggled. The reporting function provides us with transparency on all business data weekly and monthly so we can draw insights and make the right decisions to drive more success."
Enterprise Times: What does this mean
Zoho has distilled the knowledge gained from its leading CRM into a CRM targeted at the SME market. Zoho is providing a low-cost entry-level solution. As the customer grows, it can easily upgrade to the enhanced versions of Zoho CRM. It also sits within the Zoho platform. This means that SMEs can take advantage of other integrated Zoho Apps which may be specifically suited to their business. This novel approach should enable them to gain more customers and retain them for longer.
The challenge for rivals is that they either do not have a low-cost entry solution or increase prices as functionality increases. This means they start to miss out on the smallest SMEs. The Bigin update also provides the tools on devices that startups use, mobiles. Bigin delivers the functionality that would be expensive within competitor solutions. Organisations can start small with Zoho, with sophisticated solutions that meet their needs and will grow with them.