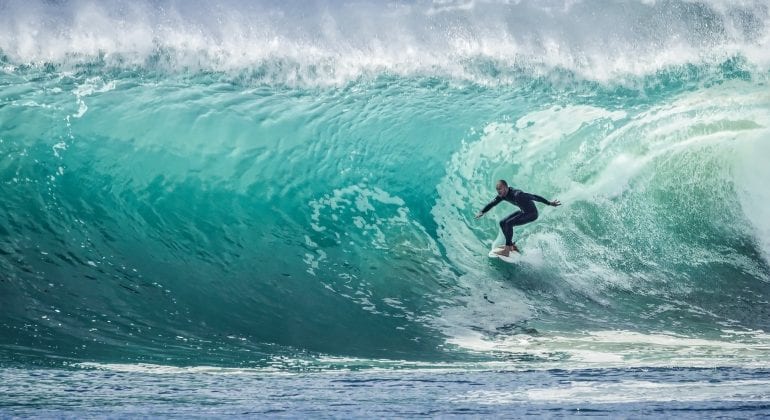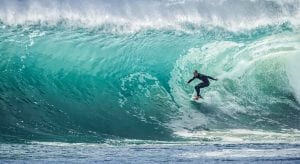 Kimble Summer 21 release is now generally available. During Kimble Connect Mark Smith, Solution Architect and Head of Development at Kimble Applications gave a presentation highlighting some of the mammoth 112 features included. While the release had no major new features included, there were updates across the key features of Kimble PSA.
Kimble's CEO Sean Hoban commented: "Kimble's PSA solution played a large role in helping our customers successfully navigate the rough seas of 2020, which was a year that saw unprecedented market shifts happen with unprecedented speed. And that dynamism isn't going away anytime soon.
"Professional services organizations that are able to quickly understand the direction they need to go – that can predict where the next wave is coming from – and that can effectively align their organization around that vision and crest that wave have been able to thrive. Those that lack that flexibility, agility, and balance have struggled.
"Kimble has designed the Summer 21 release to ensure businesses using Kimble are better able to anticipate what they need to do to consistently drive positive outcomes and value for their customers. Our goal is to help businesses overcome challenges that stand in the way of organizational scalability."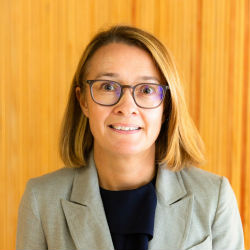 During the presentation Sarah Edwards, Chief Product & Strategy Officer also gave a glimpse of the future. This was her first opportunity to show customers the roadmap strategy around product updates.
Enterprise Times spoke to Edwards after the event about the update and roadmap.
Summer 21 enhancements
Broadly speaking the update included improvement in six functional areas of Kimble.
Financial Management
Proposal modelling
Resourcing
Operations
Time & Expense
Delivery
There was also a platform update worthy of note. Kimble has introduced personalisation for visually impaired users, specifically those with colour blindness. Colour palettes are available at a wide organisational level. These palettes can vary in colour but can also include textures to give further clarity.  In those areas where Kimble uses shades to differentiate, it has introduced hover tips, which give a clear textual indication of, for example, a severity level.
Resource Management
One of the areas most strengthened with this release is Resource Management. As professional services organisations look to leverage their people effectively, it is no wonder that customers are asking for improvements to the already rich functionality within Kimble.
Smith identified three areas of improvement:
Dynamic Availability Scoring
Resource Capability Scoring
Assignment usability
The enhancement to Dynamic Availability scoring enables resource managers to understand how busy a specific resource is for a given period. Kimble has also eliminated historical availability from the calculations and introduced greater flexibility for data ranges. It enables resource managers to identify and allocate resources equitably and in the best interests of the company.
Kimble has also enhanced assignment search capabilities. Edwards commented: Edwards commented: "Assignment Search gives businesses a tremendous amount of insight and flexibility as they assess which assignments need to be staffed, and which resources are the right fit for upcoming work.
"In order to further unlock the power of this view, we've introduced even more flexibility and more depth when it comes to determining which information you want to see and which information you can see, so you can easily create views with multi-level grouping, you can see the precise usage for a resource by day, by week, or by month.
"And we've applied this to consultant users as well so it's not just project managers and resource managers who have access to the power this view provides – the same principles have been applied to a new calendar view for all Kimble users. So now consultants can customize and filter this view to suit their needs as they work across multiple assignments over the coming days, weeks and months."
Time and Expense
This area is probably second in terms of improvements to resource management. Edwards explained this feature saying: "What we heard from customers is we want more flexibility in those fields, I want it to be a lookup to something else in Kimble or I want to have multiple fields and have a relationship between them.
"We have a big customer who doesn't really want to do task management, they don't want to schedule based on tasks. But when they enter a  timesheet for a particular project they want to select from a drop-down list of activities and then depending on what I choose in that field, it will maybe let me turn it into something else more detailed information on the task."
Another important is better support for rate card hierarchies. This enables support for both customer rate cards and business unit rate cards within the solution. It allows organisations to support complex pricing. More importantly, it ensures that the correct charges are applied for customers in all cases. A customer account-specific rate card would override an organisational one.
The third update see the availability of a new mobile app based on the Salesforce mobile capabilities. Traditionally mobile had a separate cadence from the major release,  but in the future, this is likely to fall in line with PSA updates.
Financial Management
One of the enhancements for Financial Management sees improvements to intercompany accounting. Driven by Kimble's larger customers, the application now supports intercompany rules between different elements within each business unit. For example, it is now possible to set up different transfer pricing for onshore and offshore resources within business units.
Skills planning
Skills planning was made available in an earlier release. However, the emphasis was on the user to create their own skills plan. With this release, organisation are able to prompt users to create skills plans, either as part of a project lifecycle or as part of the skills profile.
Roadmap beyond Summer 21
In her new role, Edwards wants Kimble to deliver a solution that is adaptable, flexible and engaging at scale. It is important to note that while her team is new, most of the features within Summer 21 were customer ideas. Her view is that her team will enable Kimble to engage and listen to customers even better.
She unveiled a wide range of updates the team are working on. These included Tableau Analysers that will bring further insights for Kimble users. The development team is also working on localisation for DACH, though these are initially focused on Germany. There are also improvements for audit and risk. Enterprise Times asked Edward about these.
On audit, she revealed: "We're in the late stages with a number of audit firms. There'll be capabilities delivered in the next release, by the end of this year. There are some very specific things like how you roll forward multi-year audit projects. We are looking at what we're calling more dynamic account-specific templates, which would relate for audit firms that template in even things like the capabilities, the skills, and compliance side for capabilities for audit companies."
Enterprise Times also asked her to clarify what areas of risk Kimble is working on. She replied:
"It's usability at scale. The speed at which I can update and manage where I've got a large number of risks. Then I want to have more flexibility in her in terms of how I support how we pull some of that together in terms of status reporting. We're looking at some enhancements to portfolios and programmes in Kimble, really around, the flexibility we provide there and usability as well."
Enterprise Times: What does this mean
This is a significant update from Kimble that many of its larger customers will welcome. Edwards and the development team is already delivering on its promise of deeper functionality to support more complex businesses. The improvements to resource management and time and expense will also help most customers improve efficiency in their processes.
More is promised for the next release. It will be interesting to see how Kimble PSA develops over the coming months. How will integrations to Team and Slack develop? What other integrations will Kimble consider in the future?
In this release, there were no additions to the Sage Intacct integration. How will Kimble keep in line with that solution as it enhances project accounting?