Zoho has launched a new entry-level CRM solution, Bigin. The price is £5/user/month or €7/user/month when billed annually. This is below the cost of Zoho CRM standard edition at £10 per user per month. Bigin is targeted at small businesses that are pipeline centric. It aims to appeal to both sole traders and small businesses, Zoho see it as vertical agnostic.
Why is Zoho launching this new product now? Sridhar Iyengar, Managing Director of Zoho Europe answered: "As Zoho CRM is moving upmarket with enterprise features like Blueprint for process management, territory management, multiple layouts, CommandCenter and a lot more, we wanted to ensure SMEs have a CRM which is easy and quick to configure for their needs, with a lesser learning curve."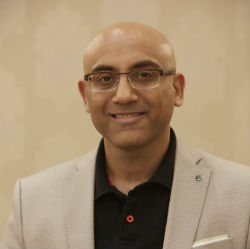 This is a sensible ploy and adds another level of simplicity into the Zoho product range. It is a lesson that other companies are starting to heed as well. Sage Business Cloud Accounting recently added AutoEntry integration to its product. It has also retained the very simple ledger solution that AutoEntry provides to customers as a new entry-level solution.
If they outgrow Bigin, can customers easily upgrade to Zoho CRM? According to Iyengar: "Yes, extremely easy. Users can click a button to upgrade to ZohoCRM and data will be automatically transferred"
Simple but more than an MVP
Bigin still has some surprising depth of functionality within the product even if it is entry-level. It includes the option to integrate telephony. The Zoho Marketplace currently has at least 13 different Phonebridge integrations that customers can apply to Bigin (According to Zoho there are 51). This is not the only communication channel available for small businesses. The system supports integration to websites through web forms which can capture visitor details. It also has email integration allowing users to both send and receive emails.
The key functionality is enabling the management of deals and pipelines, from creation to closure. The system also supports workflows to enable automation of tasks such as follow-ups. Users can schedule a follow-up email a week after a record was created that will prompt further interaction. Alternatively, if an opportunity stays at a certain stage the system can generate a task, update a record or generate an email to ensure that the contact remains communicated with. This enables users to reduce the manual interaction with the solution and increase the efficiency of the sales process.
Not only is the new solution easy to use, but it is also easy to set up. In theory, it takes no more than 30 minutes. Reading the supporting documentation around the setup may take a little longer as it includes an impressive set of detailed information. This includes information about GDPR and information on how small businesses can remain compliant.
Users can install the app on their mobiles and it comes with both Android and iOS apps.
Built for small businesses
Raju Vegesna, Chief Evangelist at Zoho explained why the solution was created saying: "Small businesses are the heart and soul of our communities and with business owners struggling more than ever right now, our goal is to bring world-class customer relationship management technology to every sized business at an extremely affordable price. We created Bigin to help small businesses achieve maximum growth with a minimal learning curve. Using the product, small businesses are able to stop relying on dozens of spreadsheets to manage customer activities and instead move to a CRM that is easy to use and allows them to focus on growing and building strong customer relationships."
The solution has impressed early adopter customers. Vikas Kakkar, Founder and CEO at HireXP said: "I was looking for a simpler lead management and automation tool, and I believe I have found the right platform after trying multiple tools over the last few years. It has completely transformed the sales process, and I regularly recommend Bigin to my contacts."
Another is taking advantage of some of the additional functionality that Bigin offers. Luison Lassala, General Manager at Bedrock Success Consulting, an independent CRM consultant for over 15 years has an interesting view. He said: "We were so impressed by Bigin's 'perfect fit' for small organizations, and we have now consolidated all information about our clients and projects in Bigin. It is quite impressive to see that such an affordable product provides very useful functionalities such as managing duplication of records, customizing fields that are specific to our own way of working, providing dashboards to manage the performance of emails, and even linking up with the Twitter accounts of our clients."
Enterprise Times: What does this mean
This is a smart move by Zoho. It has created an entry-level solution that few competitors will look to compete effectively against. The risk for small business software vendors is that as they seek to add functionality so their product becomes too complex for some small business. While existing customers are enthusiastic about those new features they can seem complex to prospects. The roadmap for Bigin will be interesting. What Zoho cannot do is invest too heavily in a solution that has such as low price point. However, it may need to adjust to trends in the market to ensure that the technology is competitive against the other simple CRM solutions.
What will be interesting is to see the user numbers for Bigin next year. Also how many of the initial customers upgraded to the full version of CRM. Another question is whether Zoho will look to do something similar for other solutions, such as Zoho People.