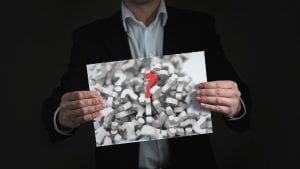 This is the 19th in a series of business tips from industry leaders that Enterprise Times has interviewed.
Enterprise Times recently interviewed Tony Kender, CRO of FinancialForce. Kender talked about how the FinancialForce go-to-market teams have evolved under his leadership. One area that the FinancialForce ERP solution excels in is its forecasting capability.  ET asked Kender to share a tip on how to go about formulating a strategic revenue plan?
"You've got to look at the TAM, the total addressable market. You've got to look at what segments of those markets that the TAM exists in because it's not just one big play. For example, we can sell our PSA solution, which is really quite amazing to me, the same solution from tiny companies to AWS, and everybody in between that needs it. Whereas our ERP solution focuses more on the mid-market, as we connect that with PSA for SRP. You need to know where your product fit is. What is the TAM by segment?
"Then you need to look at the capacity in your delivery model for your go-to-market model. Whether that's with resellers, channels or direct salespeople and what that is. Then what we're doing on top of that is focusing very much on the expense to bookings ratio, the E to B ratio. How much is it costing us in each of those motions?
"I've got four motions. Right now, I have the SMB, or what we call growth. I have the commercial motion. Above that, I have a general business motion and, I have an enterprise motion. It somewhat equates to how Salesforce goes to market so that we can work with them. I have a different E to B in each of those. We are trying to drive that E to B  down.
"You go and build an inside sales machine, which drives a high-velocity and low-cost model that can then support your enterprise model. It costs you more to go and sell to a very large account. There's travel, the expense of the salespeople, the time it takes, and the pre-sales time.
"That is the basis, and then we look at what productivity we get from each of those salespeople in those motions. Then we extrapolate out how we see that productivity changing. My experience is two years plus of a salesperson in a territory, their productivity spikes, and then remains high from there. Keeping those people getting the right people, of course, it's all about talent.
"Then we look at how can that grow over time and do a three-year bookings model. Then in our case, we layer in the new products we're talking about. How fast can I bring them to market? What kind of adoption will we have? What kind of additional business will we have? What's our average selling price? We're looking at all of those metrics, as we speak, to see how the growth is going.
"We just presented that initial finding to our board, and we're continuing to add some more. It's a long answer to your question, but I'm looking at all of those metrics to build out that revenue model."