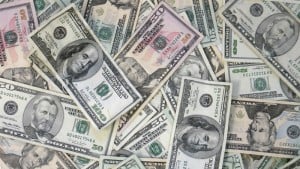 Odoo has raised $125 million in a fourth funding round and the second led by Summit Partners. It last raised a $90 million round in December 2019 by the same private equity company. As part of the process, it was also given a valuation of more than $1 billion; in doing so becomes the first IT Unicorn in Wallonia, Belgium.
The deal sees Summit partners acquire the shares held by the leading investors from its Series A and B funding rounds, Sofinonova Partners and XAnge. Both Sofinonova Partners and Xange will be happy as they achieved a 149x and a 68x multiple on their investments.
Odoo has demonstrated how open source ERP software can take a considerable share of the ERP market. Its solution targets a wide set of use cases and provides functionality including accounting, inventory management, manufacturing, project management, HR, marketing and a website builder.
Odoo targets small to medium-sized businesses and has a global reach. It is also larger than many of the better known ERP vendors. Odoo has 1,700 employees spread across ten offices. It also has 7 million users across the globe and forecasts that it will reach €160 million in revenue in 2021. Its advantage lies with a low customer acquisition cost and a faster development model, both benefits of the open-source model.
Summit Partners takes a major, though maybe not majority shareholding
The investment by total investment Summit is a considerable portion of its value, making Summit partners a significant shareholder. Though the release does not state that Summit has taken a majority share.
Antony Clavel, a Principal with Summit Partners and Odoo board director since 2019, commented, "In our experience, traditional ERP is expensive and frequently fails to adapt to the unique needs of dynamic businesses. With its flexible suite of applications and a relentless focus on product, we believe Odoo is ideally positioned to capture this large and compelling market opportunity.
"Odoo has delivered strong and profitable growth over the course of the last several years, and this momentum has only accelerated in recent months. We are excited to continue our partnership with the Odoo team and believe the Company is positioned to transform the landscape of business software."
In recognition of the increased investment, Han Sikkens, Managing Director and Head of Europe at Summit Partners, also joins the Odoo board. Sikkens commented, "We are thrilled to support the Odoo team for this next phase of growth. We believe the future is bright, and Odoo clearly has the potential to disrupt the market led by software giants like SAP, MS Dynamics and Oracle."
Can Odoo challenge Microsoft, SAP and Oracle?
That is certainly its ambition. The question is, how many companies will want to go down the open-source route? Odoo has a solution that is far cheaper for organisations to install and run. The question that remains answered from this release is where will Odoo spend the new funding? Sales and marketing, global expansion or product?
Fabien Pinckaers, Founder & CEO, Odoo, commented, "This transaction is a signal; a signal that open-source business models are not only dedicated to technical products, targeting developers or system administrators. Open-source software has been a catalyst for growth and change in the IT industry. Now, it is mature to transform business software too."
In a blog published by Odoo, Pinckaers also wrote, "This transaction is nothing more than a strong proof of confidence from the market. Nothing changes for us. Our focus remains on developing a great product, and making it accessible to a large number of companies. That's what matters."
Enterprise Times: What does this mean.
Odoo has the potential to disrupt a massive market led by software giants like SAP, MS Dynamics and Oracle. The question is whether Odoo can manage to improve awareness of its brand. Can it then get to the table for more deals over the coming months and years? The investment should help. It's a journey worth watching as it seeks to displace competitors such as Oracle NetSuite, SAP and MS Dynamics.