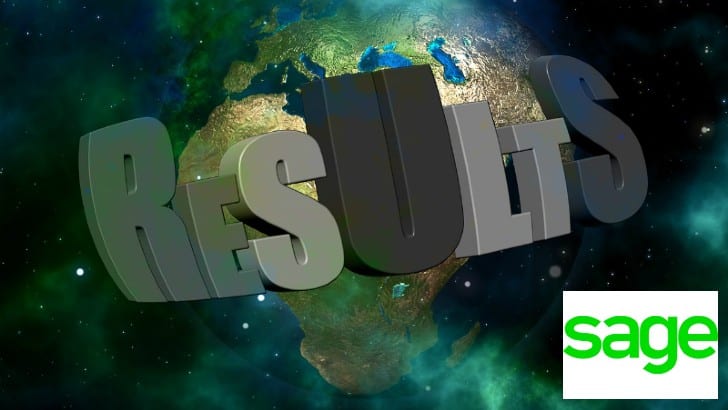 Sage closed out a strong third quarter as it continues to transition its cloud customers to cloud solutions. For the first nine months, total revenue increased by 2.6% year over year to £1,329 million, boosted by software subscription growth of 11% to £920 million. It now has 69% of its software revenues from subscriptions, up from 64% at Q3 2020.
Importantly, its cloud-native solutions saw an increase in revenue of 32% to £205 million, year over year. Primarily this was through net new customers. 32% may seem high, but compare that to recent figures from IFS, Oracle and SAP for their Cloud ERP applications, and it should possibly be higher.
Jonathan Howell, Chief Financial Officer, Sage, commented: "The performance of the Group in the first nine months of the year demonstrates continued delivery against our strategy. Sage's growth is accelerating, driven by increasing demand for Sage Business Cloud solutions, particularly in cloud-native, as we support customers in their digital transformation. Through our additional strategic investment, we are building strong foundations to drive further sustainable growth and support the long-term success of the Group."
Regions and products
Sage did not break down revenue by product. Howell did reveal what is performing well. Sage Intacct continues to drive growth in North America. At the half-year, its growth was 19%, and it was the major contributing factor to driving recurring revenue growth by 7%. During the analyst call, Howell expanded on the cloud-native products behind the 32%  growth by saying: "very strong additions coming in Sage Accounting, particularly in the UK, Sage People, AutoEntry, and Sage HR."
His inference is that these solutions are growing at a faster rate than Sage Intacct but did not go into further details. He summarised his view, saying, "Importantly, the other portfolio of cloud-native products, in order to get to the 32% growth rate, are therefore growing considerably faster than Sage Intacct."
Sage continues to restructure its regions, with the release only calling out three contributing regions.
North America saw recurring revenue growth of 7% to £475m (Q3 20 YTD: £445m), mainly due to Sage Intacct.
Northern Europe increased recurring revenue by 4% £292m (Q3 20 YTD: £281m). This was driven by Sage Accounting and Sage 50c
International also saw recurring revenue grow by 4% to £454m (Q3 20 YTD £436m)
Other revenue (SSRS2 & Processing) was stated at £109m
What is slightly confusing is Northern Europe is what Sage used to call UK & Ireland. International is made up of France, Iberia, Central Europe, Africa and APAC.  Sage has already sold parts of Central Europe, and most of the rest is up for sale. It has already sold APAC, leaving a small team behind for its cloud-native solutions, mainly selling through partners. For a company that used to operate in 22 different countries, it is thinning down its foreign presence.
Enterprise Times: What does this mean
Sage continues the tricky transition from a company with too many product offerings in many countries to one with a focus. To date, it has managed to maintain revenues and profit levels to the investor's satisfaction. That continues; shares are slightly up since they opened this morning following the announcement (44.65 (up 3.05% as of writing).
Some questions remain. Some strategic products were not mentioned within the call. These include Sage X3, nor was there mention of Sage Intacct growth in the UK, Australia, or South Africa. However, the UK now has more than 50 sites live, according to Chris Stock, CEO Percipient in a recent interview, ten of which were implemented by Percipient.
What Sage is not revealing are the user numbers behind Sage Accounting. Howell was asked whether the company had reached a million users on Sage Accounting yet. He replied, "Across the whole portfolio worldwide. That is a number that resonates in terms of our small segment."
In contrast, Xero has more than 2.7 million subscribers and QuickBooks online hist 4.5 million at the beginning of 2020. Sage may be big in the UK. However, it needs to ramp up its game in the small segment to compete with Xero and QuickBooks.