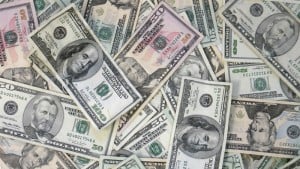 Odoo has raised $90 million in a new funding round. This is its third and largest funding round though it has not described it as a Series C round. It last raised $10 million in a series B round led by Sofinnova. This round was led by Summit Partners and was supported by the early investors including SRIW and its affiliate Noshaq. It brings the total raised by Odoo to a little over $103 million.
As the company has grown it has done so without a huge marketing effort, though it did take out a billboard ad in San Francisco one year aimed at attendees of a NetSuite conference driving into the city centre. It has been growing steadily over the last few years and claims a 50% growth rate over the last ten years. Odoo delivers an ERP solution to small to medium sized business across the world. It now has more than 750 employees with its headquarters in Belgium and offices in the US, Luxembourg, Columbia, Mexico, Hong Kong and the UAE. It has more than 4.5 million users worldwide.
In the last year Odoo has grown quickly. It added more than 300 employees in 2019. This was no doubt boosted by a recent announcement that saw it offer €10,000 to any starting developer in Belgium. The thinking behind this was rather than pay an agency that fee it preferred to offer the bonus direct to the developer themselves. It is an innovative idea and one that others might well watch and see if it works out.
Open Source approach
Odoo claims that it "is the most installed business software in the world". With 4.5 million users that seems a very bold claim and one suspects it will depend upon the definition of business software. In 2016 Infor claimed 58 million cloud users alone and it did not make such a bold claim. SAP which does claim top spot had more than 150 million users on its cloud apps in 2018.
The Odoo products are build around an open source core that is developed with the assistance of the Odoo community. On top of this it provides a number of proprietary applications. These deliver functionality to support:
Development: building Websites including ecommerce
Sales: including CRM invoicing and point of sales
Operation: including Accounting, Project management, HRM, Inventory, Manufacturing, FSM
Productivity: including Marketing, Communication, Timesheets and Events
Odoo recently launched version 13. This addresses performance issues and adds new components such as Field Service Management, Social Marketing and SMS marketing. It also include enhancements to project management and HR and a redesigned accounting applications.
It delivers more than 30 applications and through the developer community has a further 16,000 apps available for businesses to choose from. If this seems vaguely familiar it is a concept that is analogous to Zoho. Zoho offers a wide range of applications and add ones from a community though without the open source core.
Fabien Pinckaers, Odoo Founder and CEO commented: "My goal in founding Odoo was to make a difference. I wanted to create software that powers the growth of businesses and changes the world. In order to achieve this, we've had to work hard, build a team and innovate at every turn. I'm incredibly proud of where Odoo is today and the passionate community we have built – and we're just getting started."
Enterprise Times: What does this mean
Surprisingly there is little mention of how Odoo will use the $90 million in the near future. The assumption is that it will increase its R&D efforts but there is also an inference that it will increases sales and marketing.
Summit Partners investing in Odoo is a significant step. In 2012 Summit also invested in Infor helping to recapitalise that company. It will be interesting to see how it helps to develop the Belgian company. Antony Clavel, a Principal with Summit Partners and now a member of  the Odoo Board of Directors commented: "In our experience, traditional ERP is expensive and frequently fails to adapt to the unique needs of dynamic businesses. With its flexible suite of applications and a relentless focus on product, we believe Odoo is ideally positioned to capture this large and compelling market opportunity."
Existing investor SRIW Digital appeared to welcome the influx of cash from Summit partners. It sees this as a springboard for further growth. Damien Lourtie, General Manager of W.IN.G (SRIW Digital) and a member of the Odoo Board of Directors said "As an early investor in Odoo, we are delighted to reaffirm our support in the company's continued expansion. We are proud to support this impressive leadership team – a team that has successfully scaled Odoo from its roots in Belgium to the global business that it is today."