Höegh LNG is to implement implement IFS Applications 10. The project will see the replacement of several IT systems with a single solution. IFS Applications will become its central business platform.
This is the third recent win for the IFS Oil and Gas division. It previously won the contract at Endeavour Energy Resources L.P in the US and another at SBM Offshore. The latter is a competitor to Höegh LNG. SBM Offshore provide floating production systems.
Höegh LNG is the industry leader in ownership and operation of modern floating and regasification units (FSRUs). It has a fleet of ten FSRU's and two LNG carriers. It forms part of the supply chain for the global LNG market. This enables nations to import LNG without the expenses or delays of constructing their own facilities on land. With Höegh LNG experiencing year over year growth of 17% in its last quarter, it needed to implement a solution that would provide consistency across the organisation.
That growth is likely to continue given the 18.4% CAGR it has sustained over the last four years. Projects include two in Australia, one in Asia and two new projects in the Indian sub-continent and Latin America. With the LNG market set to grow by 6% CAGR over the next 5 years (Source: IHS Markit) this requirement became urgent.
Compliance Key to win
As a cloud hosted solution, staff will have the ability to access the solution from anywhere in the world. The multi-currency support and compliance built into the system it also meets the GAAP and Sarbanes Oxley requirements of Höegh LNG.
Sveinung J. S. Støhle, President and CEO of Höegh LNG noted: "IFS stood out as the vendor that could deliver the highest value to us in terms of standard, best-practice processes. As we are entering into a phase of digital transformation, we will rely on IFS Applications as our central platform to boost efficiency and make informed decisions."
Enterprise Times: What does this mean
IFS is capturing market share in oil & gas, the question is who is losing out? This is another considerable player to select IFS in this market and that momentum seems unlikely to slow.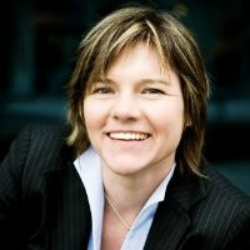 Elni Kullmer, IFS Managing Director, Nordics, added: "Leading companies in the global oil and gas industry turn to IFS to benefit from our comprehensive industry solution, which is backed by decades of industry experience and expertise. We are thrilled and proud to provide the technological foundation and business consulting competence to support Höegh LNG's digitalization journey."