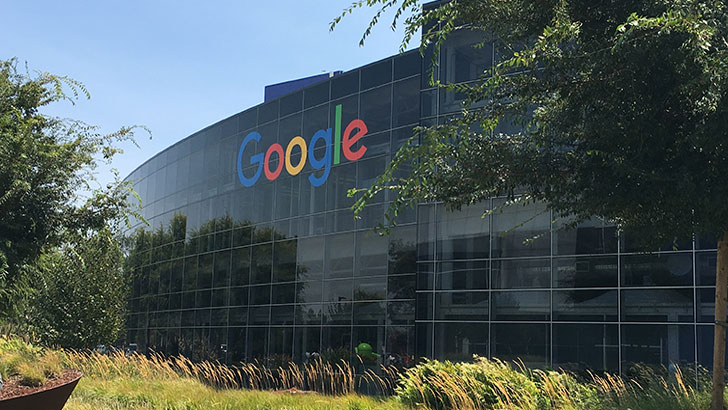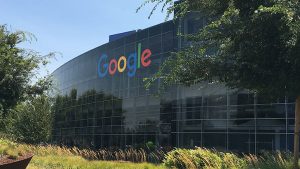 Google Cloud is facing an uphill battle to remain in the public cloud computing market. The details were revealed by US website The Information (subscription required). It cites Google insiders who have told it Google Cloud was given a five-year deadline to recapture a top two slot from Amazon or Microsoft.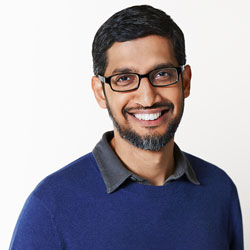 The ultimatum apparently came from a senior set of board members including: "Google CEO Sundar Pichai, Alphabet chief financial officer Ruth Porat and then-CEO of Alphabet Larry Page." It is claimed that they spent a month considering the future of the unit before making their demand. The report also goes on to say that the discussions also considered who should lead the Google Cloud unit and the competitive landscape of technologies.
How serious the consequences of that demand were is not clear. The same report goes on to say that if the goals were not achieved, Google would not withdraw from the market. It doesn't, however, preclude a potential sale of the business.
Can Google catch its competitors?
Anything can happen in technology but to overhaul its competitors within five years would require a significant shift in the market. Let's look at what public numbers we have from the big three.
AWS: Q3/2019 saw revenues of $25.66 billion (source statista.com). Look closely, however, and that same page shows that cloud revenue growth also hit its lowest growth in that quarter. The company is now embroiled in a legal battle with the US Government over the JEDI contract that it lost to Microsoft.
Microsoft: Q1/FY20 numbers show Intelligent Cloud revenues of $10.8 billion. This is up 27% and continues the growth it has been showing. It has also won the US JEDI contract which is expected to deliver further growth from other US Government departments over the next few years.
Google: In its Q2/2019 results call, Pichai said: "Q2​ ​was​ ​another​ ​strong​ ​quarter​ ​for​ ​Google​ ​Cloud,​ ​which​ ​reached​ ​an​ ​annual​ ​revenue​ ​run​ ​rate​ ​of​​ over​ ​$8​ ​billion​ ​and​ ​continues​ ​to​ ​grow​ ​at​ ​a​ ​significant​ ​pace.​" In its Q3/2019 results, Pichai did not detail the company's cloud revenues.
The disparity in the numbers is stark. AWS and Microsoft are reporting quarterly turnover that dwarfs Google's yearly run rate. For Google to turn that around in the next three years would require something spectacular on Google's behalf and a significant misstep by one of its two competitors.
Can leadership and technology make the difference?
In both cases the answer is yes. Diane Greene headed up the cloud unit for three years from 2015 to 2018. She reshaped Google Cloud to make it appeal to enterprise customers rather than just the developer community. She also created key alliances with other technology vendors and SIs. Rackspace was one of those that Google also worked with to create hardware for cloud environments.
When Greene left, Google replaced her with Thomas Kurian (ex Oracle). He has continued to drive Google Cloud forward but what is not clear is by how much. Google, like IBM and Oracle was really just a side story to the JEDI debate. There are other major projects where Google has lost out to AWS and Microsoft. These are the things that Kurian needs to address if Google Cloud is to be seen as a top table player.
Another shift under Greene was to focus a lot of technology R&D into the cloud. AI and Quantum Computing efforts both started under her leadership. AI is already delivering revenues for Google across a number of projects and Quantum should follow suit as the technology becomes more stable.
The use of open source technologies developed initially by Google has also benefitted its cloud platform. Container technology Kubernetes is fast becoming a key requirement as organisations look for a highly scalable cloud environment. But technology is not enough. For every technology that Google is investing in, so are AWS and Microsoft. More importantly, they are getting paying customers through the door and investing more than Google.
One area where Google has not invested is in M&A. It has made a few acquisitions around cloud but not many. While buying market share is always a risk, it is a strategy that Google might want to consider.
Will Google withdraw from the cloud?
The company has not yet responded to an email asking for comment about this story. However, it is highly unlikely that a failure to capture the top spots will see Google close down its cloud division. Why? The world is moving to cloud and exiting makes no sense especially if you want to keep raking in enterprise IT cash.
But what could the future look like for Google Cloud? ET asked UK analyst company Synonym Advisory for comment. They said: "The first issue here is to look at what the cloud is morphing into. Three years ago the story was that companies would go all in with a single cloud provider. Now it is all about multi-cloud, something that has been driven by business units.
"Those business units are not technology focused, they are solution focused. Cloud offers them more choice than they could ever get from enterprise IT. More importantly, they can get access through low cost subscriptions. As a result, they have bought into SaaS applications without any interest in where they are hosted.
"This has left enterprise IT having to manage and deploy across multiple environments. Why deploy? Despite the amount of SaaS offerings, there is still a vast amount of development done by enterprises. That has to run somewhere and the best place for it to run is where the users are putting the data and where the SaaS applications they are using also run.
"Google Cloud has to decide who it is targeting. Is it the enterprise IT department or SaaS providers who want a reliable and scalable platform? Is it governments who have increasingly strict demands over data privacy and security? At present, Google, AWS and Microsoft are targeting all of them and Google is not winning the same scale of business as the others. Perhaps it is time for a rethink?"
Lots of speedbumps ahead
Of all the big tech companies, Google has the biggest problem with staff unhappiness, or at least that is the public perception. It has been forced to back away from a number of contracts that could have benefitted its cloud division. Take the US Defense Department's Maven Project. Google pulled out of that contract as a result of employee protests.
It suffered similar problems with Project Dragonfly which it abandoned earlier this year. The protests came from both inside and outside Google. Both of these projects would have brought in billions for the cloud division.
While employee activism is a major cause for concern over government contracts, privacy is a bigger issue in terms of public optics.
Google has a problem, arguably bigger than Facebook's, when it comes to trust. Its deal with the UK NHS for patient data under the DeepMind project was ruled illegal by the UK ICO. It concluded that the sharing of personal data broke UK laws. However, a hotly disputed internal audit claimed there was no breach of the law.
Last week, its deal with Ascension, the second largest health system in the US came into focus. A report in the Wall Street Journal (subscription required) on Project Nightingale was published. It claims that Google has amassed the details of tens of millions of US patients without consent of patients. The question is whether the deal breaches HIPAA or if Google can pull of the same sidestep that it managed in the UK.
Healthcare is an industry that is ideal for cloud. It suffers from underfunding and budget problems and requires massive technology updates. Cloud is a perfect solution providing it can demonstrate trust and security. If Google Cloud cannot participate in this market due to poor optics, that is another major loss of future revenue.
Enterprise Times: What does this mean?
Google has told some media outlets that The Information story is wrong. Despite that, it clearly has a problem in gaining market share compared to its two competitors. Some analysts have pointed ET to the fact that Pichau's statement in the Q2/2019 earning calls shows Google Cloud is doing well. The problem is that while it has doubled revenue over 18 months, it is underperforming its competitors who continue to move away from it.
From a technology perspective it is on solid ground but so are its competitors. There is little at the moment to differentiate it from its two rivals.
The big question for Google is can it make the sales it needs to compete? The optics of employee complaints and stories around privacy are always going to be damaging. Enterprise customers will be worried about any engagement that could drag them into expensive legal arguments with regulators.
What we can be sure of is that Google Cloud will not disappear. What we don't know, is what it will look like by 2023.