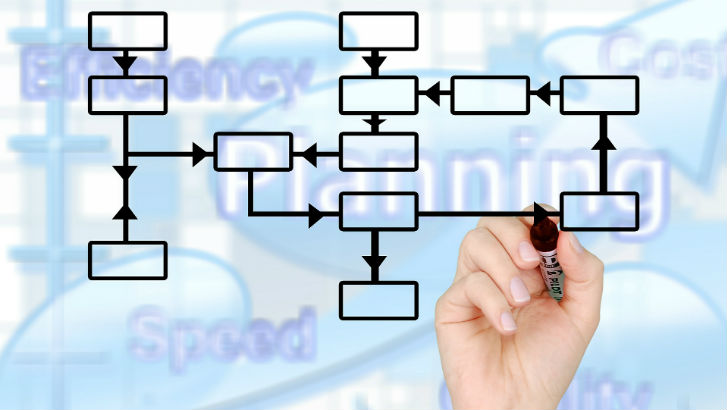 Zoho is continuing to have success with Zoho One, its integrated business application platform. The company has announced that it now has more than 20,000 customers using Zoho One, more than half of which are using at least 16 of its applications. This is a significant increase on the 12,000 that it announced in 2018, only a year after its launch. It also revealed the latest release and has further extended the number and functionality of several available applications. Zoho One now consists of over 45 applications, this includes the recently released Orchestly, which provides a workflow management solution to further extend existing applications. Earlier this year Enterprise Times spoke to Vijay Sundaram about Orchestly, following its launch in May and the wider Zoho strategy.
Not only does Zoho One have greater functionality than before, it has also rapidly extended its ecosystem. The Zoho Marketplace now has more than 350 entries, including 46 customer applications and 7 industry solutions. Some of these were developed using Zoho Creator, which allows users to create their own applications either for their own use or to resell.
Raju Vegesna, Zoho's Chief Evangelist commented: "Technology is supposed to help businesses. Instead, it has evolved into a complex beast customers have to tame—from juggling apps from multiple vendors to trying to solve the multi-app integration puzzle to dealing with vendors forcing customers into expensive, lengthy contracts. The technology industry has gone too far down this path and this has to change. With Zoho One, we want to change all of that. It's a technology platform to run your entire business with a vendor that is easy to do business with and you can trust. With Zoho One, you are not just licensing technology. You are licensing peace of mind."
A new release means not just new features
Zoho has not only added Orchestly and Phonebridge to Zoho One, but it has also enhanced several applications within the platform. It has also strengthened the platform itself and added new services to support customers. The new applications are:
Orchestly provides a business workflow management that enables customers to connect different applications and data using this new solution. Orchestly has a drag and drop interface and includes features such as:
Forms
Process mapping
Process Automation
Task Management
Process Optimization
Like other Zoho applications it is available as a stand alone product for $8 per user per month or as part of Zoho One. When it launched, Zoho published a blog that explains its features and potential applications in more detail.
Phonebridge is the Zoho telephony platform that connects Cloud PBX solutions with Zoho Applications. It now integrates to more than 50 telephony vendors to several Zoho Applications including CRM, Recruit, Mail and more than 20 others. Cloud PBX vendors integrate using an API which supports features including:
Click to call
Cal pop ups
Contextual calling for agent
Analytics and reporting
Platform enhancements
Zoho also announced several enhancements to the wider Zoho One platform.
Zoho identity management now supports single sign-on for more than 50 applications. They include Active Directory, Dropbox, Clarizen, Egnyte, Sumologic and Wrike. There is also support for Yubikey authentication in addition to the multi factor authentication already supported. Yubikey is a hardware device provided by Yubico.
Application Management improvements: Zoho has enhanced its administrator dashboard. This now enables admins to quickly identify underutilised resources. This includes the number of login fails as well as unique logins. During implementation it allows admins to identify whether products are being adopted successfully and take appropriate action. Where adoption occurs quickly, admins can look to accelerate implementation programs for a faster return on investment. Admins now have better control of defining user roles and access privileges. It has introduced conditional assignments which allow greater flexibility when defining user access to solutions. As admins create new users they can now import more data using 50 additional custom fields, this reduces the on-boarding/implementation processes.
Zoho Sign now leverages Ethereum blockchain. When documents are signed an entry is created on an Ethereum blockchain with a timestamp. This increases the security and immutability of the record.
Improved services
Zoho also reiterated its complimentary Zoho Concierge services. This assists potential customers with Zoho One, helping them through the implementation process. It does not replace the services that partners can provide which includes customization but is complementary to that.
Zoho has also added its premium jumpstart services for Zoho One. This helps customers through the initial installation and there is also availability for premium support. Pricing for this service was not announced. However, the jumpstart for ecommerce is priced at $1000.
Pricing for Zoho One
There are two different pricing plans for Zoho One. Companies adopting it across their organisation pay £35 per employee per month, or £30 ($30) per employee per month for ALL employees. Alternatively, a price per user is £85 per user per month, discounted to £70 ($75) per user per month, is charged annually is also available for companies not wanting to roll out Zoho One to the whole organisation.
Enterprise Times: What does this mean
Zoho One continues to impress. The addition of Orchestly will allow customers to create their own monolithic ERP within a hybrid application architecture. Its pricing is often significantly lower than established competitor solutions and it has a growing marketplace of add ons to rival others. While it focuses on the SME market it has the capability of moving up market in the future. There are still some drawbacks though. Its finance solutions, particularly Zoho Books are not as rich as some companies will require. However, it does support integrations to other accounting solutions such as Xero and QuickBooks.
Mark Smith, CEO and Chief Research Officer of Ventana Research commented: "The industry has evolved to unfortunately accept a litany of disconnected applications and platforms in the cloud, increasing the cost to business, wasting the time and resources of organizations, and becoming digitally ineffective. Zoho and Zoho One's unified cloud-business-applications platform enables organizations to become digitally effective with employees, customers, partners, and suppliers. Zoho One simplifies the cloud computing infrastructure with sophisticated orchestration of business processes across front and back office to the unified communications and collaboration required to streamline digital engagement and operations of any business."
An advantage and disadvantage of Zoho is that it can do so much for so many organisations. The challenge is therefore how it gets its message across and to whom. As it grows its user base this may become easier at it should be able to segment its marketing to promote and sell in a more focused way. It will also need to increase its partner channel if it is to maintain its current growth rate.