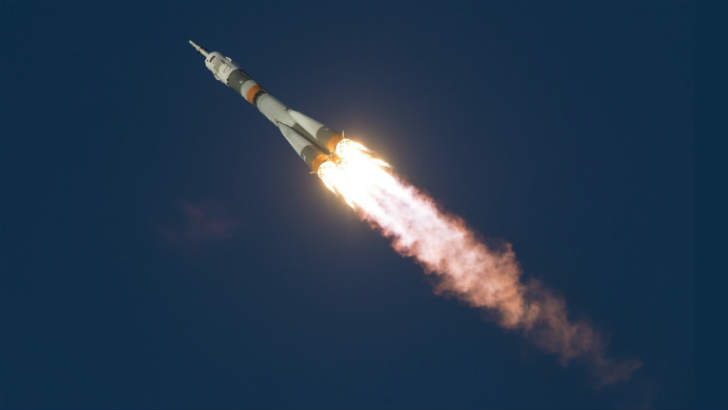 A year after its launch Zoho has issued an update around the success of Zoho One.  Enterprise Times spoke to Raju Vegesna, chief evangelist at Zoho about the annoucement. In a separate press release Zoho also unveiled Zoho Backstage, an event management application.
Zoho One is a suite of more than 40 applications that delivers far more functionality than many ERP solutions on the market. Launched last year Zoho One has also enjoyed success. It is growing its customer base quickly across all its applications. It now has 35 million users, up from 25 million last year.
Zoho One allows organisations to use many of the Zoho applications for a single price per user, potentially as low as $30. More than 12,000 companies now use Zoho One. On average they use 16 different applications within the suite in their deployment.
Zoho – not just for SME
While it is primarily focused on the SME market it also has some significant customers.  The Warehouse Group made the decision to move to Zoho One suite recently. Zoho CRM, Zoho Desk, Zoho Recruit and Zoho Cliq are already live and it plans to roll out even more. It has already replaced Salesforce with Zoho CRM and will replace other enterprise solutions with more Zoho applications. The project is progressing successfully though not with a big bang approach. Vegesna commented on its progress saying: "It is going one step at time, replacing and deploying these integrated applications one step at a time."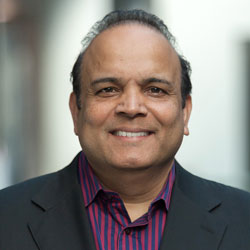 If Zoho can convince other enterprises to follow suit it could be a significant force in the market. Timothy Kasbe, Chief Information and Digital Office, The Warehouse Group commented: "The retail landscape is evolving rapidly and has increasingly become dominated by major online players. As the largest retailer in New Zealand, with more than 200 locations across the globe, it is crucial for us to stay ahead of the landscape changes and be as agile as possible.
"The breadth of apps within Zoho One has allowed our more than 12,000 employees to work more seamlessly as one team and gives us the ability to communicate real-time across teams and offices. Having data on one platform has also streamlined how we service customers and has unleashed incredible energy within our company. Our response times have been reduced significantly, from days to where we are now able to resolve customer issues in real-time. Zoho One is truly the Operating System for any business!"
When and whether Zoho One will replace the Oracle ERP solution in place at The Warehouse Group is yet to be seen.
Why doesn't Zoho One have even more customers?
Why are there not a greater number of large installations is down to two factors. Zoho has not invested heavily in marketing until recently. It aired a TV campaign during the NBA playoffs. It also has a small, though growing, partner network that it hopes will help it attack vertical markets. This is an area in which Zoho will probably rely on its partners to build out functionality.
The wide range of Zoho cloud applications means that enterprises can quickly sign up an application or two. Then, like The Warehouse Group, gradually replace other enterprise apps to deliver a single integrated suite. Impressively Zoho has replaced more than 620 different applications already.
Integrated Suite driven by AI
While Zoho develops the applications independently, to stand alone against its competitors it is also introducing better integrated capabilities. This is led by the newly announced dashboard, driven by Zoho reports that can drive insights from data from Zoho applications. It goes beyond that, Vegesna explained, with three types of data sources available:
Pre-connection to Zoho apps
Prebuilt integrations with several applications such as Xero, Salesforce CRM and Adwords
The capability of drawing in third party data. Vegesna used the example of World Cup results. It is also possibl to connect to databases behind the corporate firewall using ODBC connections according to Vegesna.
The dashboard can also be personalised for each individual. We asked Vegesna whether the users could then take actions based on the insight.  He replied "You cannot create actions, taking actions based on the data is not there yet." Zoho are no doubt working on it. It did announced that is AI driven Assistant, Zia will support cross application insights.
Zia already supports individual applications such as CRM but Zoho are taking it a step further. Vegesna explained: "There is applicability at the individual application level. What we are doing now is bring that to Zoho One, because the advantage is inter application and cross application intelligence and takes it to another level."
We asked Vegesna: How do Zoho decide which features are assisted by AI?
"It is the usefulness factor not the coolness factor that is considered when we do AI….Because we use all our tools and Zoho runs on Zoho a lot of it is driven by our own internal need, we have 6000 employees has 600 employees, there are also requests that we get from enterprise customers, so it's a mixture of both."
More and more applications
Zoho has an impressive cadence when it comes to delivering new applications. In the last year they have released Cliq, Zoho Sprints, Zoho PageSense and Zoho Flow. Today they announced —Zoho Backstage, an events management application for businesses.
This is a fully functional events management application. It includes the ability for companies to create mobile applications, brand them and then they can launch them for download for their event participants.
Vegesna explained it further: "Planning and running an event is a complex operation that has traditionally required different tools for each stage of the process—a website builder, a mass emailing solution, scanners for checking in attendees, and a stand-alone app for audience engagement.
"Backstage embraces event management from start to finish by offering a unified online platform that allows you to market your event, fill your seats, and engage your audience all from within one product. Rather than getting bogged down in the complexities of the tools being used, this holistic event management system lets organizers focus on what matters: putting on a great event."
It is another example of horizontal functionality that Zoho are adding regularly. It is not simply an add on to existing functionality, but developed as a standalone solution that integrates to the rest of the Zoho Suite.
The solution includes functionality to create, run and analyse events. It also has integrations for ticketing to Eventbrite, though Zoho will develop their own solution. Using Zoho Flow it can integrate to more than 100 other applications as well.
Zoho Backstage is yet another application that is include within Zoho One pricing.  However for companies looking to purchase it stand alone there are four subscription plans:
Free plan
Professional plan ($99 per month)
Professional+ plan ($199 per month) (included in Zoho One)
Single Event plan ($299 per event) with a custom branding add-on at $1000 per year. Custom branding includes a custom domain and mobile app.
What does this mean
Zoho has effectively grown while in a kind of stealth mode until recently. Its numbers are impressive, at least those it shares publicly. Vegesna is based in Dallas. It has grown from 20 to 50 people in the last year and has plans to grow to 100 at least. It has other offices in UK, Netherlands, India, Singapore, Canada, Japan and China. Future plans include offices in Australia, France, Germany, Mexico and Columbia.
Global expansion is expensive and Zoho will need to be careful how it expands and operates across its new markets. Expect to hear more about them over the next year as it ramps up a marketing engine that may have been dormant for too long.