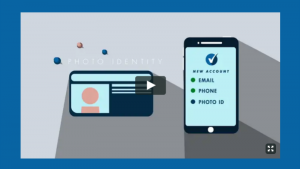 Voatz, a mobile-focused voting and citizen engagement platform, participated in the US Census Bureau's technology Demo Day. The company demonstrated how the US Census Bureau could learn from recent mobile voting pilots and, in so doing, increase accessibility for census input, while also enhancing identity and data security.
"We've been honored to collaborate on the future of the US census, leveraging our recent pilot successes in the mobile voting space to devise possibilities for the future of increasing accessibility, securing identity and data entry for the Census," said Voatz Co-Founder & CEO Nimit Sawhney.
"We're looking forward to future collaborations as the U.S. Census Bureau continues to explore innovative measures for securing data and identity."
Voatz participating in "The Opportunity Project"
Voatz highlighted how mobile voting technology might make censuses more accessible and secure with a migration to digital inputs in 2020 and beyond. 2020 is the first year the US census will be digital and Voatz presented the initiative as a means to faciliate it.
Among fifteen other innovative projects from companies as diverse as Redfin and Visa, Voatz designed its support of the upcoming census by focusing on how to:
engage hard-to-count populations
bridge the digital divide
help promotion of the 2020 census.
Its demo was part of a collaborative effort – called 'The Opportunity Project' – between:
government agencies
technology companies
non-government organisations.
The aim was to translate open data into user-friendly tools that solve real-world problems.
Voatz and mobile technology
Voatz enables citizens to vote in many types of elections via a secured smartphone or tablet. Earlier in 2019, Voatz conducted pilots to expand absentee voting for deployed military personnel and overseas US citizens during the 2019 municipal elections with:
the City and County of Denver
Utah County, Utah
Pierce County, Washington
Jackson and Umatilla counties in Oregon.
The year before, Voatz conducted a successful pilot with 24 counties in West Virginia during the federal midterm elections. Again, this featured deployed military personnel and overseas US citizens leveraging the Voatz platform to cast ballots. This pilot represented the first time mobile voting – secured by a blockchain-based infrastructure – had ever been used in a US Federal Election.
The Voatz platform uses biometrics, encryption and blockchain to increase accessibility, security and auditability in election systems. The mobile elections platform:
possesses military-grade security
enables voting via compatible smartphones and tablets.
Enterprise Times: what does this mean
In addition to the pilot programs mentioned above, Voatz has a history. It has partnered with state political parties, universities, unions, church groups and nonprofits to administer elections – all using its platform. In 2019, the County of Denver selected Voatz to enable UOCAVA citizens to vote in its municipal general and runoff elections. Expanding to the US Census and potentially to federal elections are obvious follow-ons.
Voatz is not the only company pursuing the reliable and secure future for voting while using blockchain technology (see also Voting Corp of California). With both the US Census and the Presidential Election in 2020, the opportunities and risks have (possibly) never been greater.