iCIMS has unveiled its Summer release. It aims to improve the candidate experience and bring an improved engagement experience. The update includes improved features across ATS, Career Site, CRM, Video Interviews, Text Engagement, Digital Assistant and Visual Studio. Its integration with Microsoft Dynamics 365 HR is also extended to the European region.
There is only one new feature in the release: the general availability of DEI (Diversity, Equality and Inclusion) Analytics, which was announced in the Spring.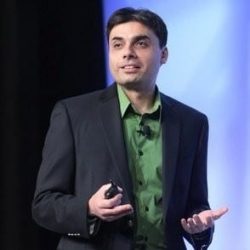 Chirag Mehta, chief product officer at iCIMS, commented, "We are experiencing the 'Great Resignation' and 'Great Reshuffling' where an overwhelming 95% of workers are considering quitting their job, according to a new survey. With high volumes of people willingly leaving their jobs and relocating, employers must provide better experiences to attract and retain their talent.
"Our newest innovations deliver on our commitment to empower enterprises across the globe to humanize the talent experience and help recruiters and HR leaders overcome the unique labor market dynamic and today's evolving workplace challenges."
Candidate experience improvements
The iCIMS Digital Assistant is now able to include embedded videos through an integration with Video Studio. It improves the response to candidates who ask questions such as what is it like working at XYZ company. They can now receive either a written response or a pre-recorded video by an employee. Mark Brandau, iCIMS VP Portfolio Marketing, explained the benefit saying, "This not only allows to humanize the talent experience but it also your team to communicate seamlessly between text chat and video applications."
Creating videos is now even easier in iCIMS Video Studio, as employees can now record a video and submit it using a web browser without a mobile app and registration.
There are several improvements to iCIMS CRM that also help the engagement process. Recruiters can now schedule when email campaigns are sent to candidates. Recruiters can set different schedules for each pipeline. However, they cannot adjust the time sent by the candidate's timezone for a single pipeline.
Candidates can join a talent community that is relevant to their skills and experience. As part of this, they can upload their CV where it is parsed and the data is added to a customized sign-up form that recruiters can create. The sign-up form now enables recruiters to personalize information within each form to capture relevant data for each pipeline. For example, for a project managers pipeline, they can add options for the candidate to choose their qualifications.
Recruiters not forgotten either
The bulk of the update sees improvements to both iCIMS CRM and iCIMS ATS. The AI-enabled talent matching is now available within CRM. It can search similar candidates to the current candidate and allocate them against relevant jobs. It does not yet have the filtering capabilities available within Candidate Searching. There is more flexibility within candidate search as recruiters can split searches across different tabs. Pipelines are now more flexible with additional data fields such as target fill dates, target candidate count and description.
Within ATS, there are several improvements. One highlighted by iCIMS are improvements to the video interview feedback mechanism. The iCIMS ATS application workflow is achieved by enabling users to enter hiring team feedback and candidate scores. In addition, there are now interview templates for recruiters to create and repeatedly use for each job type, thus reducing manual effort. Other improvements to the iCIMS ATS application workflow include a new Quick View. It is supported in both iCIMS ATS and iCIMS onboarding and allows recruiters a new hire's status.
iCIMS also extended language support adding Czech and Malay, bringing the total number of languages supported to 21
Enterprise Times: What does this mean
This is not a release that has a new major feature. Instead, there are a few smaller pieces of functionality, and several major ones have been enhanced. As usual, iCIMS has provided a wealth of material for customers to read about the update, including a short video that goes over the highlights.
Talent is critical for organisations as we emerge from the pandemic. iCIMS talent platform provides one way for HR teams to capture the best talent in the market. With some companies considering a more global workforce, a cloud talent acquisition platform is probably ideal.