Unanet has released the latest version of Unanet A/E powered by Cleaview, its ERP solution for architectural and engineering firms. The announcement comes only a few days after Unanet announced an update for its Government contractor ERP solution.
Unanet highlight three main feature improvements with this release, an enhanced CRM, payroll integrations and line item approvals in T&E.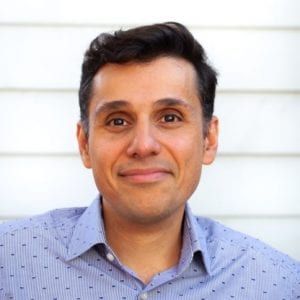 Assad Jarrahian, chief product officer, Unanet commented: "These new features were developed and integrated into Unanet A/E based on customer input. We are committing to ongoing collaboration with our valued customers, so they have the industry's best tools for managing their businesses at their fingertips."
Web-based CRM
With the 2020.2 release, Unanet introduces an enhanced web-based CRM solution. Device agnostic, it allows Unanet A/E Customers to create, update and track customer relationships using a mobile device.  The account executive can now easily change the likelihood of success of an opportunity with a slider bar. The account executive can also track and update progress using a Kanban-style drag and drop interface through the sales lifecycle. This status is visible to all users, thus creating transparency for prospects across the organisation.
Integrated into the project management solution, it allows a seamless handover between the account executive and the project manager. Importantly, the account executive is still able to view the status of projects within their clients. While the solution supports job opportunity costs it is unclear how opportunities help set up projects.
Deborah Rhea, Chief Operating & Finance Officer, Ashley McGraw Architects, commented: "Ashley McGraw Architects creates spaces where people are inspired to work, live, learn, collaborate and play. Relationships are at the core of what we do, and now that Unanet A/E has CRM in the web, we couldn't be more excited. We love the team at Unanet A/E and look forward to their latest release."
Better time and expense management
Unanet has also added line item approvals for time and expense claims. Rather than blanket approvals for time and expenses, it means that managers, using their mobile devices, can review and approve individual line items. This improves cash flow as it enables the firm to bill approved line items while queried items remain for further investigation. If items are challenged straight away, it can eliminate the often time-consuming process and decreased customer satisfaction if left until after the bill is raised.
Payroll Integration
Payroll integration enables bi-directional sync of employee information with several payroll providers. These integrations include Paylocity, TriNet and Proliant. The integration helps to eliminate much of the setup time for each payroll, onboarding or new employees. It thus reduces the time, costs and risk associated with monthly payroll runs.
Enterprise Times: What does this mean
These are noteworthy updates from Unanet. Payroll integration will eliminate a key pain point for many customers' payroll departments. The new CRM enhancements will help to break down the barriers between sales and operational teams as customers look for greater transparency, especially as people continue to work from home the majority of the time.
Matt Pantana, SVP of product, Unanet A/E commented: "By working collaboratively with our customers, we work to identify precisely what tools they need and then develop innovative solutions to help them excel in the dynamic architecture, engineering, and construction industries. Unanet's investment in A/E solutions are demonstrating results, and we're committed to continuing this success."
Will Unanet add more integrations to payroll solutions? Also, how will it enhance its CRM solution? The documentation talks about moving opportunities to projects but does not detail how deeply these are tied together. It supports opportunity job costing. But, does this include the ability to leverage project templates and adjust opportunity costs based on available resources? PSA applications such as FinancialForce and Kimble Applications are pushing the boundaries of opportunities to project integration. Can Unanet achieve the same level of functionality?