Kimble has released its latest update. Kimble PSA Summer 20 will brighten the lives of resource managers in its customer base with several new features.
The core focus is on improving resource management, including:
Capabilities and learning objectives added to the My Skills and Experience dashboard
Consultants can Express Interest in a project
Automated Resource Matching
Preferred Candidate
Bench Optimization
Other significant updates within the release include:
Alternative proposals
Supplier requisitions and invoicing
Project management enhancements including a mobile Salesforce One app
Kimble Service Agent which sees the integration of Kimble into Service Cloud
An enhanced Jira integration and a new Oracle NetSuite ERP integration.
A new mobile application strategy
Customers who attended the recent Kimble Connect sessions will be aware of the arrival of some of these features. They were on the roadmap that Kimble laid out. Enterprise Times spoke to Charles Gustine, Product Marketing Manager at Kimble Applications about the launch. The focus of the conversation was mainly around the new resource management features. Kimble will publish more details over the next few weeks, including details of the NetSuite integration connector, which looks very interesting.
Resource management
This release focuses heavily on resource management. Why? As Gustine explained: "We have a lot of large global customers in the pipeline that don't want anything out of Kimble except for resource planning."
Importantly the Kimble developers have made the new solutions applicable to a broader audience rather than just large multinationals. This is a delicate balancing act that Kimble seems to have cracked. It is also now able to sell its resource planning capabilities in isolation, integrating it when needed to solutions such as SAP.
Skills and Experience Dashboard
The new skills and experience dashboard includes the ability for users and managers to set and track learning objectives. Kimble has enhanced capabilities so that rather than just having a simple numerical skill level, organisations can label the numbers with words relevant to their organisation. The levels also support a description so the user can understand what "Beginner" or "Advanced" means, for example. A learning objective can also be turned into a capability when complete. This feature is not yet tied into any HCM platform. Something that Kimble may need to consider in the future.
Expressing interest
Express Interest is a new feature in which a consultant can express their degree of interest in a role. They can flag whether they are interested or not interested. Managers have a view of this and can ask why a consultant is disinterested in an assignment. Once an assignment is fulfilled, the option disappears. Consultants are able to view a filtered list of assignments based on several criteria including learning objectives, capabilities and location.
Automated Resource Matching and Preferred candidate
This feature enables resource managers to fulfil assignment demands with matched and available resources automatically. For large organisations where skills and costs are similar, this is a useful feature to assign multiple people to large projects quickly. It is possible to configure resources so that Expressed Interests are considered. Kimble has built-in a level of configuration that enables resource managers to quickly tweak the matching.
Matching relies on four levels of criteria
The role, location and Business Unit
Meet the minimum capability requirements for the role
Weekly availability
Daily availability
Roles are configurable so that where a role is more generic and needs a standard resource, the resource is allocated automatically. Alternately, the solution can flag likely candidates for the resource manager to select from.
Resource managers can view the availability of candidates across the duration of the project. They can then see which candidates have expressed interest in a role. They are also able to compare the profitability of different candidates across the resource plan. It is this level of granularity that makes this valuable to both large and small organisations. It makes resource management more efficient, more profitable and can also increase employee satisfaction.
Resource managers are then able to flag candidates a preferred for a role, locking them in place until approved.
Bench Optimization
This is an entirely new feature that enables organisations to manage their bench more effectively. It allows resource managers and managers to find roles for consultants that are on the bench and have availability. It effectively reverses the demand and supply relationship.
Maintaining the RM focus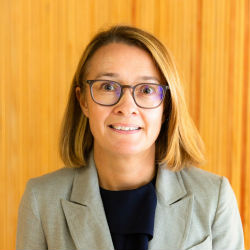 This focus on improving resource management is a strategic decision. Sarah Edwards, Kimble CEO for International, commented: "We've noticed a significant uptick over the last few years in businesses that want to procure Kimble primarily for the solution's resource planning functionality. In these enterprise businesses, other systems might be taking care of project management, time and expense, invoicing and other processes, but finding the right resource for a project in a timely manner is a challenge they are still struggling to overcome, and so they turn to Kimble to solve that need.
"Our mission is to provide these organizations, and all organizations that use Kimble, with a comprehensive resource management solution that incorporates Kimble's core ethos – that aligning teams around accurate forecasts is the key to increasing customer satisfaction and protecting project profitability."
Alternative Proposals
For customers using Kimble to build proposals, this is a new scenario planning tool that enables managers to build different project cost structures to compare different approaches to delivering an opportunity. Kimble allows the creation of multiple proposals which might include the following options
Delivered Onshore
Delivered Offshore
Fixed Price proposal
Time & Materials proposal
Combinations of the above
Only one proposal is the preferred proposal, and this is used for cost revenue/forecasting. However, the user can switch the preferred with an alternative proposal easily. New proposals can be created, copied and edited as well. It enables managers to quickly identify the different costs and impact on margin across different options. It will also flag when the various resources are available to deliver each proposal. Thus if the client wants the project delivered quickly, it may not have the optimal margin. But, it gives greater visibility and understanding of the decision that needs making.
Supplier Requisitions and invoicing
This enhancement is applicable where professional services firms use contractors from other firms to help deliver projects. It supports self-billing for suppliers whether there is a purchase order for the work or not. The system enables contractors to self-bill, and there is also multi-currency support. Suppliers can create invoices based on time and expense, but not milestones or annuities. Suppliers can bulk generate invoices and email them to the organisation. It eases the administrative burden for both the finance team and the supplier.
Project Management enhancements
Kimble has continued to work on its Gantt Chart functionality. Users can create combined tracking plans which are applicable in large projects where multiple elements have dependencies across different projects. It is also possible to add lag and lead times between dependencies within tasks. Finally, it is possible to publish read-only views of the Gantt chart to the customer community.
Kimble Service Agent
As Kimble migrates its solution to the Salesforce Lightning Experience (LEX), it has also taken the opportunity to integrate to Salesforce Service Cloud. Many organisations share resources and projects between service teams and delivery teams. Kimble can now meet this requirement. Kimble Lightning components can now appear in Service Cloud, and users can leverage Kimble without Sales Cloud. There are three licensing options for this:
Add Kimble Service Agent on to existing Kimble licence
Add a Service Agent with access to Timesheets, My Calendar, Reports, Dashboard, Accounts, Contacts
or Add a Service Agent with access to Timesheets, Expenses, My Calendar, Reports, Dashboard, Accounts, Contacts
Enterprise Times: What does this mean
This is a huge update by Kimble that contains a wealth of new features. Only some of which have been covered in detail within this article. The new resource management features take the Kimble resource planning solution to a new level of sophistication in a way that gives efficiency gains to larger organisations but contains the detailed flexibility that makes it suitable for smaller organisations too.
The integration to NetSuite, though not expanded here, is especially interesting. It gives Kimble the ability to compete against both Mavenlink and NetSuite PSA in the NetSuite market. While it is unlikely to gain many leads from NetSuite, it provides customers with a choice of solutions if they are looking for a new ERP. The level of integration with NetSuite is not likely to be as sophisticated as the Sage Intacct integration, but it will open up new markets for Kimble.