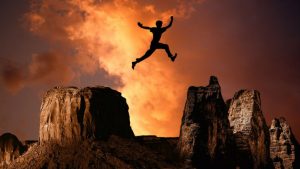 Steve Hare, CEO, Sage opened the analyst call for the H1 results stating. "We've had a good first half, with strong financial performance, and we've delivered another consecutive period of growth." Perhaps more importantly and Hare was keen to emphasize that the company is rapidly becoming a pure cloud company.
There is little doubt that Hare is steering the UK's largest software company in the right direction. However, the cloud of COVID-19 looms over the second half of the year. Hare remained positive though, and while he foresees a fall off in growth, he was confident that the company is in a sound position. The numbers reflect this attitude.
Total organic revenue increased 5.7% to £935 million
Recurring revenue increased 10.3% to £826 million
Operating profit increased by 3% to £213 million, for a margin of 22.8%
Annualised recurring revenue up 9.8% to £1,693 million
Total cash and available liquidity £1.3 billion
While growth is likely to fall off, Sage is in a strong position with reserves of cash to weather any economic downturn. While in the short term it is starting to see a fall off of growth and deferral of new business, that will change as the economy restarts. In terms of the impact of COVID-19, the company has also made a provision for bad debts in the second half. However, there was no mention of whether subscription revenues would fall as a result of companies laying off staff and reducing headcount.
Sage Intacct still the jewel in the crown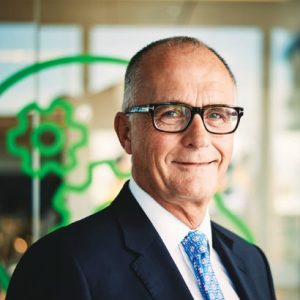 Importantly, Sage Intacct continues to do well. In the US growth was a very healthy 31%, with revenues reaching £69 million. To date, it has only launched in Australia and the UK, while it is not yet separated out, Hare flagged its importance and progress to date. He commented: "In the UK Sage Intacct contract wins are ahead of plan and have already generated an ARR of over £300,000."
The launch of Sage Intacct in South Africa also raises the question of whether this is a multilingual deployment. If Sage rolls this out in both English and Afrikaans it is likely to follow up with further launches in 2021.
While the launch in Australia was successful, there is no indication that it is storming the market there. Considering the period of time that has elapsed since launch, one might have expected more customer case studies to emerge. In the US it launched Sage Intacct Construction. In time this will become the cloud upgrade path for Sage CRE as they add new functionality. Recurring revenue growth across the regions was above 10% with the exception of Central and Southern Europe. The impact of the lockdown in France where growth was only 4% may see a drop below zero. Sage Business Cloud penetration in that region has increased significantly from last year though, rising from 21% to 35% in the year. Software subscription revenues are still the lowest at only 52%.
Upgrade paths become clearer
In the first half of this year, it soft launched Sage Business Cloud Accounting for professional users. Sage Accounting is becoming the upgrade path for Sage 50. The functionality in some places is not there but Sage Accounting is becoming available in a single version across most countries. Sage Intact, the natural upgrade from Sage 200 Cloud is also growing in strength. The launch of Sage Intact for Construction is a play to fill the gap between it and Sage X3, which is only cloud-connected rather than a pure multi-tenant cloud solution.
It now has HR solutions for both small and mid-sized business. Sage People for mid-sized businesses and Cake HR for smaller ones. What Hare, with Aaron Harris as CTO, are slowly doing is simplifying the portfolio, but not leaving customers behind. Sage Financials (Live) customers may argue with that, but there were not many of them.
The future
On the outlook, Hare stated: "We do expect recurring revenue growth to be below the previously guided range of 8 to 9%. We do, however, still expect recurring revenue to grow. We also expect well the decline in other revenue will accelerate as customers defer decisions regarding licences and professional services implementations. This will have an impact on profit. So our organic operating profit margin will be below our previous guidance of 23%."
This seems an optimistic view, but as Hare stated there are factors outside his control. If there are redundancies in countries where Sage operates then this could see a drop in recurring revenue as license numbers are adjusted. Hare revealed that it is talking to customers on an individual basis about potential payment holidays to avoid cancellations. Currently, the pattern across different countries is consistent, according to Hare, but that may change.
Enterprise Times: What does this mean
Sage is looking in a healthy state. The recent sale of Sage Brazil and its payments companies have left it with a big war chest. That finance should help Sage survive through any downturn without needing to make any significant cuts. Hare stated he wanted to protect jobs but was also aware that if things worsen he will need to consider cost-cutting, beyond travel bans already imposed. Then, either after or perhaps even during the crisis he is in a strong position to make complementary acquisitions. Since the close last night shares have climbed more than 4%, indicating that the news was positively received.
As the pandemic and likely economic downturn evolves, things will become clearer. Many cloud software companies seem relatively unaffected to date. However, that may change if redundancies and downturn occurs. Sage is evolving in a good way though. Its products are better than ever before and in Sage Business Cloud Accounting it has a solution that can challenge QuickBooks and Xero.
Hare concluded by saying: "Sage performed well in the first half and we made continued progress on our strategic priorities. The business is financially and operationally resilient. And despite the pandemic, and the near term uncertainty, I believe the longer-term opportunity for Sage is as compelling as ever. We will continue to invest with the objective of long term value creation for colleagues, customers, partners, and shareholders."